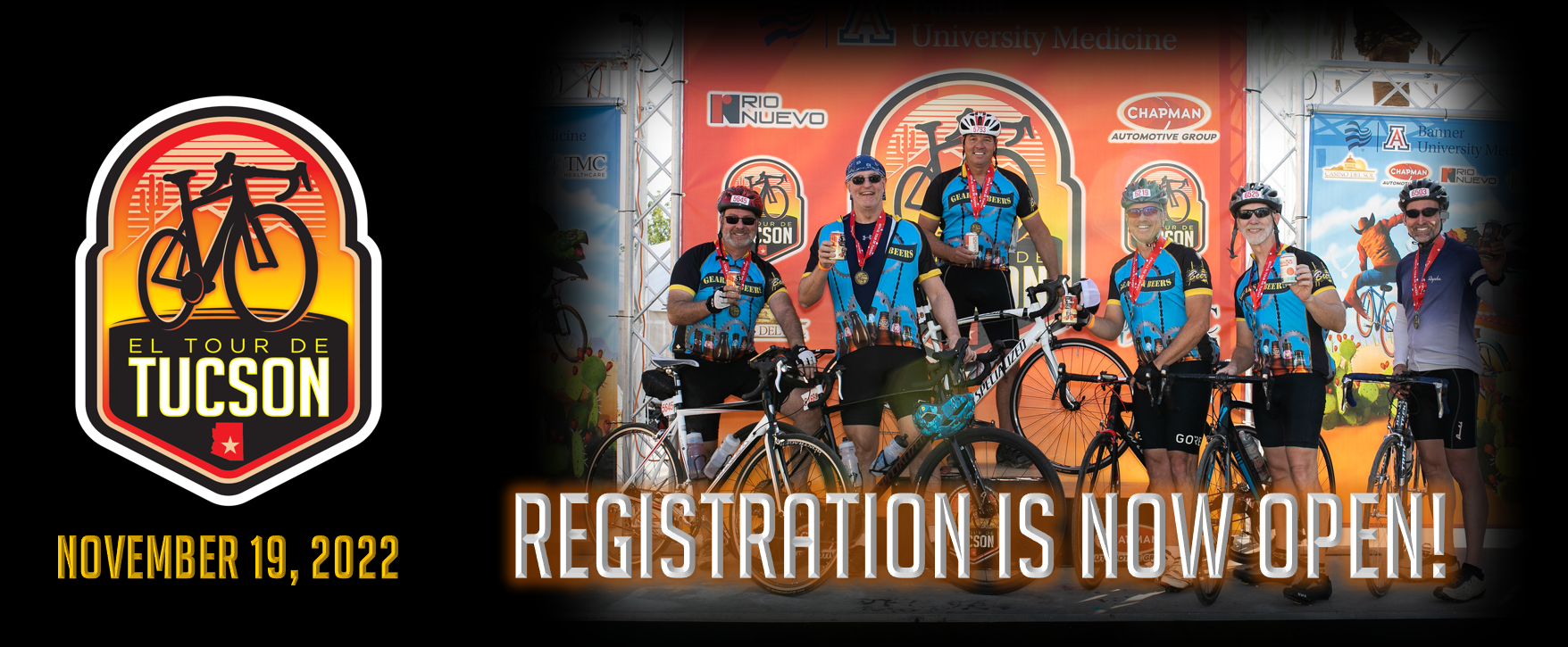 NON-PROFIT PARTNERS
El Tour de Tucson enables nonprofit, charitable agencies to raise funds for their respective organizations.   Last year our affiliate charities raised close to $5 million, moving the overall total to $105 million since El Tour started in 1983. To register to ride in El Tour with one of these great charities, visit https://www.bikereg.com/el-tour-de-tucson.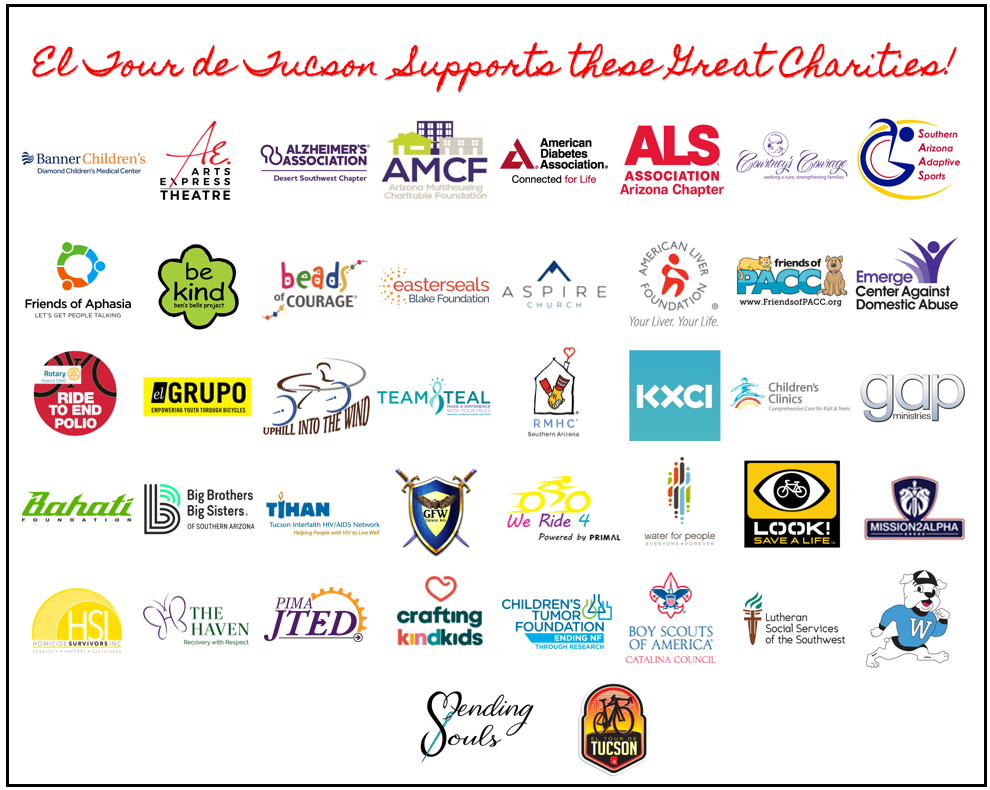 Primary Beneficiary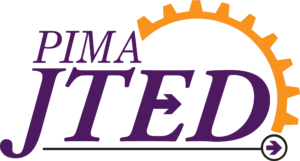 El Tour Supporting Non-Profits
Homicide Survivors, Inc. is the only nonprofit victim assistance organization in Southern Arizona dedicated solely to meeting the crisis and long-term needs of families of murder victims. Through support, advocacy, and assistance, we help survivors cope emotionally, stabilize economically and seek justice for their loved ones. Since 1982, Homicide Survivors has been committed to ensuring that no one has to endure the murder of a loved one alone.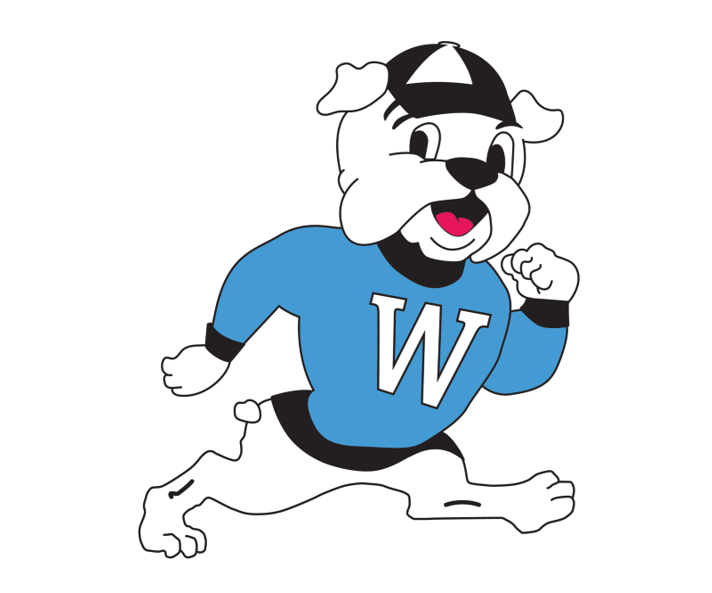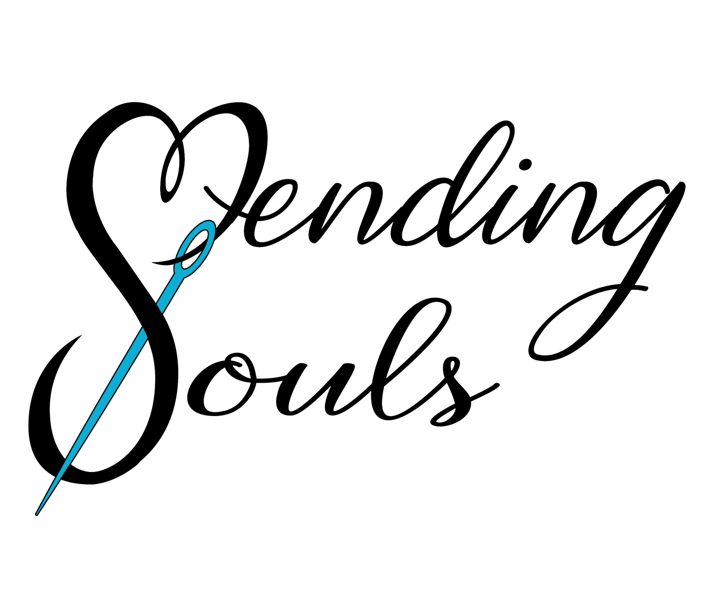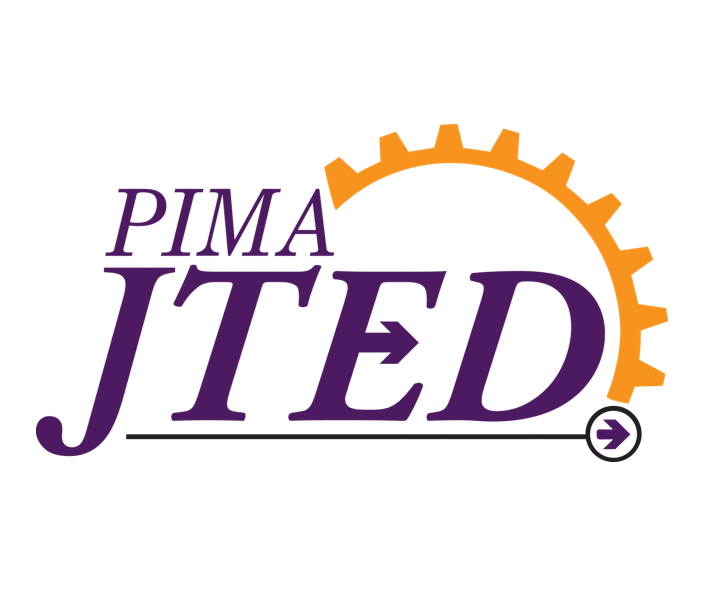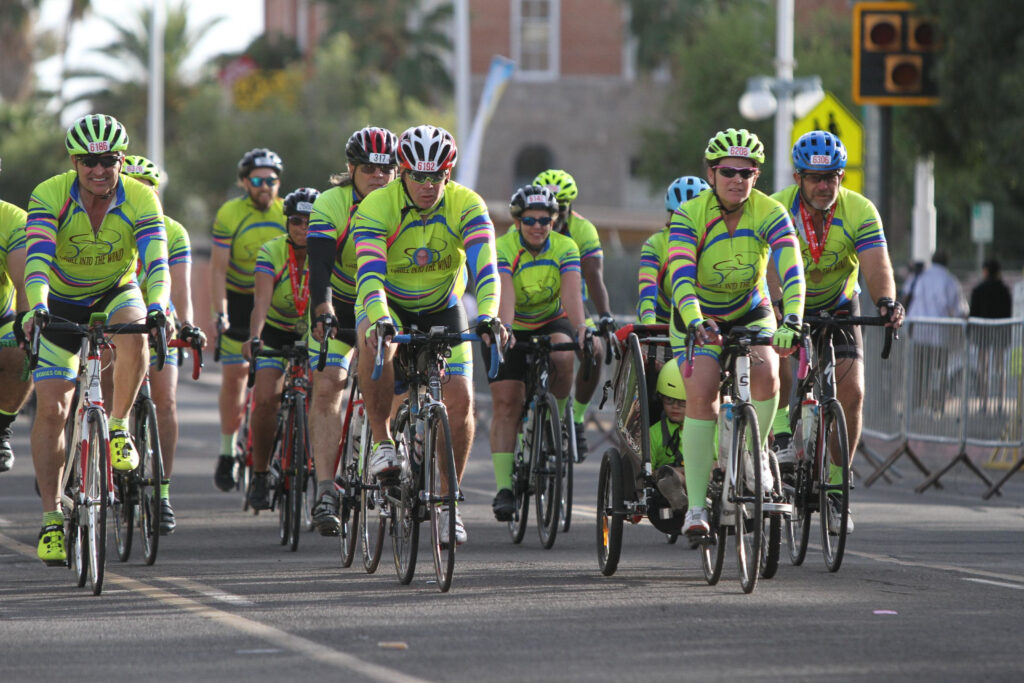 WHAT PEOPLE ARE SAYING
TOUR DE TUCSON is checked off my bucket list!!!! What a great experience and I placed in the top 800!!! It's not about winning it, it's about finishing it!
Tucson is an incredible city and beautiful location for a large cycling event. El Tour brings together cyclists from all over the world and promotes cycling, personal fitness, and community engagement.
El Tour de Tucson 2019! I think this is becoming an annual family tradition. So much fun!
Amazing -We were able to raise community awareness, serve our charity and have our multi-generational family get addicted to a new sport- cycling!!
El Tour is a fantastic experience and celebration of Tucson's cycling community.
Loved the ride. This is the 18th time I've done the ride and hope it comes back next year bigger and better.
@GabbyGiffords and I had a great time riding in El Tour de Tucson. I can't think of a better representation of Tucson than thousands of people coming together outdoors to help raise money for the causes they care about.