El Tour de Tucson enables nonprofit, charitable agencies to raise funds for their respective organizations.   Last year our affiliate charities raised close to $5 million, moving the overall total to $110 million since El Tour started in 1983. To register to ride in El Tour with one of these great charities, visit https://www.bikereg.com/el-tour-de-tucson.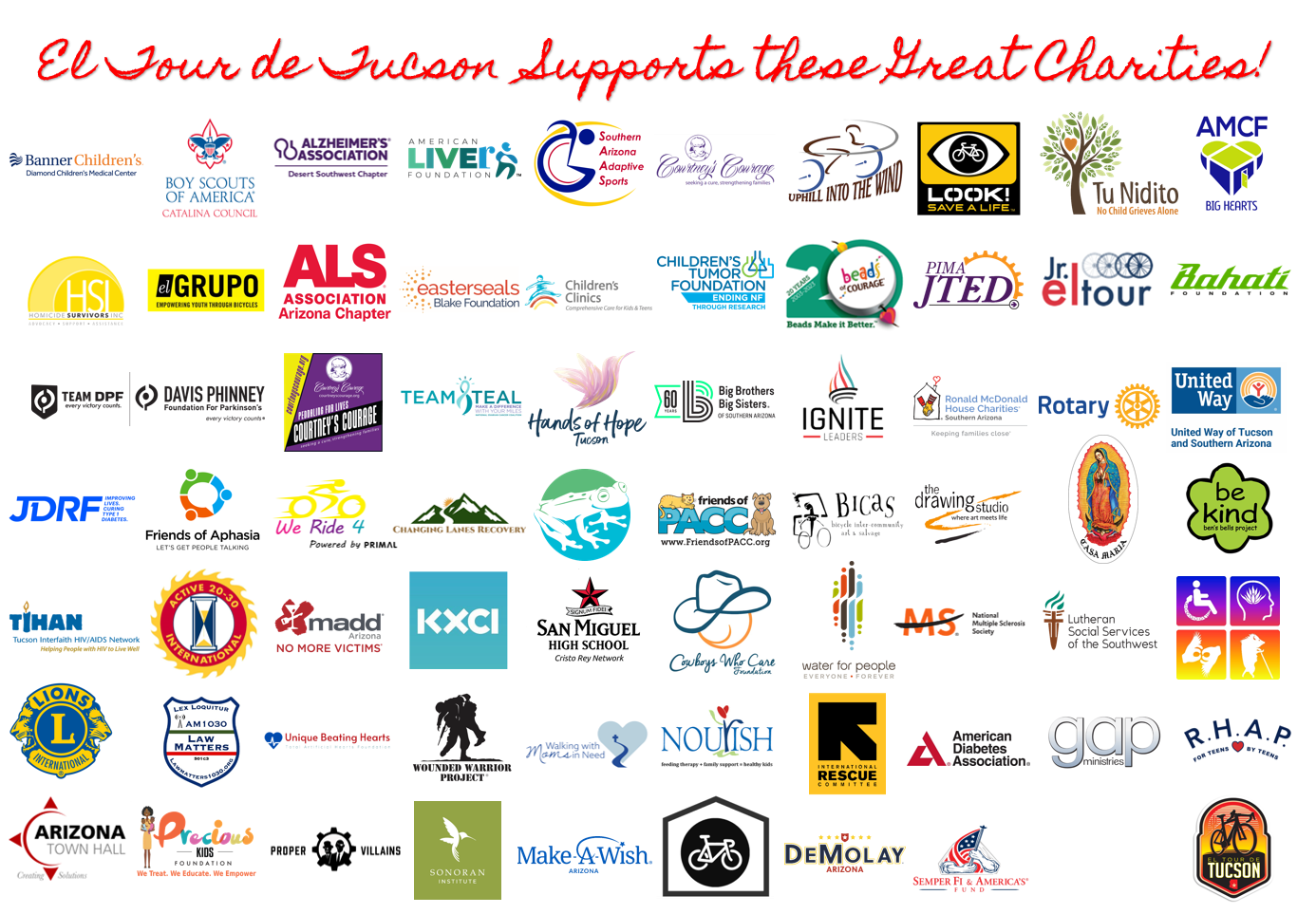 El Tour Supporting Non-Profits

Banner Children's at Diamond Children's Medical Center
Banner Children's at Diamond Children's Medical Center offers a bright, healing environment where children feel safe while receiving the advanced care they need from the pediatric specialty physicians and researchers of the University of Arizona Steele Children's Research Center, as well as community pediatric physicians.
Active 20-30 Club of Southern Arizona #1027
Our Club is form of Women who are between their 20s and 30s.
American Liver Foundation
ALF's mission is to promote education, advocacy, support services and research for the prevention, treatment and cure of liver disease.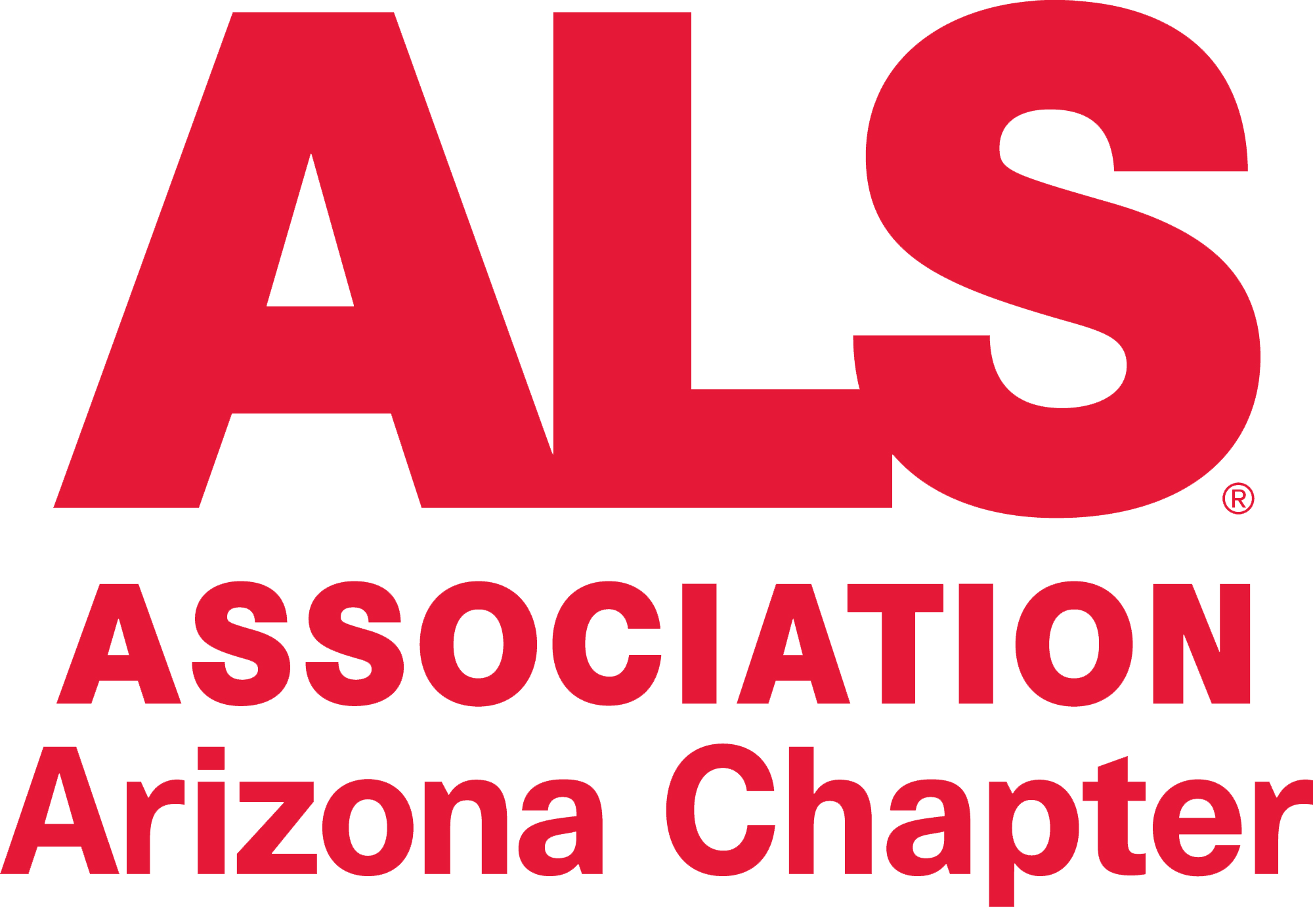 ALS Association of Arizona
The ALS Association Arizona Chapter is dedicated to serving and empowering people living with ALS and their families. We provide free support, resources, and education to Arizonans impacted by ALS, allowing them to endure their diagnosis with dignity,
Alzheimer's Association Desert Southwest Chapter
As the world's largest nonprofit funder of Alzheimer's disease research, the Alzheimer's Association is setting the pace of the field with innovation and investment — and you're setting the pace with each pedal stroke.
American Diabetes Association
Our mission is to prevent and cure diabetes and to improve the lives of all people affected by diabetes. We lead the fight against the deadly consequences of diabetes and fight for those affected by diabetes.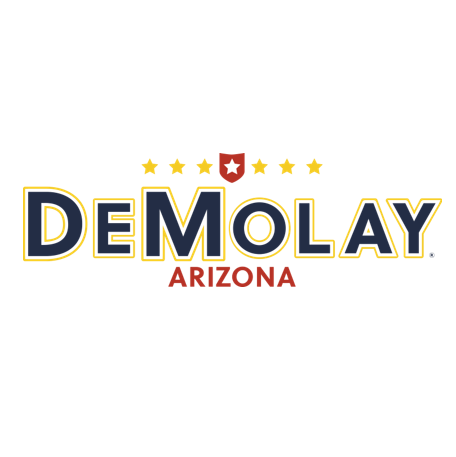 Arizona Chapter - Order of DeMolay
The Order of DeMolay is an international fraternal organization for young men ages 12 to 21. It was founded in Kansas City, Missouri, in 1919 and named for Jacques de Molay, the last Grand Master of the Knights Templar. DeMolay is a youth-led, adult-advised organization in which young men learn to plan, organize, and facilitate their own philanthropic and charitable programs. The organization's purpose is to develop young men of character, leadership, and civic responsibility. DeMolay members participate in a variety of activities, including community service, leadership development, and social events.
Arizona Multihousing Charitable Foundation
The Arizona Multihousing Charitable Foundation (AMCF) is the philanthropic arm of the Arizona Multihousing Association (AMA). The AMA believes in giving back to the community through charities that impact our members and their residents. AMCF Mission: Enhance the lives of community members through the cultivation of opportunities and financial resources that address homelessness, support education, and inspire hope in our neighborhoods, while providing a philanthropic network for our AMA members to improve their own lives while positively impacting Arizona.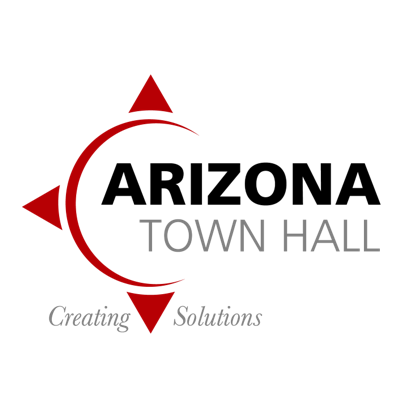 Arizona Town Hall
Arizona Town Hall educates, engages, connects, and empowers people to resolve important issues through consensus, not division, using a process based on respectful dialogue that values diverse perspectives, builds relationships, and fosters leadership development.
AZ Water Benefitting Water For People
Water For People is a global nonprofit working across nine countries in Latin America, Asia, and Africa to address the global water crisis and equip communities with lasting access to clean water and sanitation services – for Everyone, Forever. And when we say forever, we mean forever.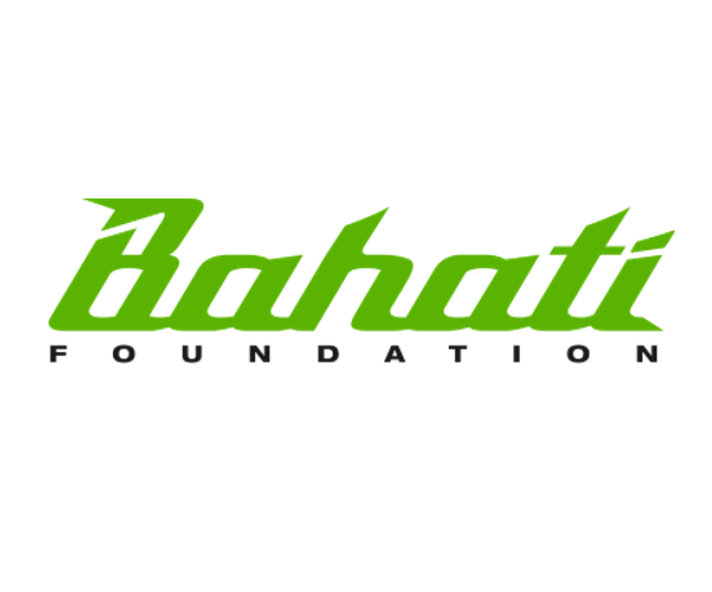 The Bahati Foundation
The Bahati Foundation provides inner-city youth access to noncompetitive and competitive cycling with resources and support, allowing success on and off the bike. We envision a Los Angeles and a nation where inner-city youth have access to Play Equity alone with quality educational opportunities. We seek to create options for mobility through biking that is safe and convenient in their communities.
Beads of Courage, Inc.
Beads of Courage, Inc. is a non-profit organization that is dedicated to improving the quality of life for children and teens coping with serious illness, their families, and the clinicians who care for them through our Arts-in-Medicine Programs. We believe in creating a context for caring transactions to transpire through our community and encouragement programs. Since 2005, Beads of Courage, Inc. has established collaborative partnerships in caring with hundreds of hospitals nationally and internationally and worked with several community organizations to make healing happen through the use of beads as a historical art form. Through our programs, we provide the opportunity for COURAGE to be honored, HOPE to be given, and JOY to be experienced.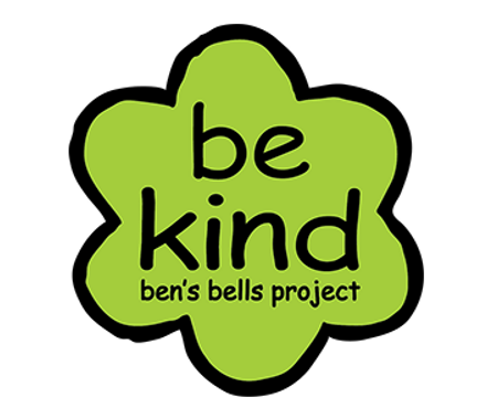 Ben's Bells
Ben's Bells founder, Jeannette Maré, took a tragic situation and chose to share her journey of healing and hope. Over the past 20 years, Ben's Bells has grown from an initial Bell distribution to offer kindness education programming, beautiful visual reminders of kindness through murals, community engagement and volunteer opportunities, and so much more! We are grateful for the support we have received that allows us to make a difference in the community. For more information visit: BensBells.org
BICAS
BICAS (Bicycle Inter-Community Art & Salvage) is a worker self-directed nonprofit 501(c)(3) bicycle center located just north of downtown Tucson. Relying largely on generous donations from our community, and responsible stewardship of those donations, BICAS is able to provide a variety of programs to learn how to fix a bicycle, earn a bicycle, create unique art from recycled materials, and provide programs specifically targeted towards youth. We believe in bicycles and other human-powered machines as essential vehicles for transportation justice, and we are always striving to make them more accessible to our community. We are an education center, not a traditional bike shop.

Big Brothers Big Sisters of Southern Arizona Inc
Since 1963, Big Brothers Big Sisters of Southern Arizona has operated under the belief that inherent in every child is incredible potential. As Southern Arizona's largest donor- and volunteer-supported mentoring network, Big Brothers Big Sisters of Southern Arizona makes meaningful, monitored matches between adult volunteers ("Bigs") and children ("Littles"), ages 6 through young adulthood. We develop positive relationships that have a direct and lasting effect on the lives of young people.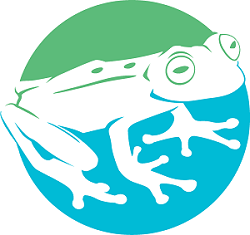 The Biodiversity Group
We protect Life Overlooked™ through ground-breaking expeditions, developing novel technologies, and supporting a global conservation alliance.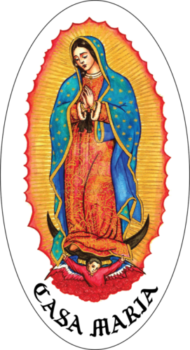 Casa Maria
Casa Maria is a Catholic Worker House committed to nonviolence, voluntary poverty, prayer, and hospitality for the homeless, exiled, hungry, and forsaken. There are thousands of Catholic Worker communities around the nation, and internationally. Catholic Workers live simple lifestyles, serve the poor, and protest injustice, war, racism, and violence of all forms.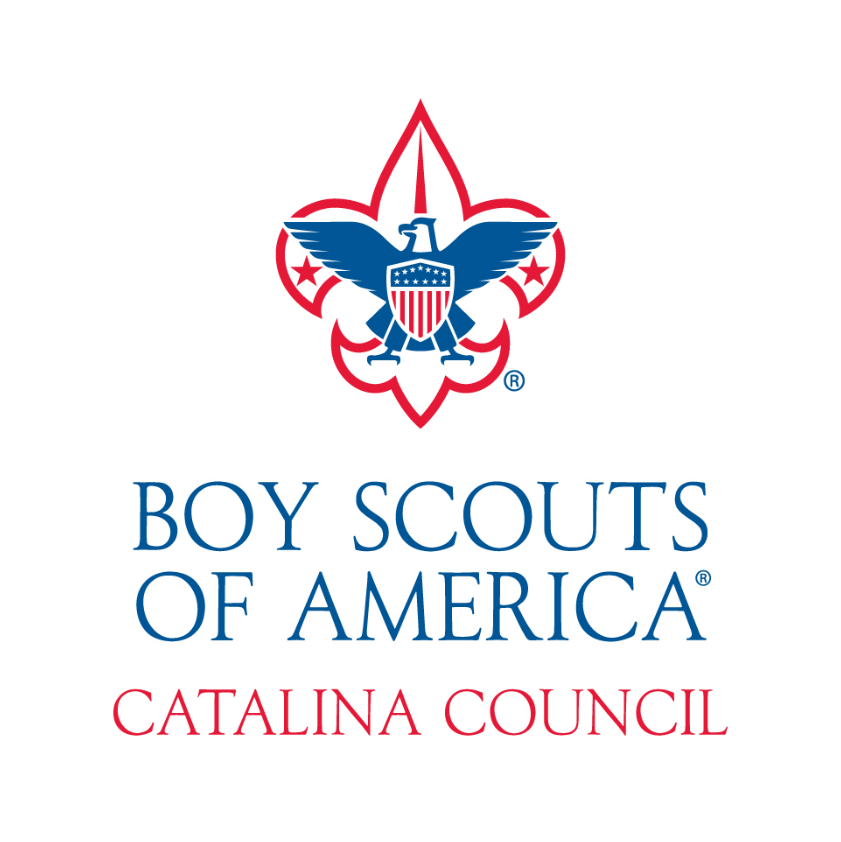 Catalina Council, Boy Scouts of America
Catalina Council's mission is to prepare young people to make ethical choices over their lifetimes by instilling in them the values of the Scout Oath and Law. The AIMS of the BSA are Character, Leadership, Citizenship, and Personal Fitness. We provide youth with programs and activities that allow them to: Try new things, provide service to others, build self-confidence, reinforce ethical standards.
Changing Lanes Recovery (CLR)
Changing Lanes Recovery (CLR) is a private, 501(c)3 nonprofit organization that serves individuals, families, and communities in Pima County and surrounding areas by providing a continuum of care and treatment, prevention, and intervention of the primary disease of addiction including alcoholism and/or other drug use. CLR is comprised of professional, paraprofessional, and peer support specialists that provide help, hope, and healing through community engagement activities and group/individual counseling. CLR was founded in August 2022 to provide high quality, affordable, and comprehensive programs and services that promote recovery from alcoholism and drug addiction that enhance personal growth, accountability, self-sufficiency, and healing to all who have had their lives impacted by substance use.

Children's Clinics for Rehabilitative Services
Children's Clinics sustains a 70+ year legacy of caring for children with complex medical conditions by providing primary care, specialty care, rehabilitative therapy services and behavioral health care in one convenient location. The mission of Children's Clinics is to provide a family centered, comprehensive medical home to meet the special needs of children and families. The clinic serves over 5,000 children in southern Arizona, which equates to over 35,000 visits annually. In addition to providing integrated, coordinated care, the clinic also provides special events and resources that help families navigate the challenges of having a child with a complex illness.
Children's Tumor Foundation
The Children's Tumor Foundation is dedicated to finding effective treatments for neurofibromatosis (or NF) by funding mission-critical research. Affecting 1 in 3000 people worldwide, NF causes tumors to grow on nerves throughout the body and may lead to blindness, deafness, bone abnormalities, disfigurement, learning disabilities, disabling pain, and cancer. In addition to benefiting those who live with NF, this research is shedding new light on several forms of cancer, brain tumors, bone abnormalities, and learning disabilities, ultimately benefiting the broader community.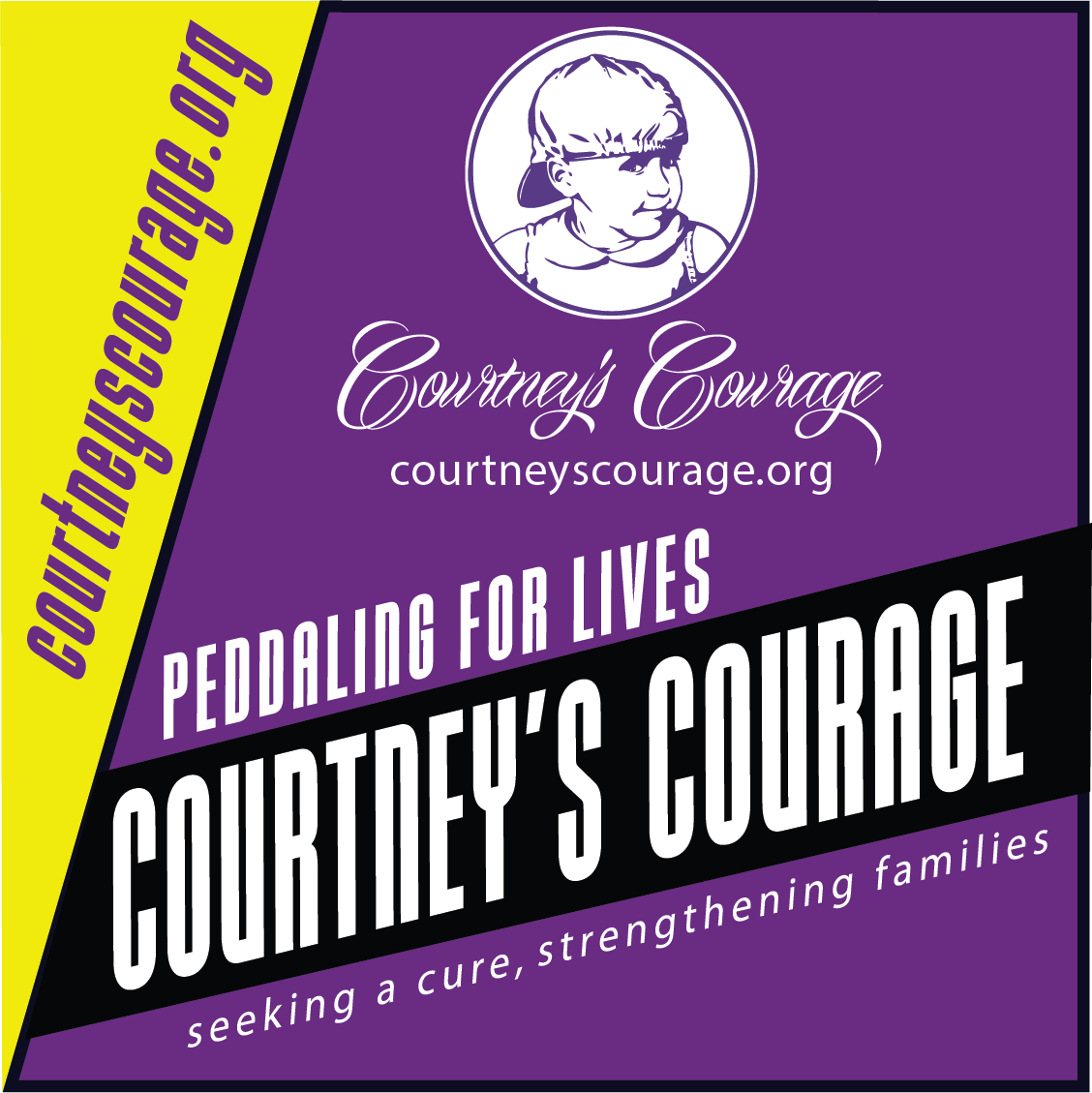 Courtney's Courage
Seeking a cure and strengthening families. Courtney's Courage is dedicated to raising funds for children's cancer research and to assist with support services for Tucson pediatric cancer patients and their families.
Cowboys Who Care Foundation
We are a 501c3 organization that is dedicated to providing smiles, support and free new, specially made cowboy and cowgirl hats to boys and girls across America with cancer or other life-threatening illnesses. It is our belief that there is nothing more precious than a child's smile.

Davis Phinney Foundation for Parkinson's
The Davis Phinney Foundation was founded by Olympic cyclist Davis Phinney in 2004 to help people with Parkinson's live well today. The Foundation focuses on providing programs, early-stage research, and resources to help people living with Parkinson's improve their quality of life. Parkinson's is the number two neurodegenerative disease, second to Alzheimer's, and affects more than one million people in the United States. The Foundation's work impacts hundreds of thousands of individuals and families annually.
The Drawing Studio
We are a 501(c)3 nonprofit in Tucson, Arizona, that brings art and the benefits of creating art to the entire community. We offer affordable fee-based and free classes and workshops (with generous scholarships available), host events and exhibits, and foster awareness of the positive effects of creativity on individuals and the entire community.
Easterseals Blake Foundation
Easterseals Blake Foundation is dedicated to a vision of a Southern Arizona community where all people live healthy, productive, and independent lives. EBF serves more than 30,000 individuals and families across 10 counties of Southern Arizona.
El Grupo Youth Cycling
El Grupo Youth Cycling empowers youth through bicycles. Learning bike skills is a significant component of El Grupo, but the power is in the personal growth that each youth rider achieves. Through our value-based programs, youth develop healthy lifestyle skills, a sense of self that leads to strong self-esteem and respect through demonstrated teamwork and leadership. El Grupo provides all the bikes, equipment and clothing to youth who would not otherwise have the opportunity to participate in cycling.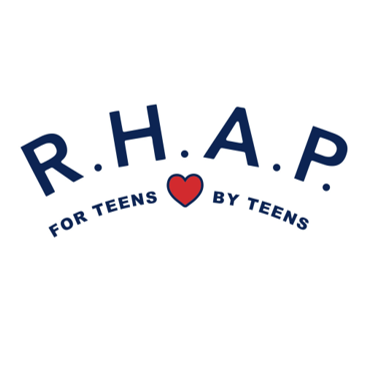 El Rio RHAP
The Reproductive Health Access Project (RHAP) is a teen clinic at El Rio dedicated to ensuring that all young people in Tucson have access to the reproductive health care they need.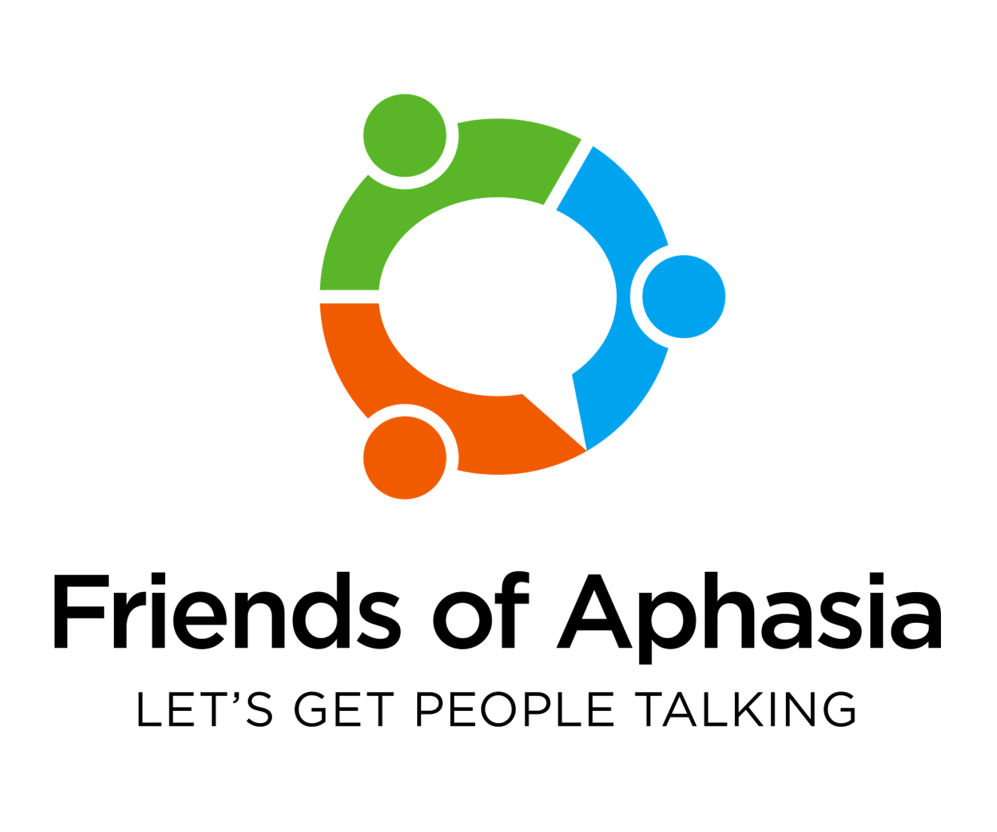 Friends of Aphasia
Imagine losing, in an instant, your ability to communicate. Imagine struggling to say your own name, write a simple email, or read the newspaper. These are realities for individuals living with aphasia.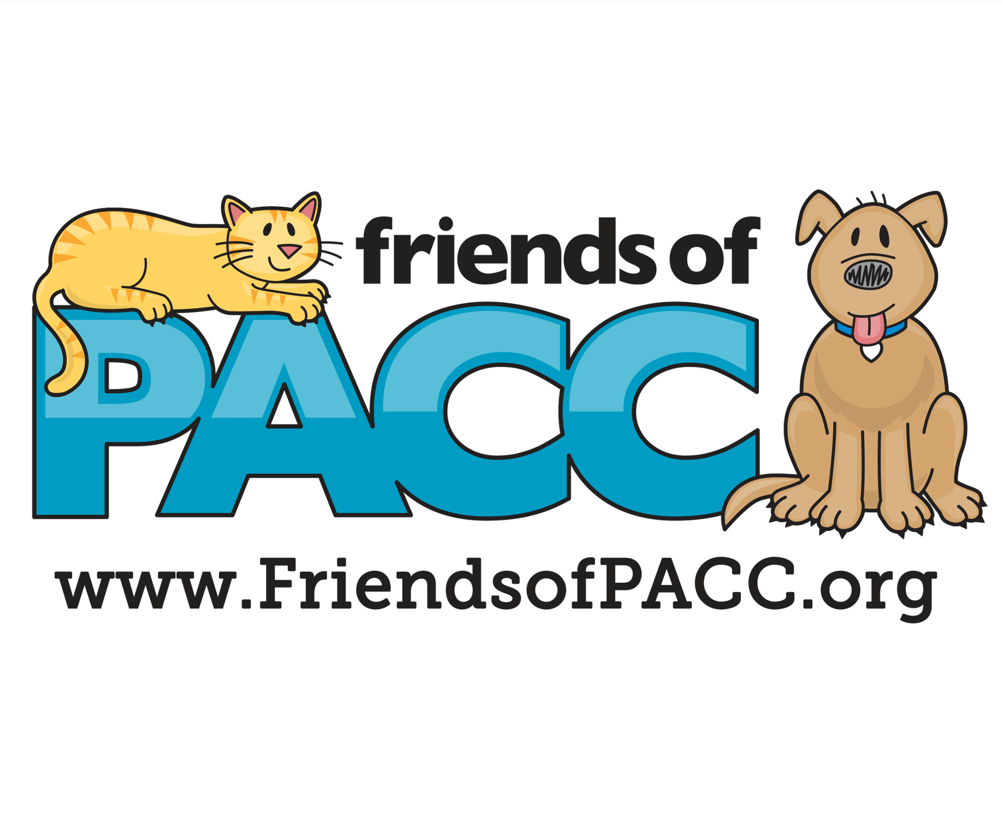 Friends of Pima Animal Care Center
Friends of PACC is a non-profit organization committed to providing resources to Pima Animal Care Center, with a vision to create a safe, healthy, and happy future for every pet served.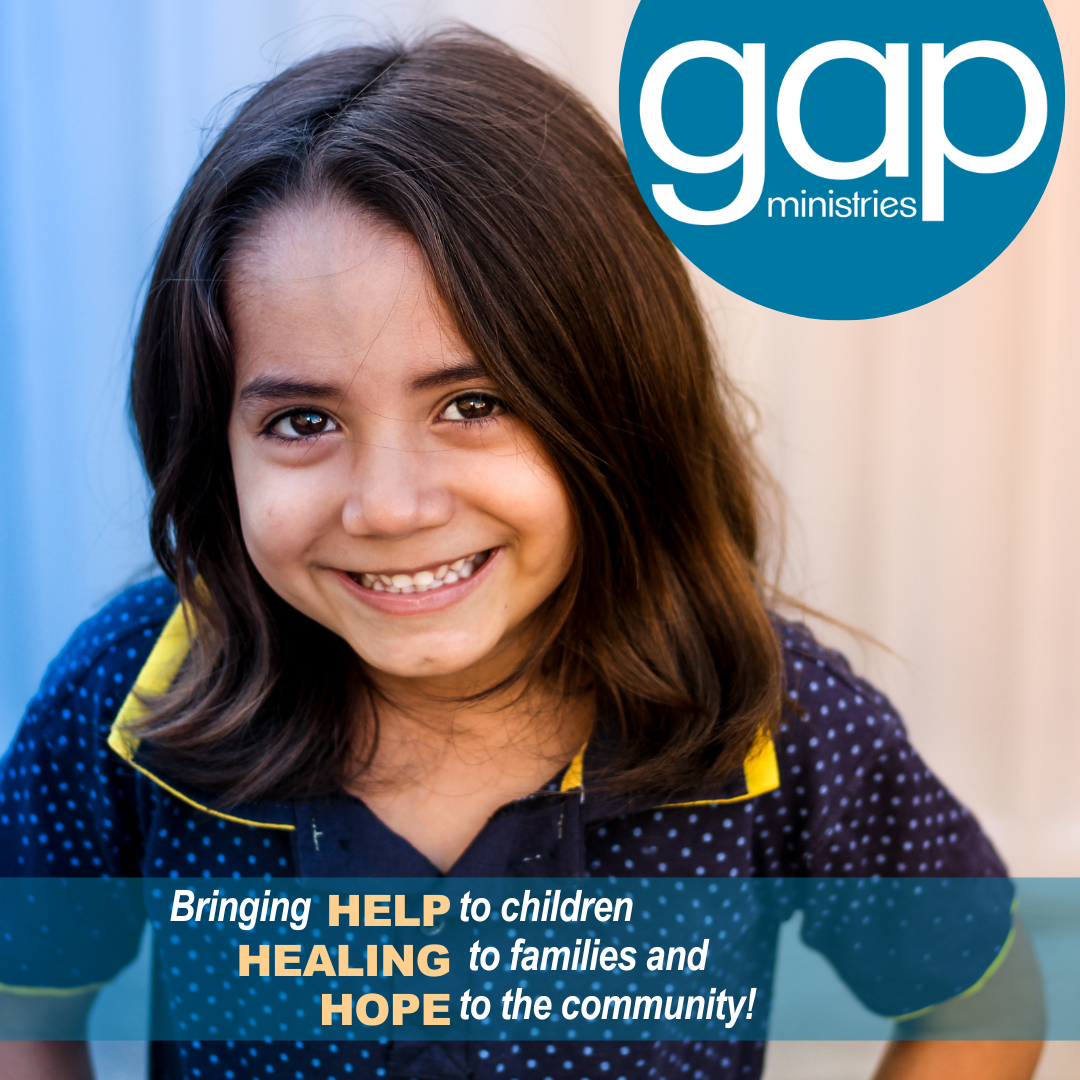 GAP Ministries
GAP Ministries, a 501c3 social services nonprofit serving Southern Arizona since 1999, stands in the GAP for those in need, bringing HELP to Children, HEALING to Families, and HOPE to our Community. Children have always been at the heart of GAP. We care for 270 foster children and teens each year, and provide programs to strengthen their families so they can be successfully reunited when possible. But we want to do more than just meet the needs of these precious children. It is our desire and goal to break generational cycles of poverty and abuse. This is accomplished through programs like our GAP Kitchen, preparing 1000 meals weekly for low-income children and others, the Community Warehouse, providing food and basic needs items to thousands of families in our community struggling to make ends meet, and Career+, career and life skills training to help individuals find good paying jobs and be able to provide for their families.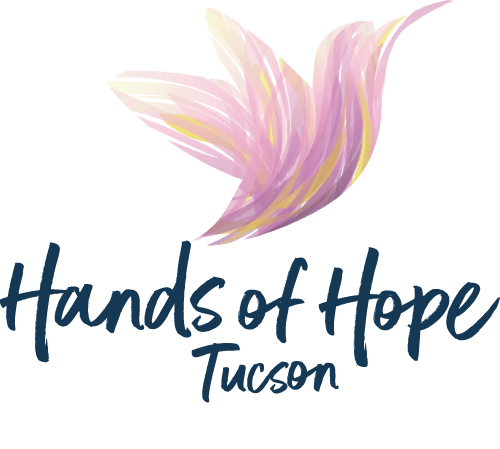 Hands of Hope Tucson
Hands of Hope Tucson has been a go-to resource for women and men facing unexpected pregnancies in Tucson since 1981. We offer free pregnancy testing, limited STI testing & treatment, ultrasounds, medical & community referrals, and specialized counseling services for those facing pregnancy loss of any kind. We meet women without judgment no matter what.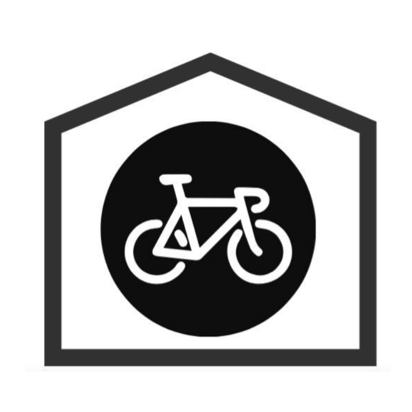 Homestretch Foundation
The Homestretch Foundation is a 501c3 non-profit organization that provides temporary housing and other resources to professional or elite athletes—primarily female athletes—who face financial and economic discrepancies.
Homicide Survivors, Inc.
Homicide Survivors, Inc. is on a mission to help meet the crisis and long-term needs of families of murder victims through support, advocacy, and assistance.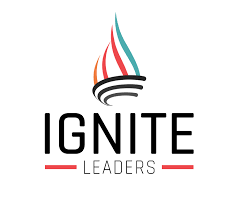 Ignite Leaders
We exist to ignite bold-hearted leaders who will influence their families, schools and communities to change the world. We develop students to become bold-hearted leaders who know and love themselves; love and serve others; and recognize changing the world starts with them. They learn that a bold-hearted leader: is compassionate; is humble; is authentic; had integrity; and is responsible.
International Rescue Committee
The mission of the IRC is to help people whose lives and livelihoods are shattered by conflict and disaster to survive, recover and gain control of their future. IRC in Arizona resettles refugees in Tucson and Phoenix by implementing high-impact, cost-effective programs for people affected by crisis elevating them from surviving to thriving as they enhance the diverse culture of our community.
JDRF
The JDRF Ride isn't just about cycling—it's a global community with an ongoing commitment to find cures for type 1 diabetes (T1D). No matter where you live, how you choose to ride or how far you go, you'll be surrounded by the T1D community—fellow riders, coaches, friends and family, cheering you on at every milestone.
Jr El Tour
To create a long-term positive impact on the health and fitness of at-risk children by developing and fostering a connection to cycling. Our goal is to give children all the tools they need to reach and maintain their health and fitness goals in a fun, organized, and supportive team environment. We strive to provide high-quality coaching and individual attention to all the children in the program, so that they can become responsible and safe cyclists. We believe family support is imperative to making lasting changes, so parent participation is encouraged on all rides and in the El Tour race. Our program operates on multiple levels over the course of 10 months or more, depending on the interest of the child and family.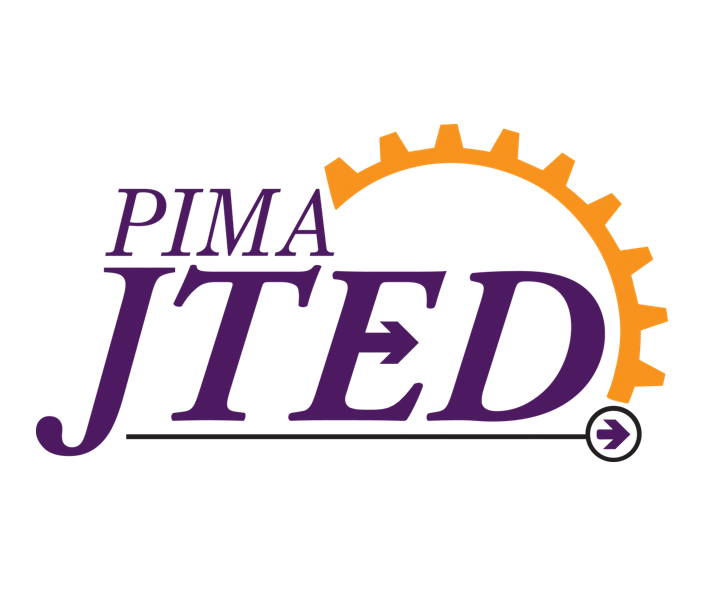 Pima County Joint Technical Education District (JTED)
Pima JTED is a public school district in Arizona that serves over 27,000 satellite and central campus students, providing innovative tuition-free career and technical education to high school students in dozens of programs that provide opportunities to obtain nationally-recognized industry credentials and licenses. Programs include Licensed Nursing Assistant, Registered Medical Assistant, Culinary Arts, Fire Services, Law and Public Safety, Cosmetology, Engineering, Robotics and Automation, 3-D Animation and Virtual Reality Game Design, Air Transportation FAA Part 107 Drone Operator, Pharmacy Tech, Veterinary Sciences, and more.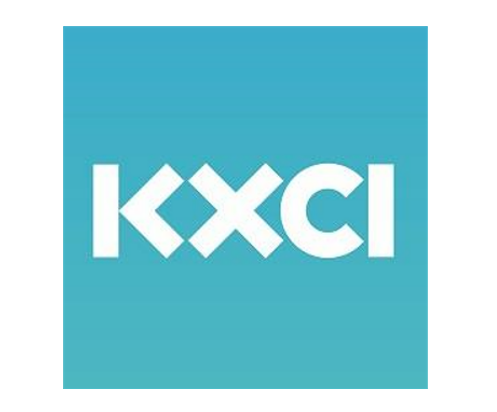 KXCI Tucson
KXCI is a diverse, independent, and community-based radio station serving Tucson and Southern Arizona. Founded in 1983, KXCI is committed to connecting the communities of Tucson and Southern Arizona to each other and the world with informative, engaging, and creative community-based programming.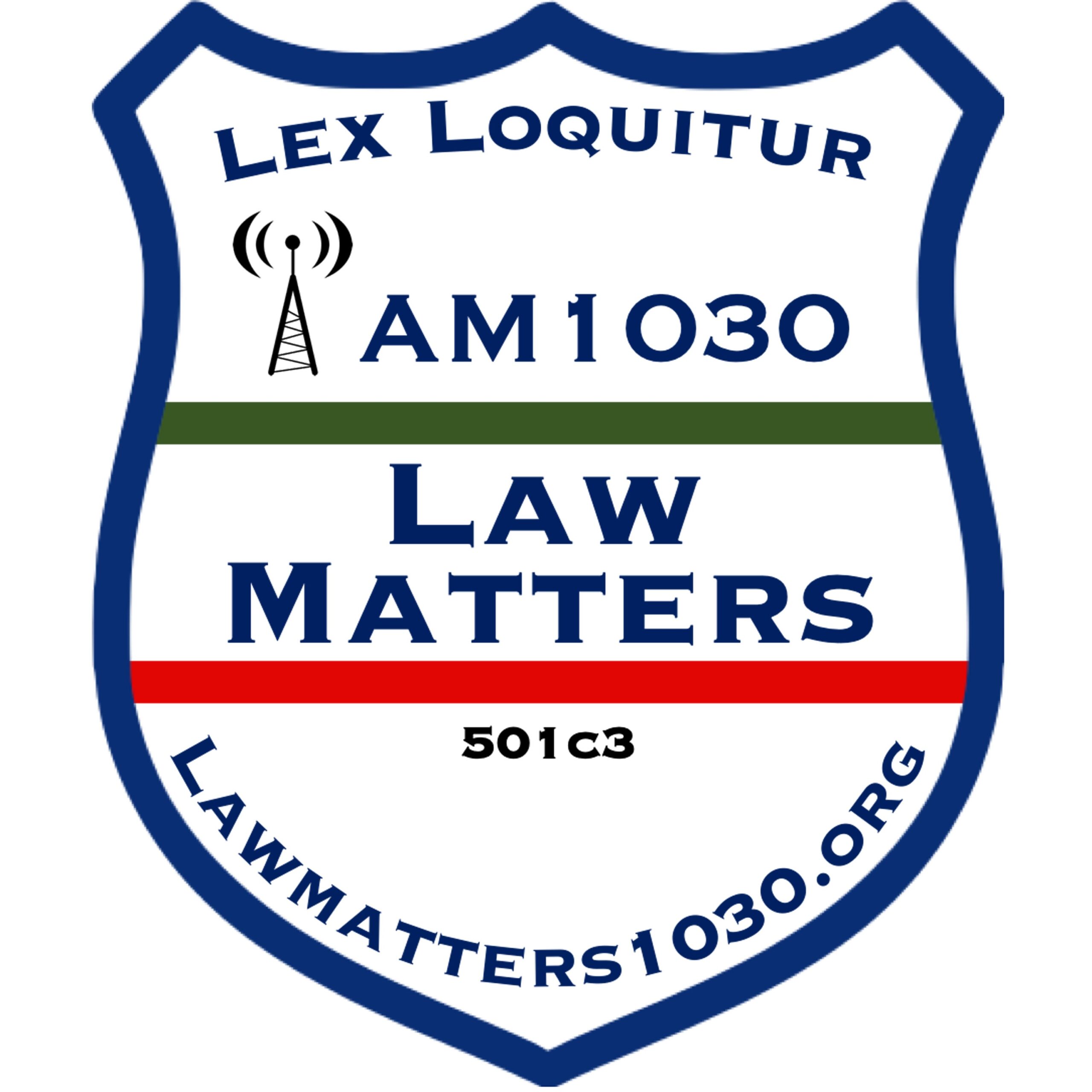 Law Matters
It's been 7 years since we started the Law Matters radio show – with the intent to open the lines of communication between you and all our law enforcement agencies. Over the course of the last few years, we have become painfully aware of the negative headline national media has projected across the country – specifically designed to diminish the rule of law and those whose job it is to enforce it. Law Matters live show wants you to hear from the source, rather than a misleading sound bite, so you can decide for yourself. It's time we really listen to and support those who spend their lives protecting us. We want you to join us by leading the way in thanking them for their service and keeping this conversation going. Please help support the law matters 501c3 mission at LawMatters1030.org –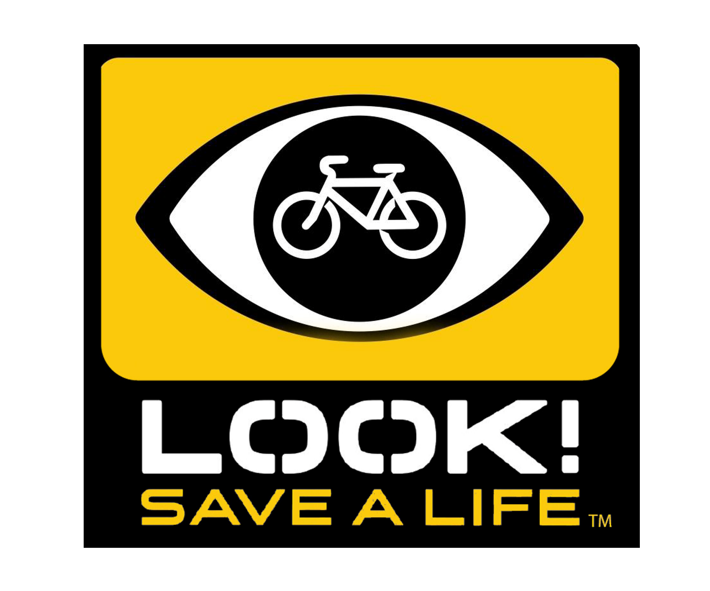 LOOK! Save A Life
LOOK! Save a Life aims to educate and bring awareness to the dangers of unsafe and distracted driving, and to foster an environment of safety for cyclists and all who utilize our public roadways.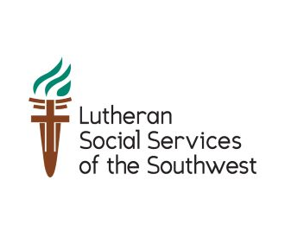 Lutheran Social Services of the Southwest
Lutheran Social Services stabilize people during crisis and transition, builds a foundation where people can thrive, and preserves dignity and respect for the most vulnerable. Our local services include Refugee & Immigration Services and Aging & Disability Services.
Make-A-Wish Arizona
Make-A-Wish Arizona's mission is to create life-changing wishes for children with critical illnesses. When a wish comes true, it creates strength, hope and transformation in a child – and a community.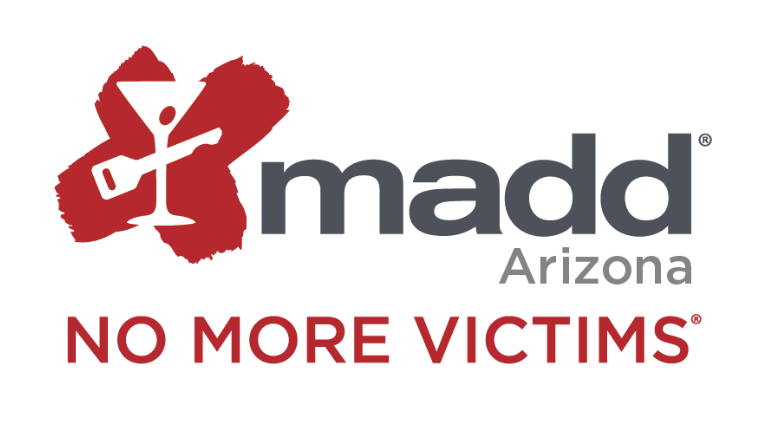 Mothers Against Drunk Driving (MADD Arizona)
Mothers Against Drunk Driving is more than just mothers. We're fathers, sisters, brothers, families, and friends. We're truly a grassroots organization, made up of people who care about making an impact in Arizona to keep your loved ones safe. MADD's mission is to end impaired driving while working tirelessly to support victims at no charge, advocate for stronger laws and create a future of No More Victims.
National MS Society - Arizona/New Mexico Chapter
The National MS Society mission statement: We will cure MS while empowering people affected by MS to live their best lives. The Society: -Funds cutting-edge research, drives change through advocacy, facilitates professional education, collaborates with MS organizations around the world and provides services designed to help people with MS and their families move their lives forward -Invested more than $1.1 billion to advance MS research and paved the way for every effective MS treatment available today, including the first therapies for primary progressive and pediatric MS -6.5 million people access nationalMSsociety.org every year -Partners with the healthcare community to promote access to comprehensive high-quality healthcare and has launched the careers of 120 MS specialists.

National Ovarian Cancer Coalition (NOCC TEAM TEAL)
The National Ovarian Cancer Coalition has grown from an impassioned grassroots effort into a major force in raising awareness. We support survivors and caregivers, and fund research to advance treatment and find a cure. As a member of NOCC TEAM TEAL your impact will go past the finish line as you truly make a difference with your miles to support the ovarian cancer cause!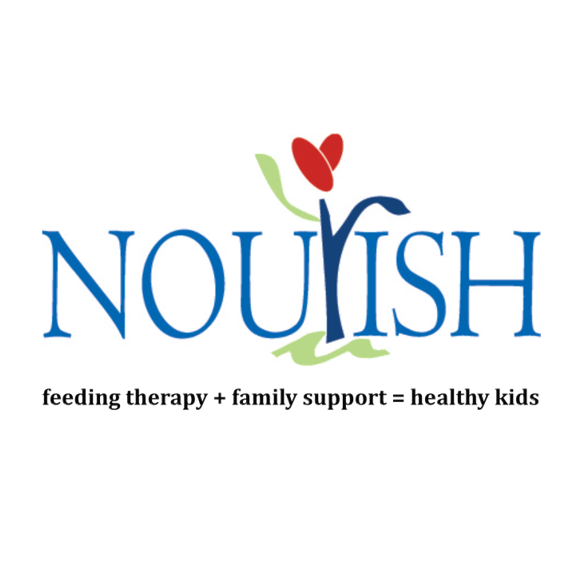 Nourish
The mission of Nourish is to provide family, professional, and community support for children with feeding challenges that may be due to medical or developmental diagnoses.
Precious Kids Foundation
Precious Kids Foundation is a USA based Non-profit 501(c) (3) organization providing FREE rarely accessible medical support to Kids with cancer and other life threatening illnesses in underserved rural communities of Uganda, and Africa at Large. We empower Orphans, Widows and Single mothers via Education, Poverty Eradication, Community development, as well as Health and wellness advancement to prevent premature deaths while enhancing economic empowerment for self-sustainability.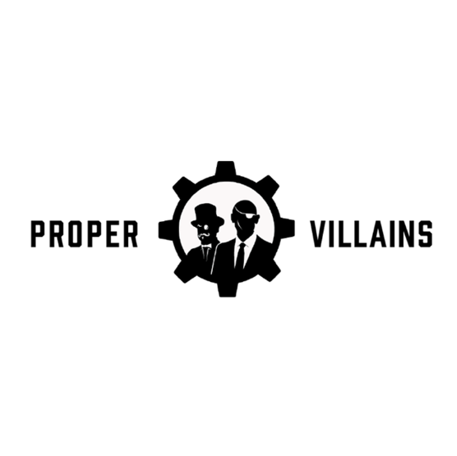 Proper Villains, LLC
We have a new upcoming non-profit, Pages for People, that is seeking to fund passionate local artists who use their creative talents to raise social awareness. We currently have 2 comic books in the PTSDad series that have been published, and one that should launch in November titled "Little Villains Learn Kindness". We also partner with AZ Rescue Life.
Ronald McDonald House Charities of Southern Arizona
RMHC Southern Arizona nurtures the health and well-being of children and their families. We envision a world where children have access to medical care and their families are supported and actively involved in their children's care.
Rotary International
People of action who ending polio in the entire world forever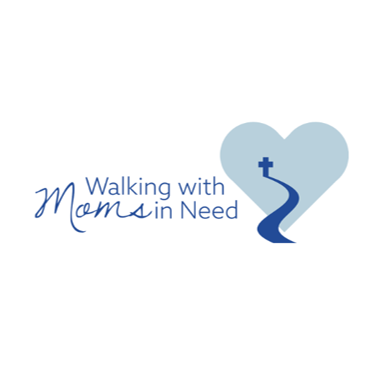 St. Francis de Sales...Walking with Moms in Need
Walking with Moms in Need is a process through which Catholic parishes and communities "walk in the shoes" of local pregnant and parenting women in need. Everyone should know how to help moms in difficult circumstances. While not trying to turn Catholic parishes into pregnancy centers, we support local pregnancy centers where they exist, and we also find and share other resources with pregnant and parenting women. And where there are few local resources, we create our own, based on the God-given talents and gifts of our local parish communities. We hope you will join us in supporting the Saint Francis de Sales Walking with Moms in Need ministry. Blessings to you and yours!!!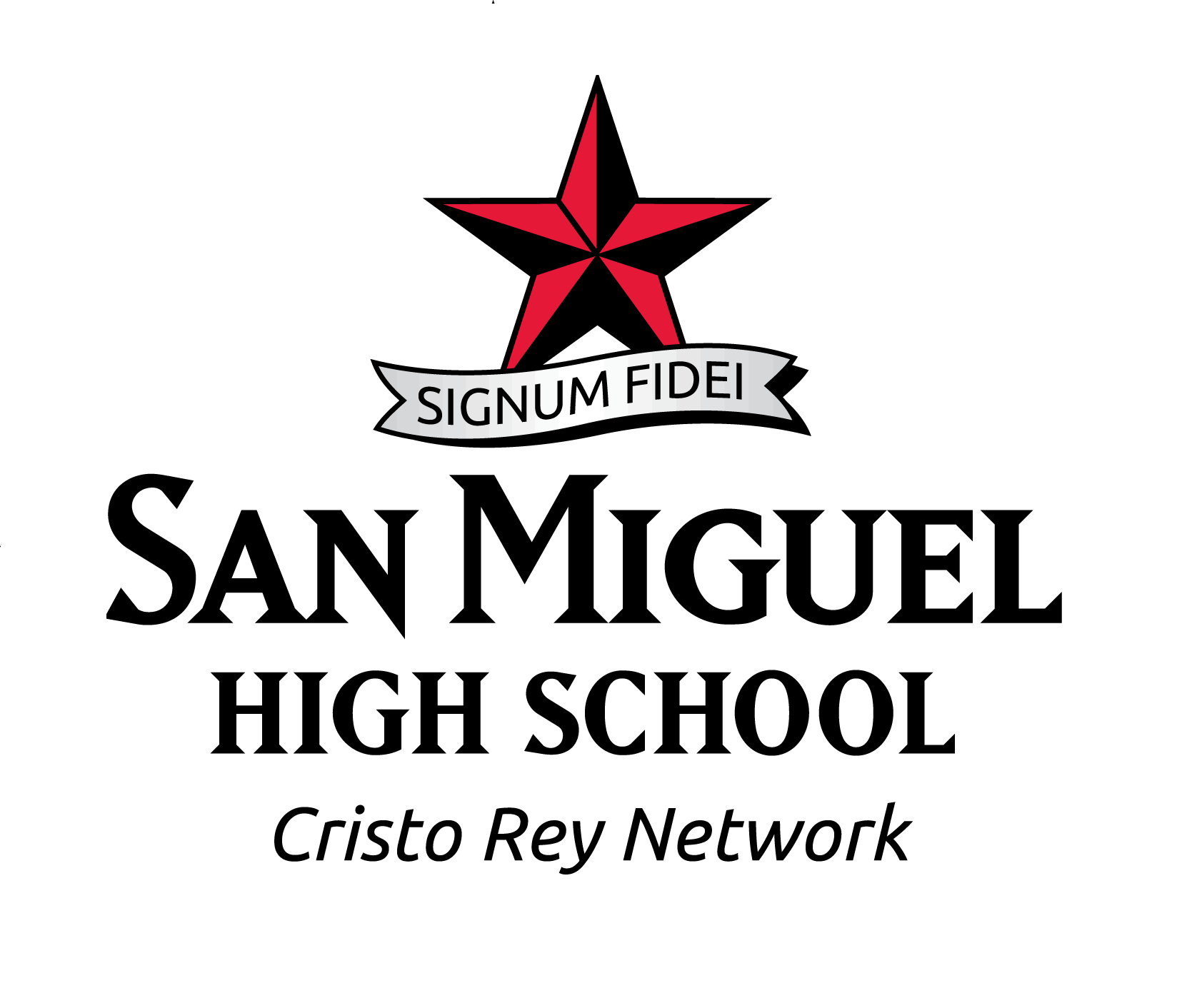 San Miguel High School
San Miguel High School, a Lasallian, Catholic learning community, empowers youth from underserved families through the integration of Christian values, rigorous academics and practical work experience, educating the whole student for college, career and a fulfilling life. San Miguel High School opened in 2004 in order to create a learning community where students from communities of limited resources have the opportunity to develop to their full potential. Like other Cristo Rey Network schools, we are located where we may have the most impact. At San Miguel, students take a full college preparatory course load while simultaneously holding internships, working in corporations and earning nearly forty percent of their school tuition. The Corporate Work Study Program (CWSP) at San Miguel gives students the opportunity to form new identities as citizens and professionals who have bright futures.
Semper Fi & America's Fund
Semper Fi & America's Fund provides unique and innovative programs, which include immediate financial assistance, case management, connection, and lifetime support, to our nation's critically wounded, ill, and injured service members, veterans, and military families of all branches of the U.S. Armed Forces. The Fund was created by a group of military spouses who saw the need for bedside support for wounded and injured service members returning from Iraq and Afghanistan and immediately offered assistance to their families. Today, those same military spouses lead an extended patriotic staff of veterans, community members, and volunteers who build relationships that last a lifetime — a unique model of care among veteran service organizations. Semper Fi & America's Fund is more than a charity. It is a family. Today. Tomorrow. Together.
Sonoran Institute
The Sonoran Institute mission is to connect people and communities with the natural resources that nourish and sustain them. We are making sure that water flows in the rivers of the West for generations to come.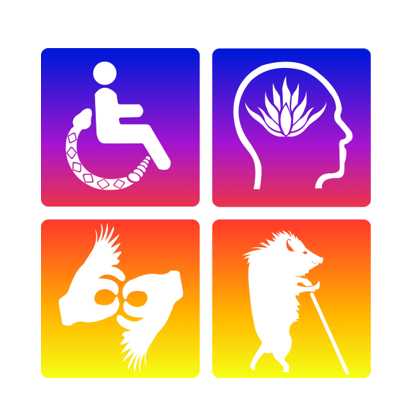 Southern Arizona Accessible Wildlife Refuge
At Southern Arizona Accessible Wildlife Refuge (SAAWR), we strive for full accessibility in nature. Through education, outreach, inclusion, and advocacy, we work to ensure the outdoors are welcoming, inclusive, safe, and accessible for everyone, regardless of ability. Our ultimate goal is to create a nature center that is fully accessible to people with access challenges. While SAAWR is open to everyone, our focus is on people with mobility challenges, blindness or low vision, chronic illness, intellectual or developmental disabilities, communication challenges, sensory impairment, mental illness, and those who are neurodivergent, deaf or hard of hearing, or have other health concerns.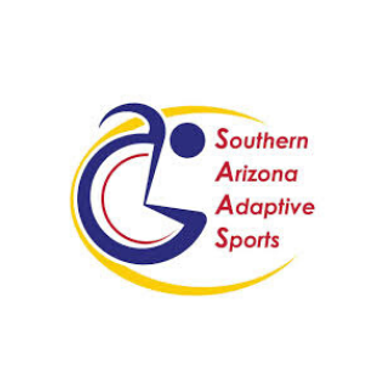 Southern Arizona Adaptive Sports
SAAS provides sports, recreation, and fitness programming for people with physical disabilities and visual impairments. Adaptive cycling means everyone can enjoy riding a bike, handcycle, trike or tandem. SAAS offers wheelchair basketball, tennis, rugby, and softball for adults and youth. Sign up to ride with the SAAS-Ascension Cycling Team in El Tour de Tucson to support accessibility for everyone!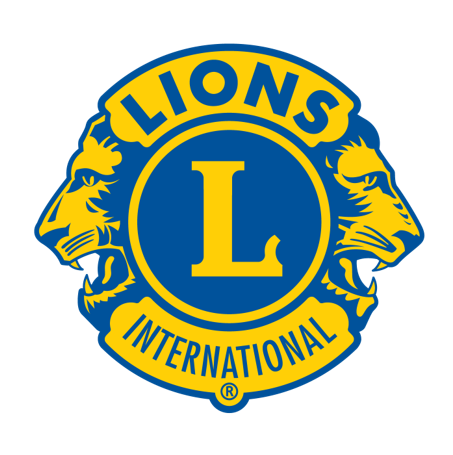 Tucson Downtown Lions Club
The Tucson Downtown Lions Club is a service organization part of Lions International Clubs. One of the main projects of the club is to provide eyeglasses to needy individuals. The club also provides funding for other visual related activities.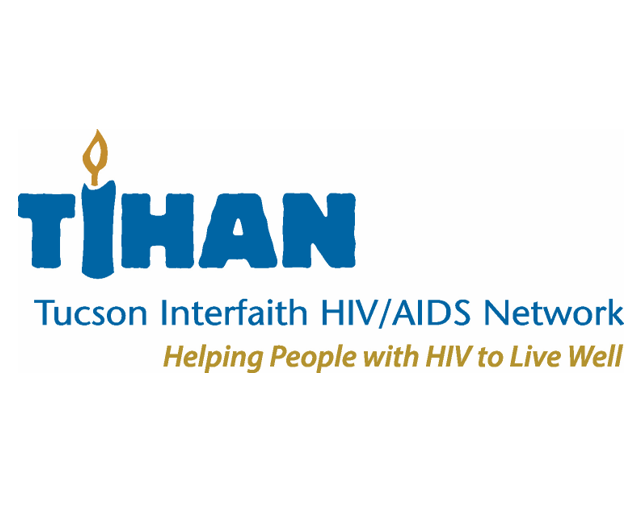 Tucson Interfaith HIV/AIDS Network (TIHAN)
A diverse coalition of individuals, businesses, faith communities, and nonprofit groups working together to provide a compassionate response to HIV and to help people with HIV to live well! Through a host of programs and services, we serve people living with HIV. As a 501(c)(3) nonprofit, TIHAN does NOT allow any proselytism or promote any specific religious beliefs.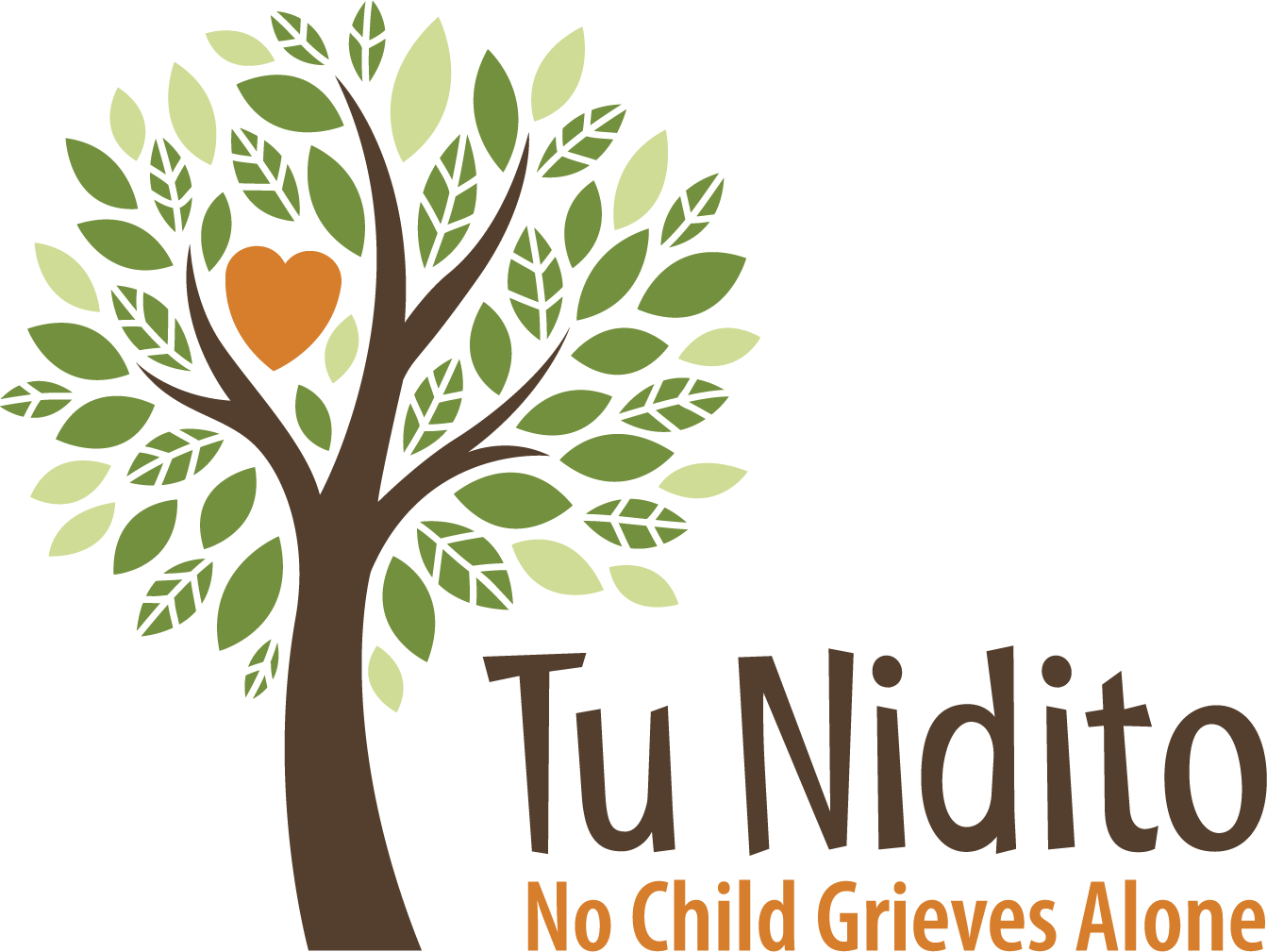 Tu Nidito Children and Family Services
Tu Nidito has become our community's trusted experts on grief. For over 25 years, southern Arizona has depended on Tu Nidito's compassionate grief support programs and resources to guide us on our grief journey. Grief is embedded in our experiences and part of everyday life, yet we shy away from talking about it. We do not readily acknowledge grief, we do not listen deeply to one's grief, we do not let others be in their pain. We want to fix their grief, telling them it will pass, they must be strong. Grieving people do not want advice and they cannot be fixed. They need to be heard, we need to join them on their journey and let them be in their pain. We need to get comfortable being uncomfortable sharing grief. Tu Nidito is on a mission to create a community of acceptance and understanding for those grieving a serious medical condition or death. Our vision is "No Child Grieves Alone." When it comes to discussing grief with children and families, it is important to establish a safe and normalized environment where everyone feels comfortable expressing their thoughts and feelings. Tu Nidito Children and Family Services accomplishes this by implementing a few key strategies. First, we encourage open and honest communication by validating the feelings and experiences of each individual. This includes acknowledging that grief is a natural and normal response to loss, and that there is no right or wrong way to grieve. Additionally, we provide a supportive and compassionate space where families can share their grief with others who have gone through similar experiences. By promoting open dialogue and empathy, Tu Nidito helps normalize conversations about grief and provides much-needed support to children and families during difficult times.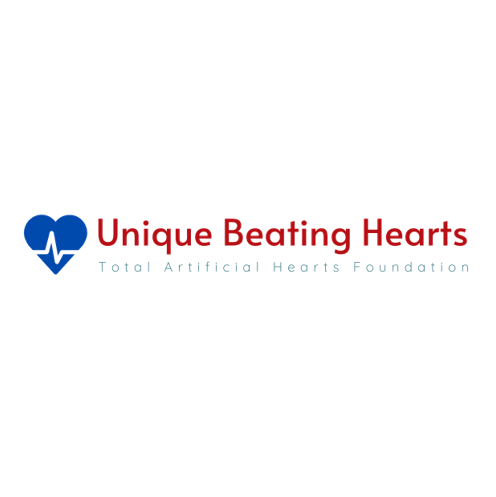 Unique Beating Hearts
As a non-profit organization, Unique Beating Hearts aims to support the total artificial heart community by providing emotional support and creating a sense of community. We believe that time is precious, especially for those dealing with end-stage heart failure, and our goal is to offer an understanding and caring community that may meet the supportive needs of those who are facing this challenging condition.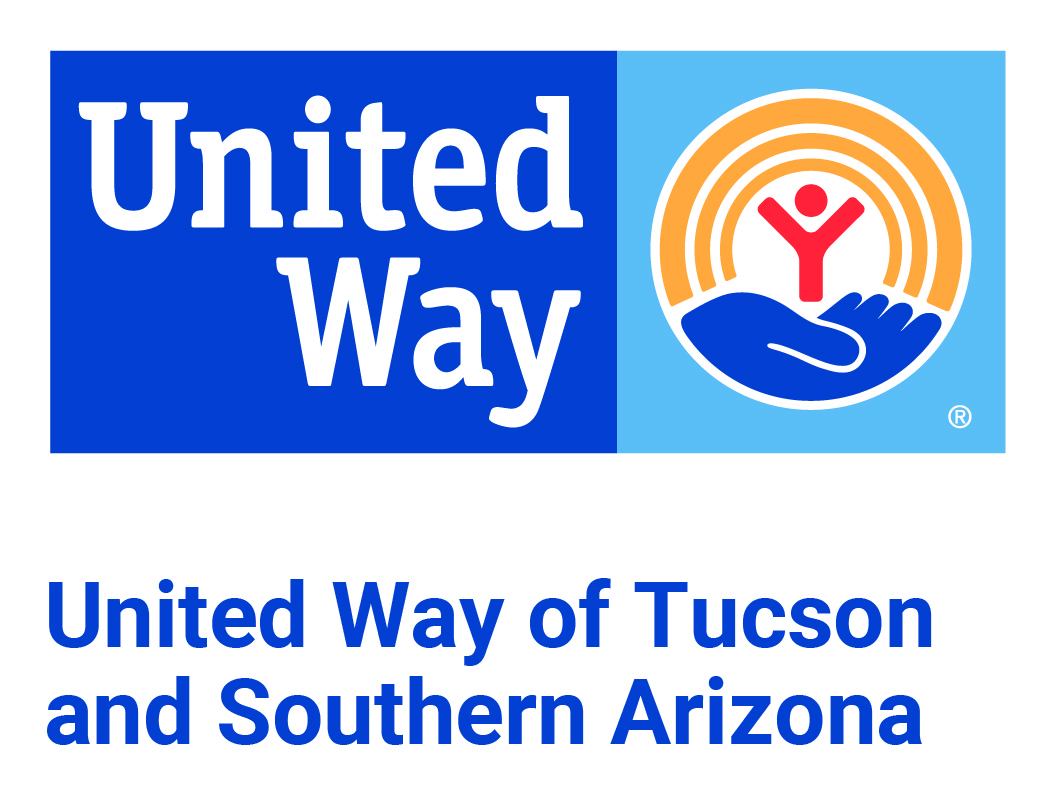 United Way of Tucson and Southern Arizona
United Way of Tucson responds to our community's needs, transforms lives and brings long-lasting systemic change to our community by focusing on the underlying issues. We fight for education, financial wellness, equality and healthy communities for every person in Tucson and Southern Arizona. Our role as community convener enables us to serve more than 250,000 people each year by forming strategic partnerships, mobilizing the best resources and being the catalyst for needed, positive change.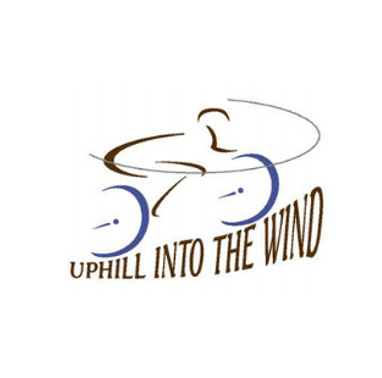 Uphill Into The Wind
Offering FREE bicycle loans to individuals wishing to participate in, and fundraise for, a charity cycling event who don't have a bike of their own and can't afford to purchase one.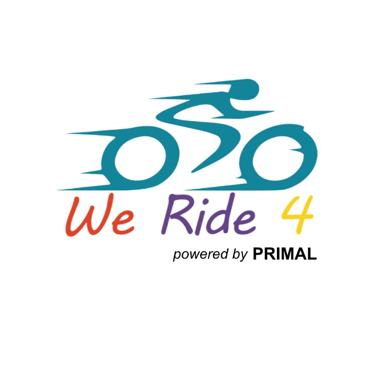 We Ride 4
We Ride to Give…..giving more kids a chance to experience healthier lifestyles by engaging them in outdoor fun.
Wounded Warrior Project
Wounded Warrior Project (WWP) began in 2003 as a small, grassroots effort providing simple care and comfort items to the hospital bedsides of the first wounded service members returning home from the conflicts in Iraq and Afghanistan. As their post-service needs evolved, so have our programs and services. Today, through our direct programs in mental health, career counseling, and long-term rehabilitative care, along with our advocacy efforts, we improve the lives of millions of warriors and their families.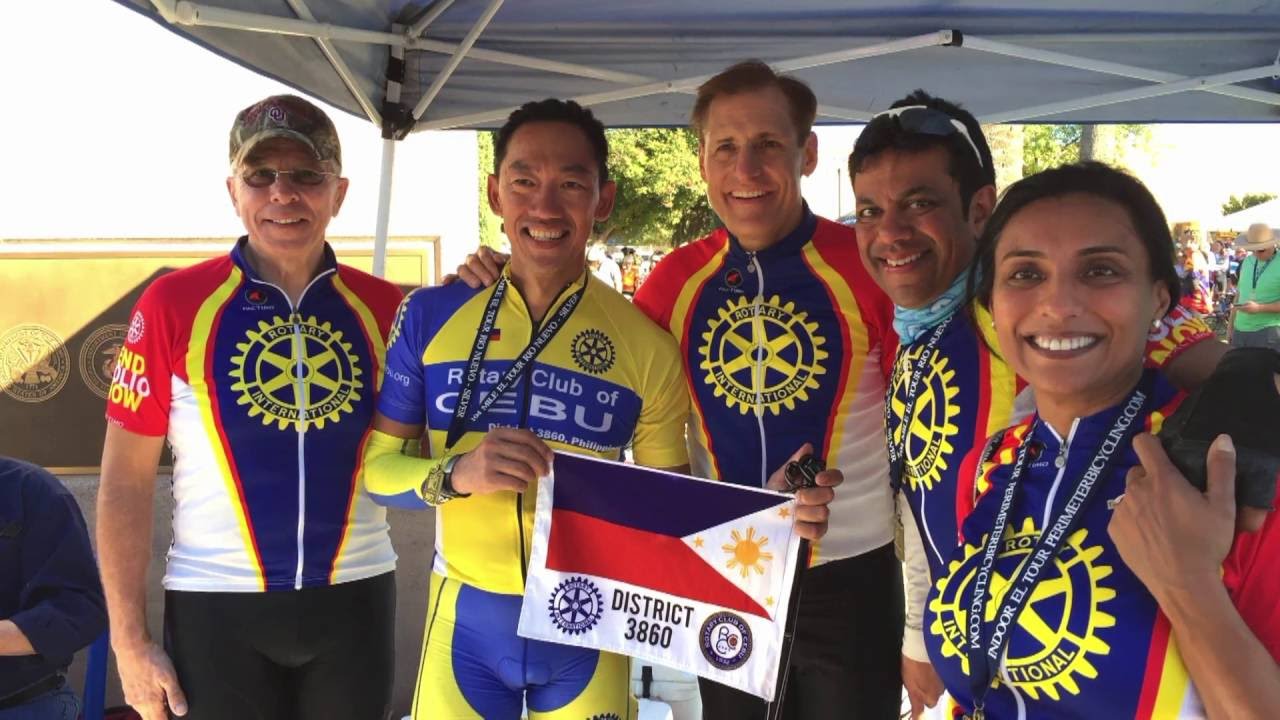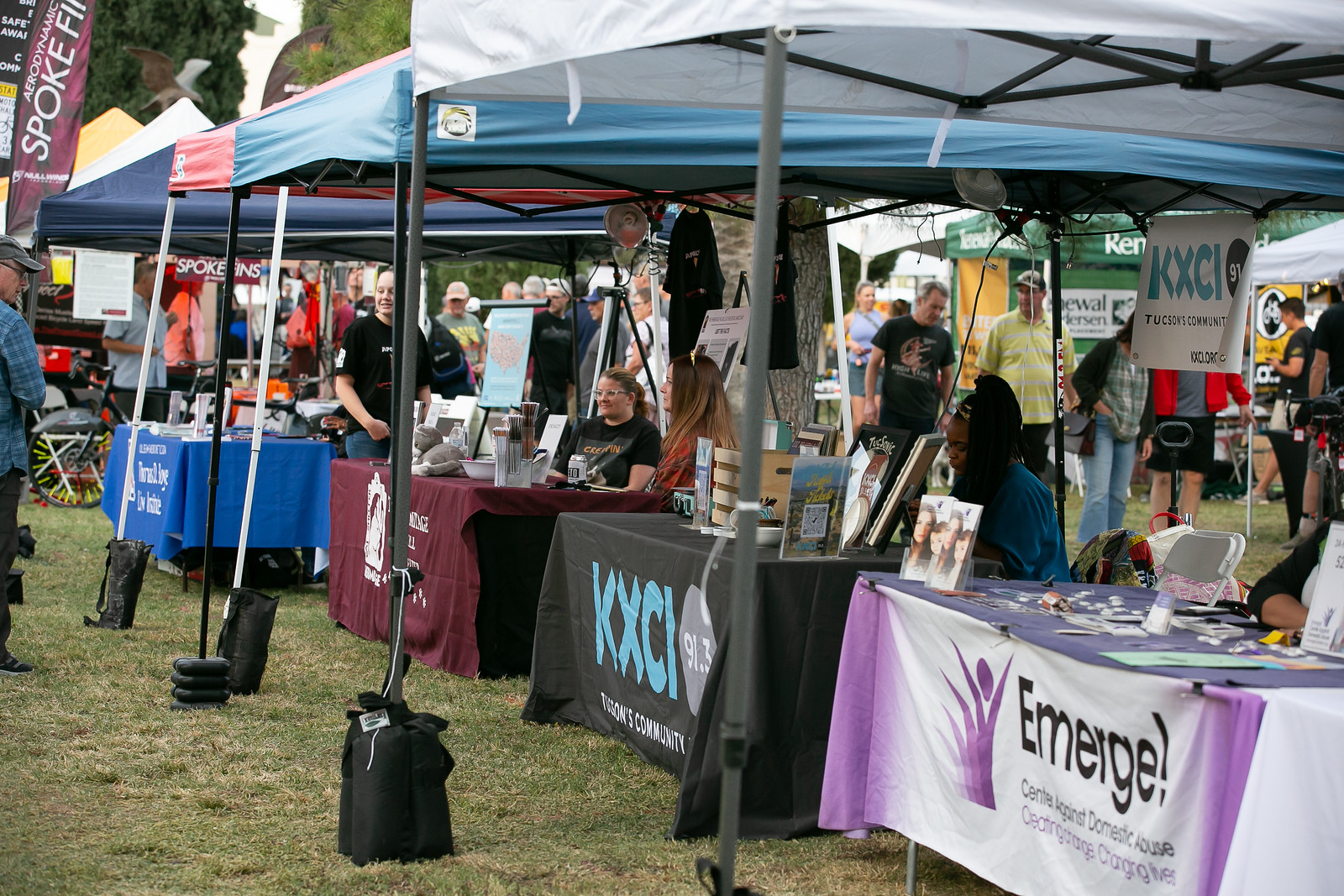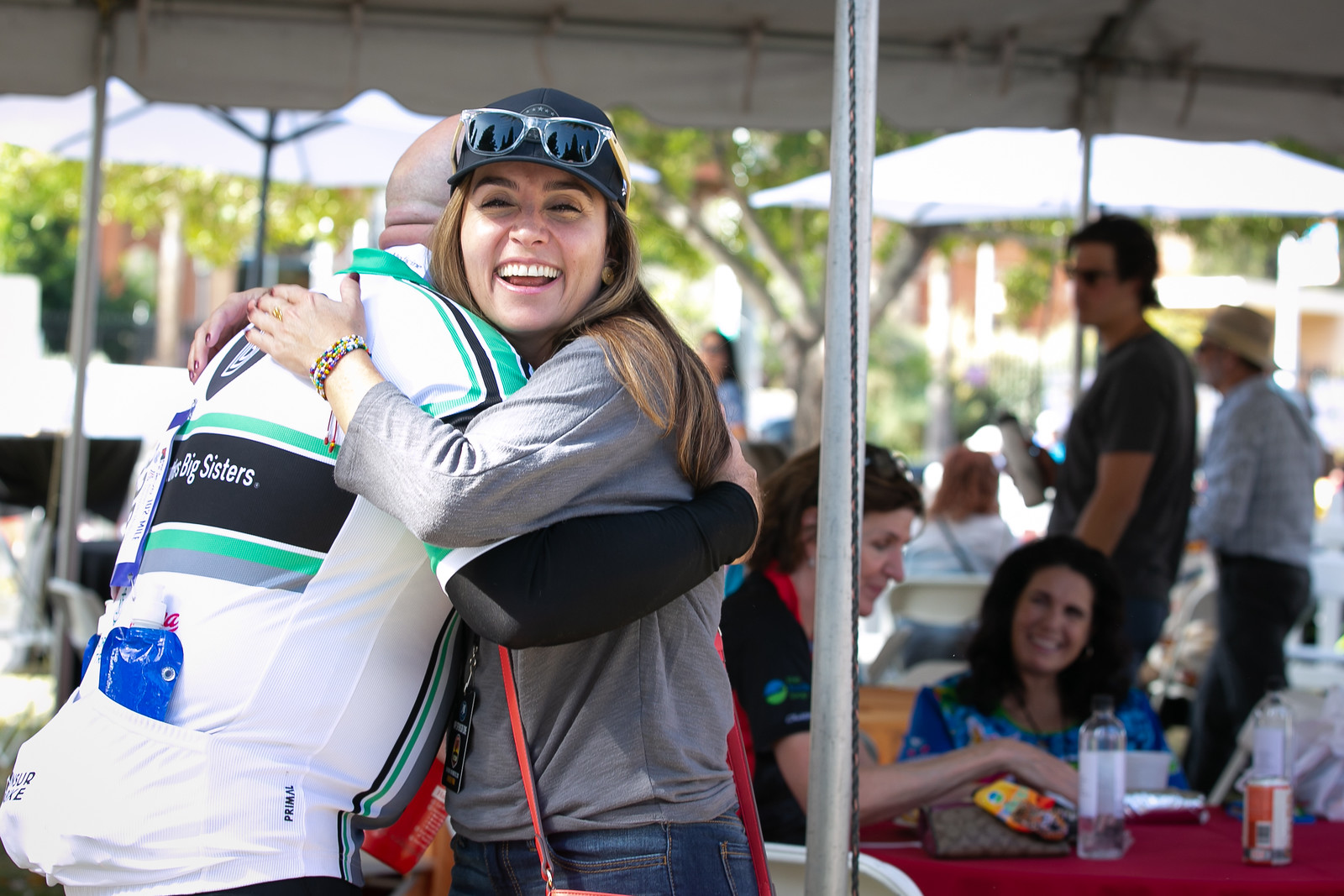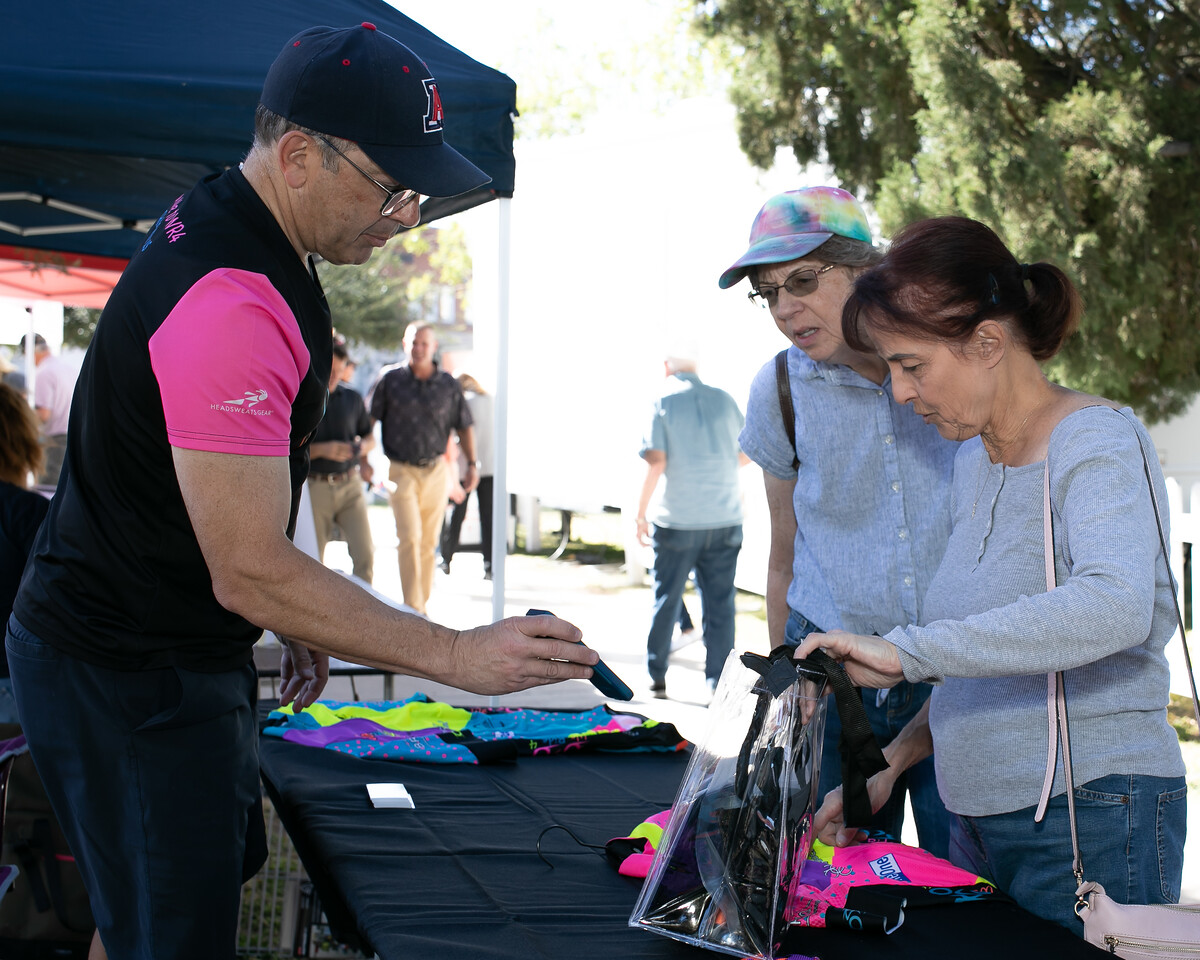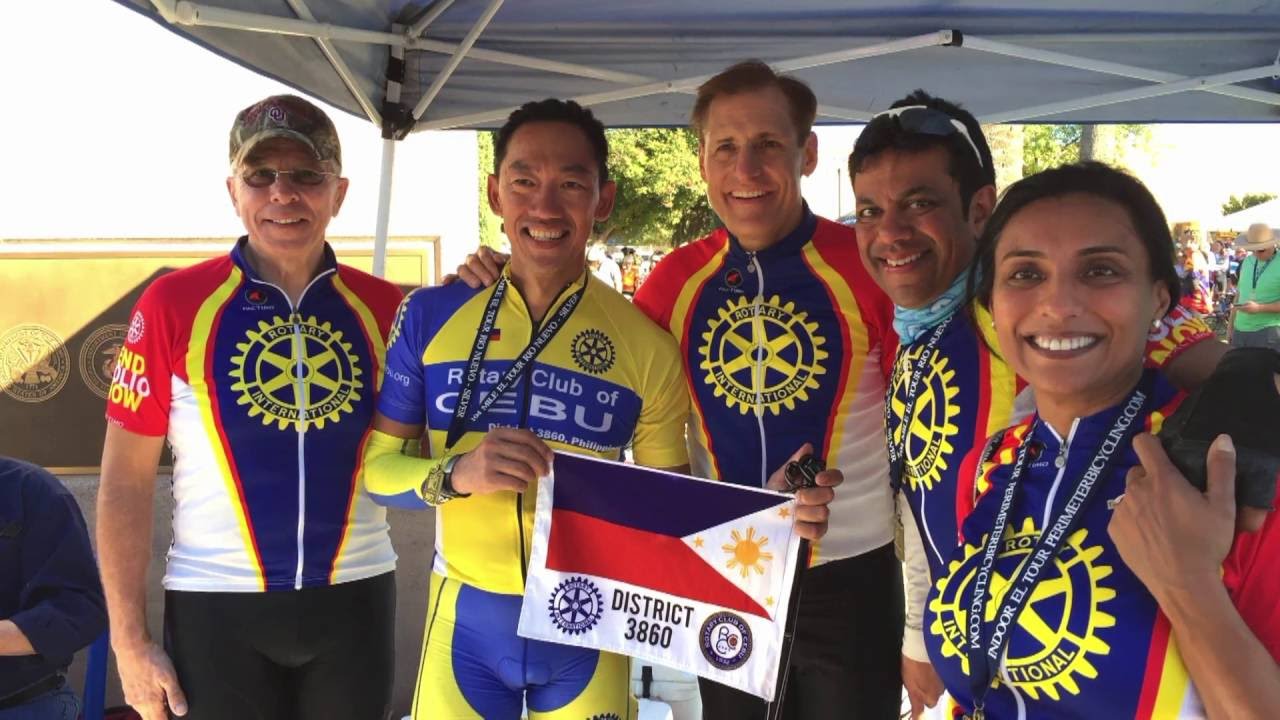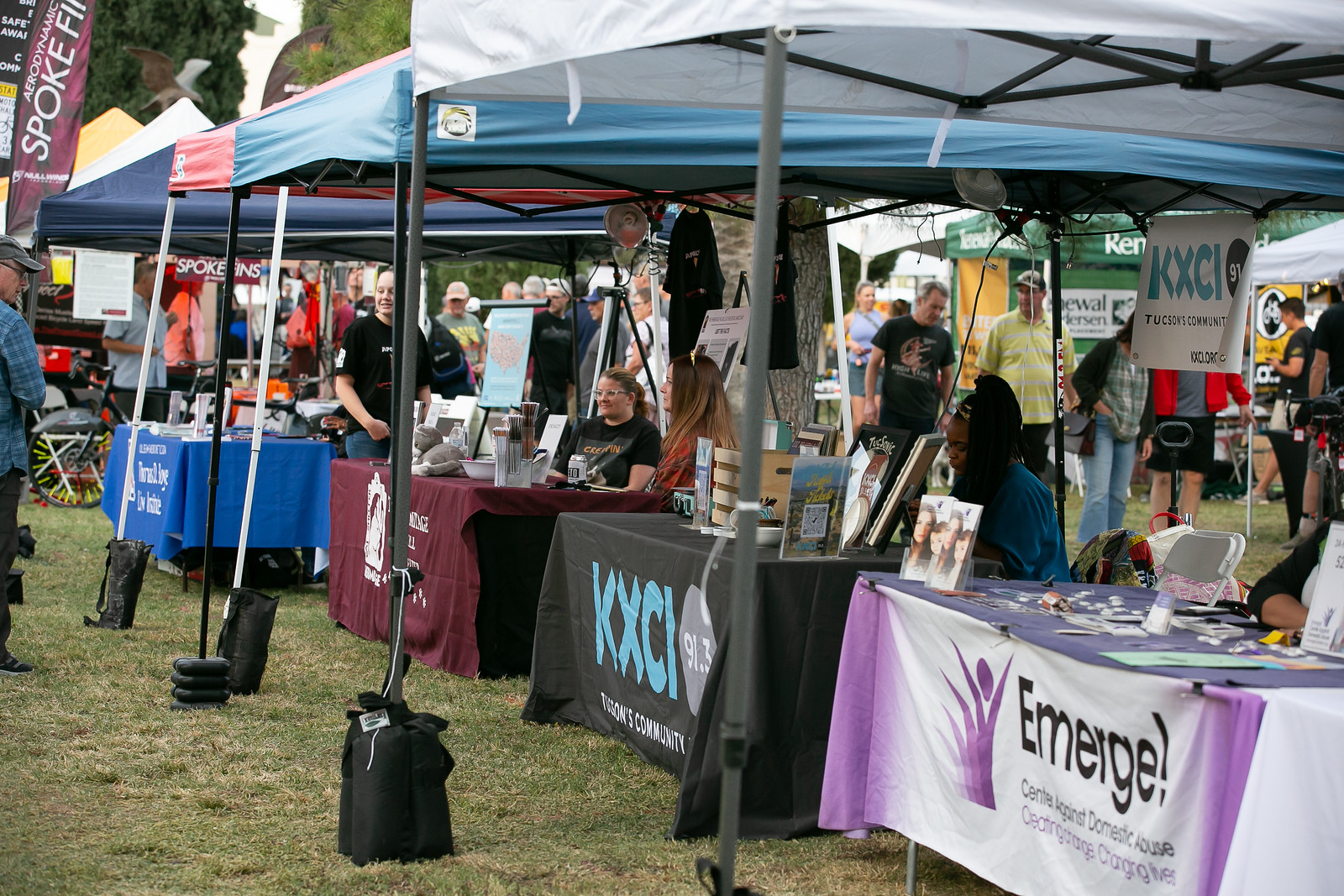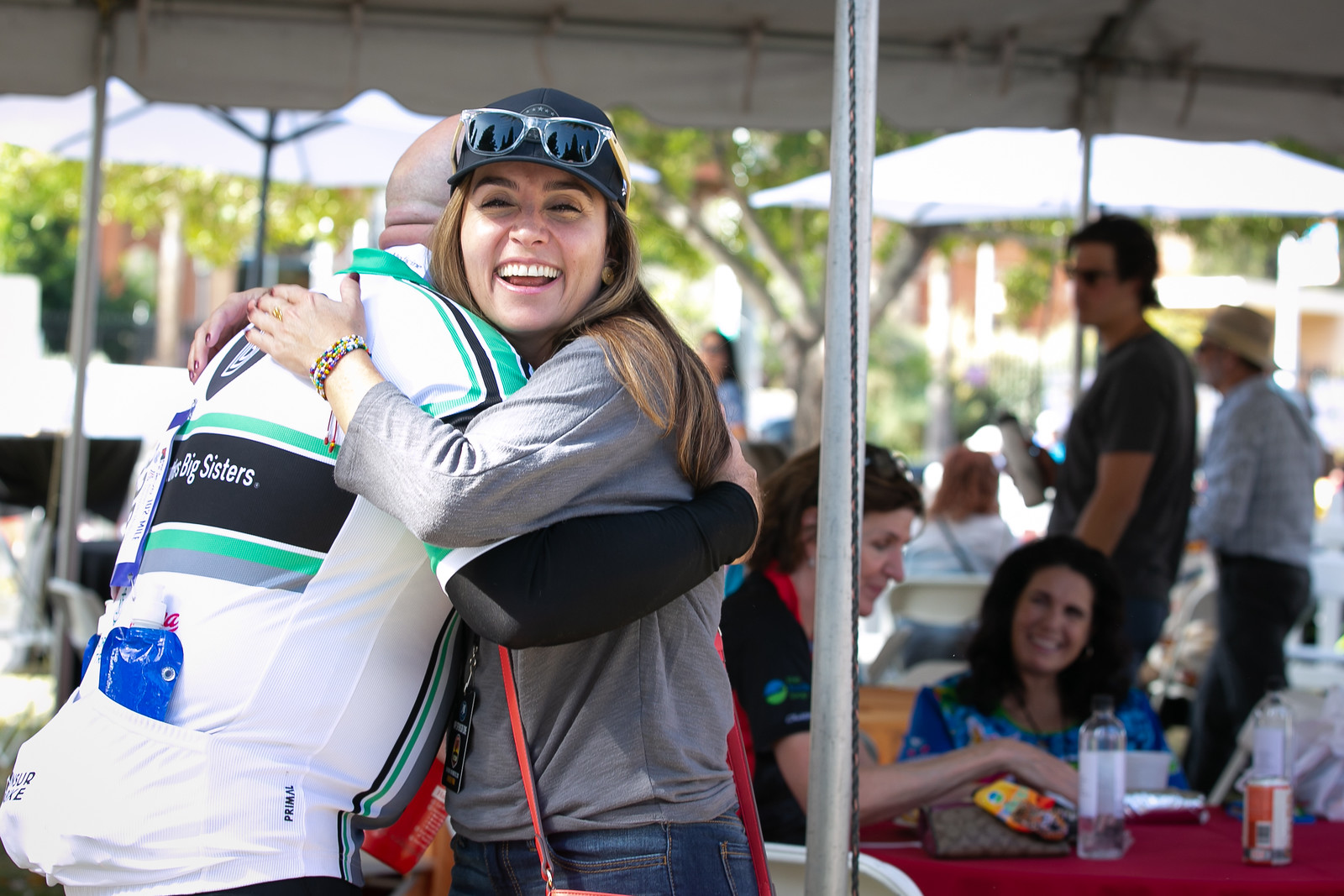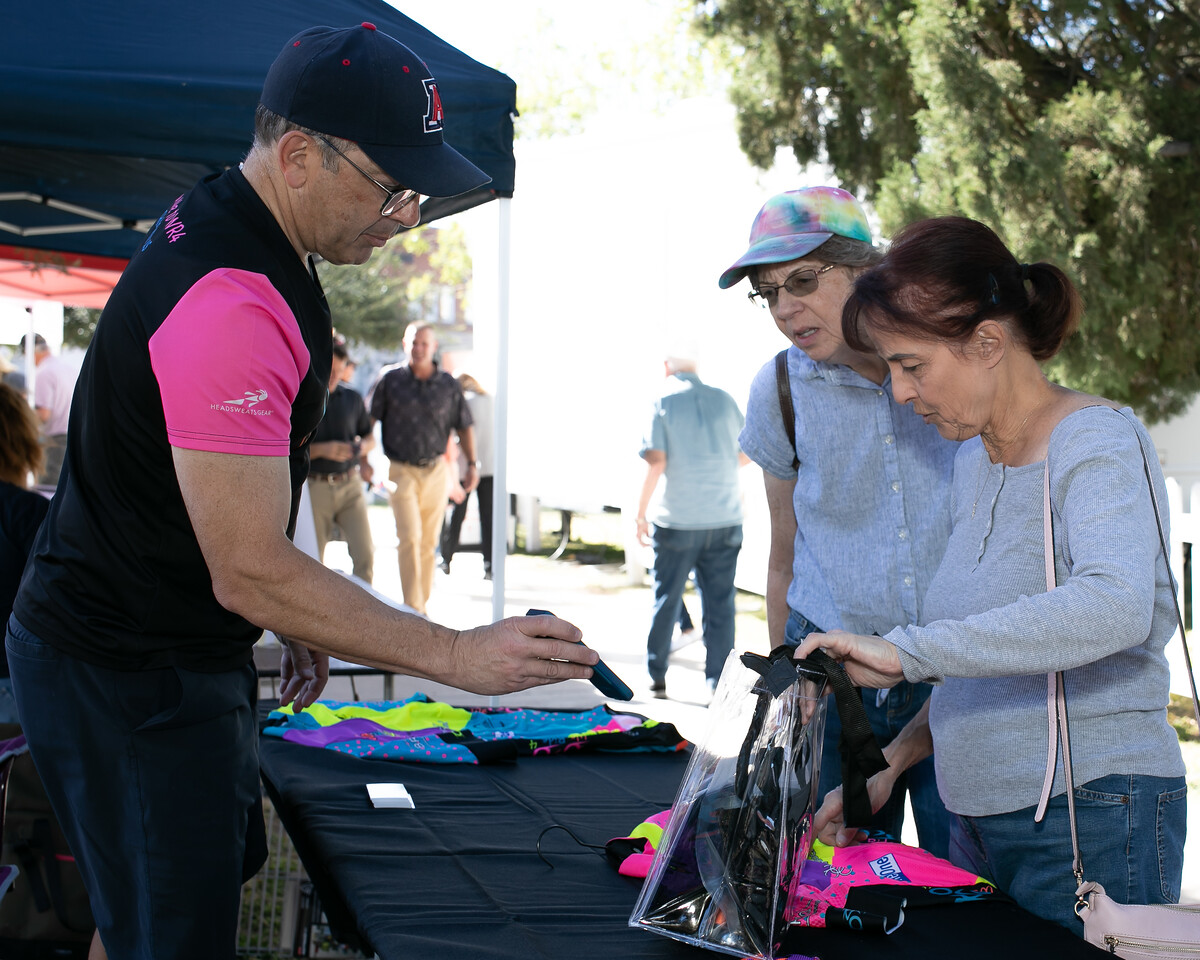 WHAT PEOPLE ARE SAYING
TOUR DE TUCSON is checked off my bucket list!!!! What a great experience and I placed in the top 800!!! It's not about winning it, it's about finishing it!
Tucson is an incredible city and beautiful location for a large cycling event. El Tour brings together cyclists from all over the world and promotes cycling, personal fitness, and community engagement.
El Tour de Tucson 2019! I think this is becoming an annual family tradition. So much fun!
Amazing -We were able to raise community awareness, serve our charity and have our multi-generational family get addicted to a new sport- cycling!!
El Tour is a fantastic experience and celebration of Tucson's cycling community.
Loved the ride. This is the 18th time I've done the ride and hope it comes back next year bigger and better.
@GabbyGiffords and I had a great time riding in El Tour de Tucson. I can't think of a better representation of Tucson than thousands of people coming together outdoors to help raise money for the causes they care about.