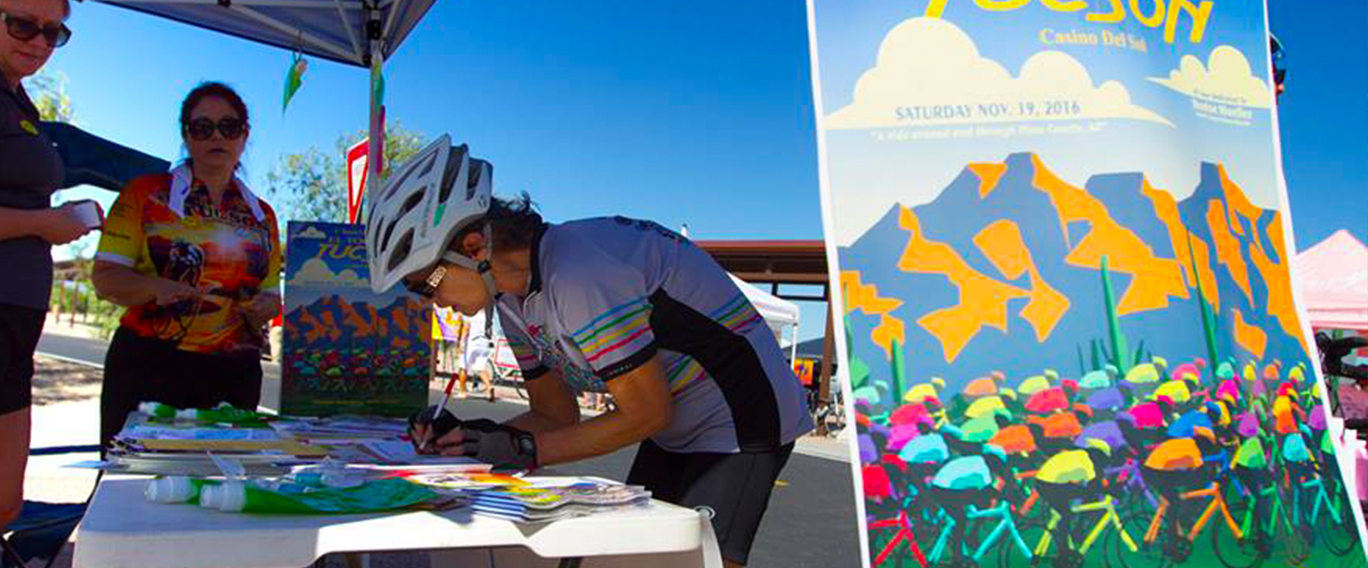 PIMA COUNTY EL TOUR LOOP DE LOOP
.. a cycling celebration to kick off El Tour season!
Saturday September 25, 2021
The Loop
MSA Annex (After Party)
The 2021 edition of El Tour Loop The Loop will bring the fun riding the Chuck Huckelberry Loop on the tentative date of Saturday, September 25th. Feel free to join in anywhere along the Loop and have fun while being safe and responsible.
Loop the Loop gave cyclists the opportunity to ride from station to station meeting El Tour charitable beneficiaries and sponsors.  We encourage you to support our charitable beneficiaries. Here is a current listing of our non-profit organizations
https://eltourdetucson.org/nonprofit/
Thanks you for supporting them over the years!
We look forward to seeing you in the Loop on Saturday, September 25th!
————————————————————————————–
Saturday September 25th, 2021
Ride Begins at  7:00 a.m. and ends at 2 p.m.
This FREE community bicycling activity starts at any point along Pima County's Chuck Huckelberry Loop. Cyclists ride from station to station meeting El Tour nonprofit partners and sponsors. Find a nonprofit or team to ride for and learn more about El Tour.
Loop de Loop, in its fifth year, is an event for nonprofits to get an early start on finding cyclists for their cause for El Tour set for November 20, 2021. It gives the opportunity for cyclists to pick their non-profit, find new riding partners and find training rides.
The After Party begins at 10 a.m. at the MSA ANNEX (Mercado St. Augustin Annex)
267 South Avenida del Convento in Tucson
(One block off the Loop/Congress Street exit)

After the ride, join us for an after party with live music, food, drinks and an array of prizes to be raffled off.  FREE raffle tickets are available at all the booths at each station along the Loop. Come and have some fun, win some amazing prizes!
Interested in becoming a non-profit partner for El Tour? info@ElTourdeTucson.org
Interested in booth space along The Loop? info@ElTourdeTucson.org
Map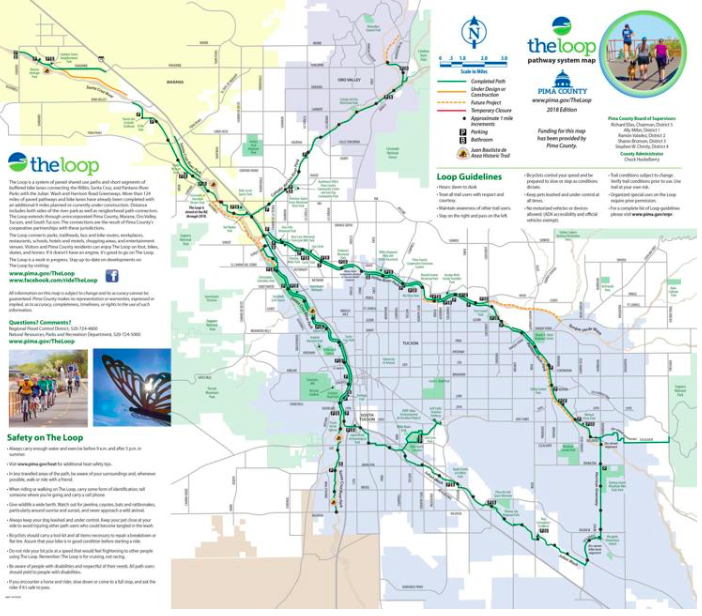 Volunteer
Not riding but still want to have fun with your friends? We need volunteers! Loop the Loop is a lot of fun and is over by 1:00pm. Volunteers are eligible to win raffle prizes, invite your friends!
For more information you can:
Email info@ElTourdeTucson.org
Give us a call 520-745-2033
WHAT PEOPLE ARE SAYING
TOUR DE TUCSON is checked off my bucket list!!!! What a great experience and I placed in the top 800!!! It's not about winning it, it's about finishing it!
Tucson is an incredible city and beautiful location for a large cycling event. El Tour brings together cyclists from all over the world and promotes cycling, personal fitness, and community engagement.
El Tour de Tucson 2019! I think this is becoming an annual family tradition. So much fun!
Amazing -We were able to raise community awareness, serve our charity and have our multi-generational family get addicted to a new sport- cycling!!
El Tour is a fantastic experience and celebration of Tucson's cycling community.
Loved the ride. This is the 18th time I've done the ride and hope it comes back next year bigger and better.
@GabbyGiffords and I had a great time riding in El Tour de Tucson. I can't think of a better representation of Tucson than thousands of people coming together outdoors to help raise money for the causes they care about.