WELCOME TO THE CHAPMAN AUTOMOTIVE EL TOUR FUN RIDE!
This event is for adults and kids of all ages and abilities.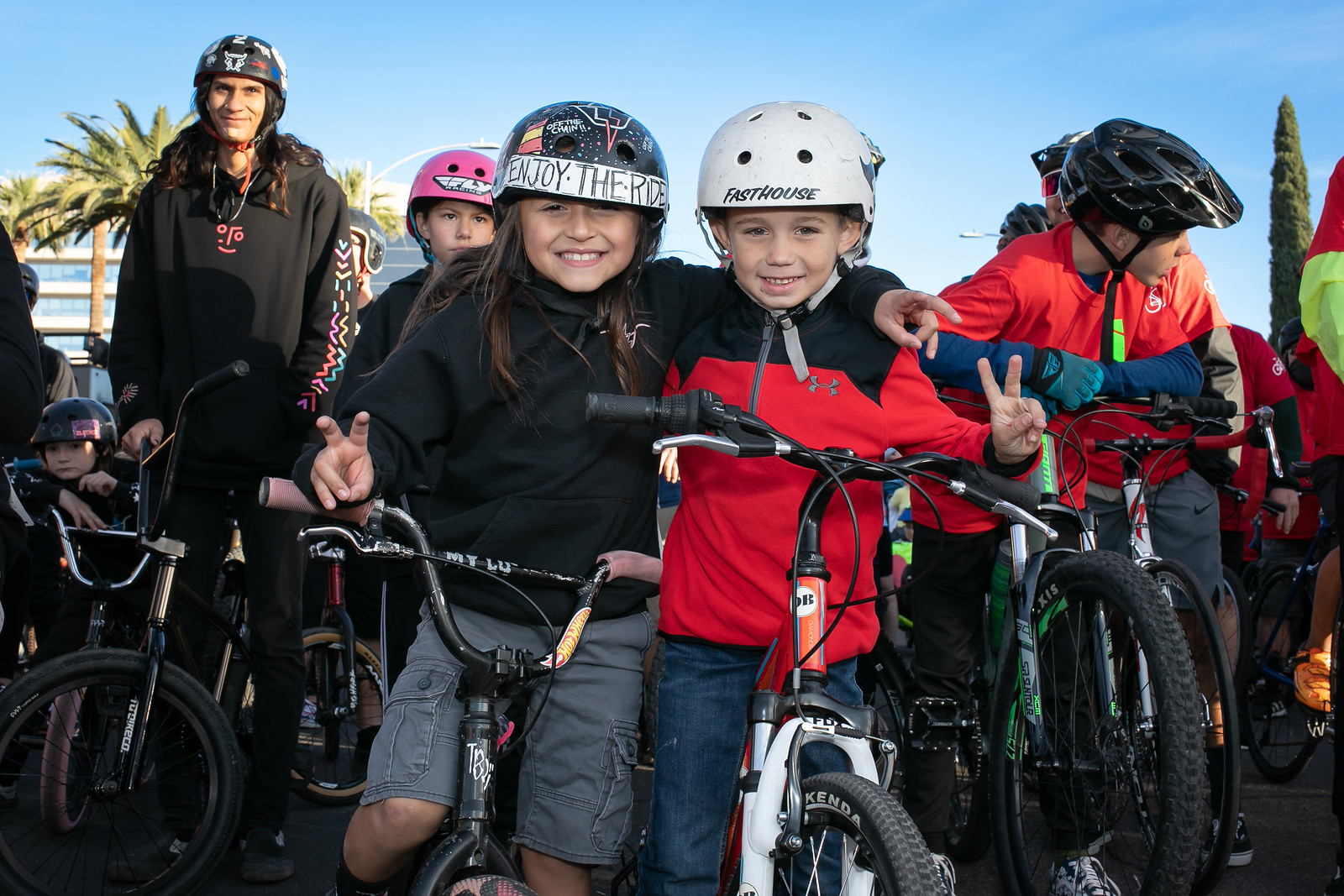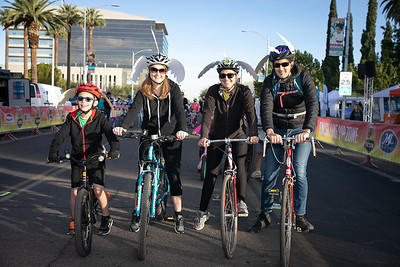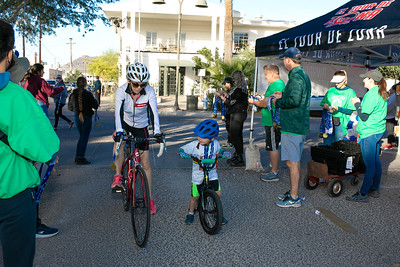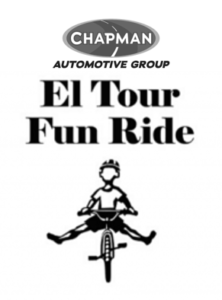 This ride is open to all who ride road bikes, mountain bikes, BMX, tandems, wheelchairs, handcycles or any human powered bicycle. It is a great family and community event for novices and experienced cyclists to be part of El Tour de Tucson. Kid trailers are welcome!
Fees
The Fun Ride is very affordable! $15 per individual cyclist.
Four FUN RIDES TO CHOOSE FROM
START TIME for all distances: 8:00 am on 6th Ave at 13th Street, Armory Park
10-mile course starting in Armory Park and heads to the Santa Cruz River multi-use path – scenic and mostly away from traffic.
5-mile course: easy and mostly flat along the Santa Cruz river path.
1-mile course a very easy, all flat ride out-and-back on a closed street! Starting at Armory Park on 6th Ave south to 21st St and turn around, back to Armory Park. What could be easier?
Pulling a non-pedaler (pulled in a trailer or a kid in a seat on the bike)? FREE entry for the kid but full registration is needed and the adult pedaler must register and fully pay the entry fee.
Awards
FUN RIDE MEDALLION to all finishers.
The BEST DECORATED BIKE CONTEST
(Youths 12 & under)
Show off your creativity … deck out your bike! Wear a costume! Let your imagination go wild! Selection will be made at the Finish Line. The winner brings home a Conquistador Trophy, El Tour's highest award!
ANNUAL COLORING CONTEST – WIN A BIKE!
Use your imagination to color El Tour's poster. The winner in each of three age groups will receive a bicycle donated by Mamas Famous Pizza & Heros.
One new bike will be awarded in each of the following age groups : 3-5, 6-8, 9-12
DOWNLOAD Coloring Contest:  coming soon.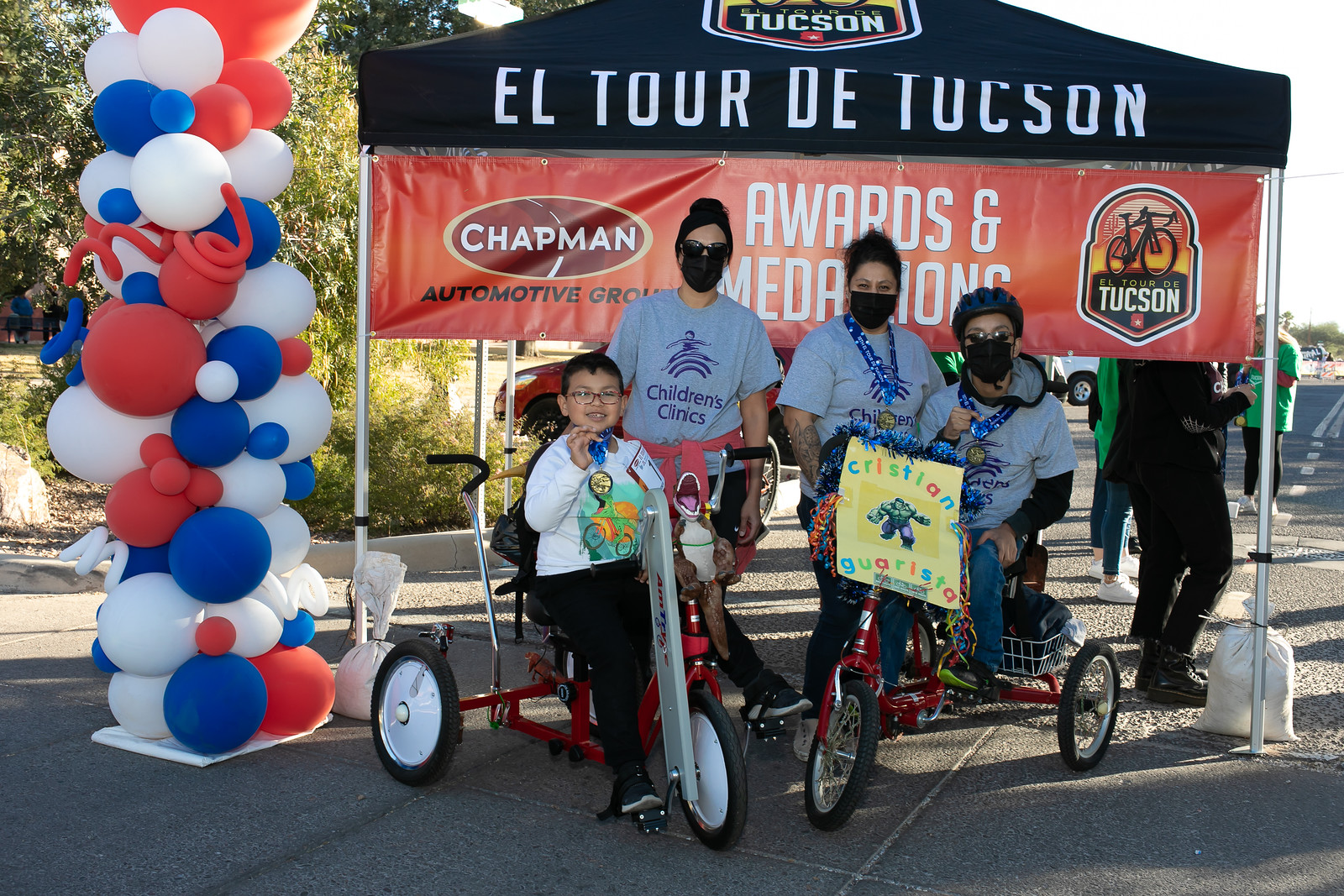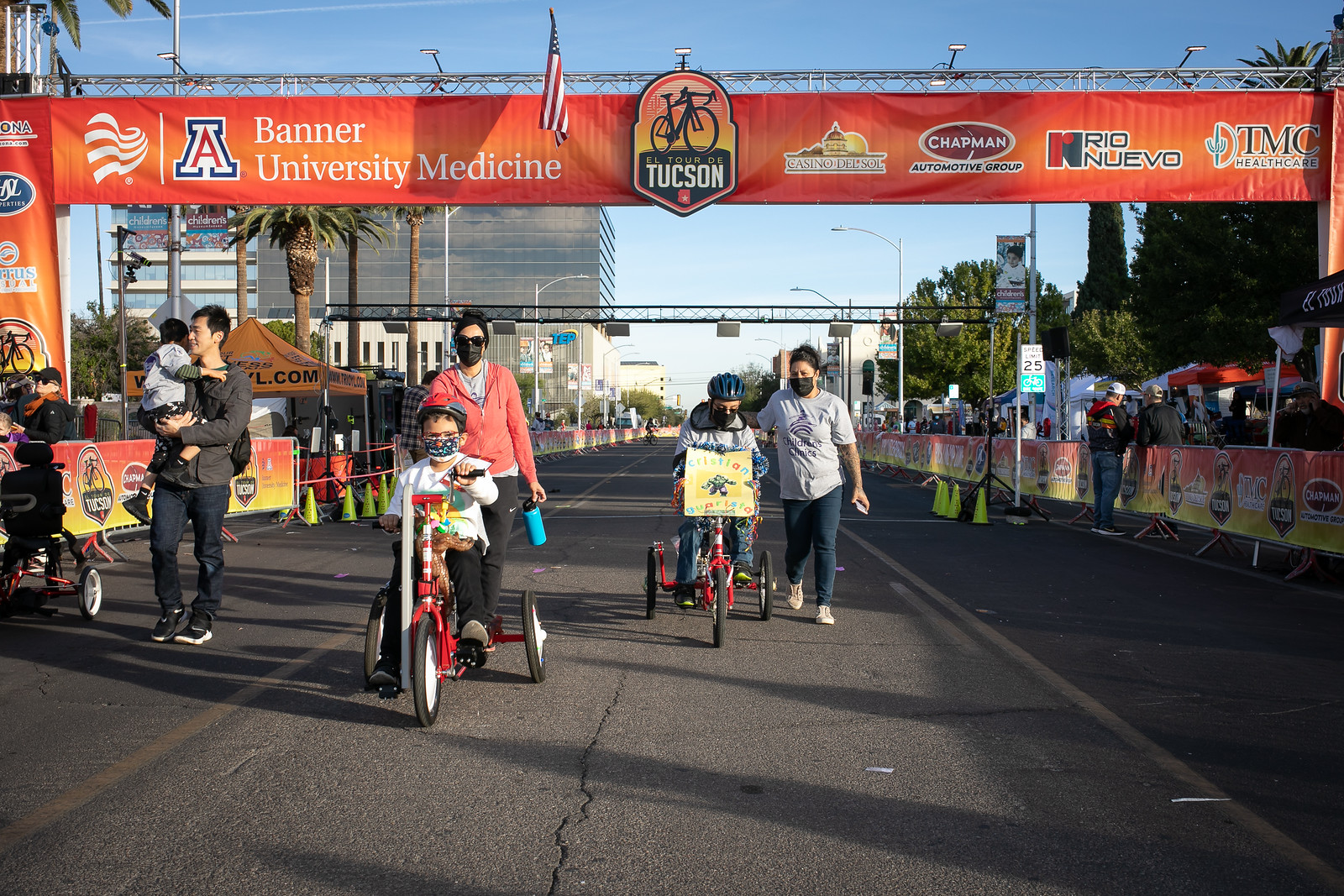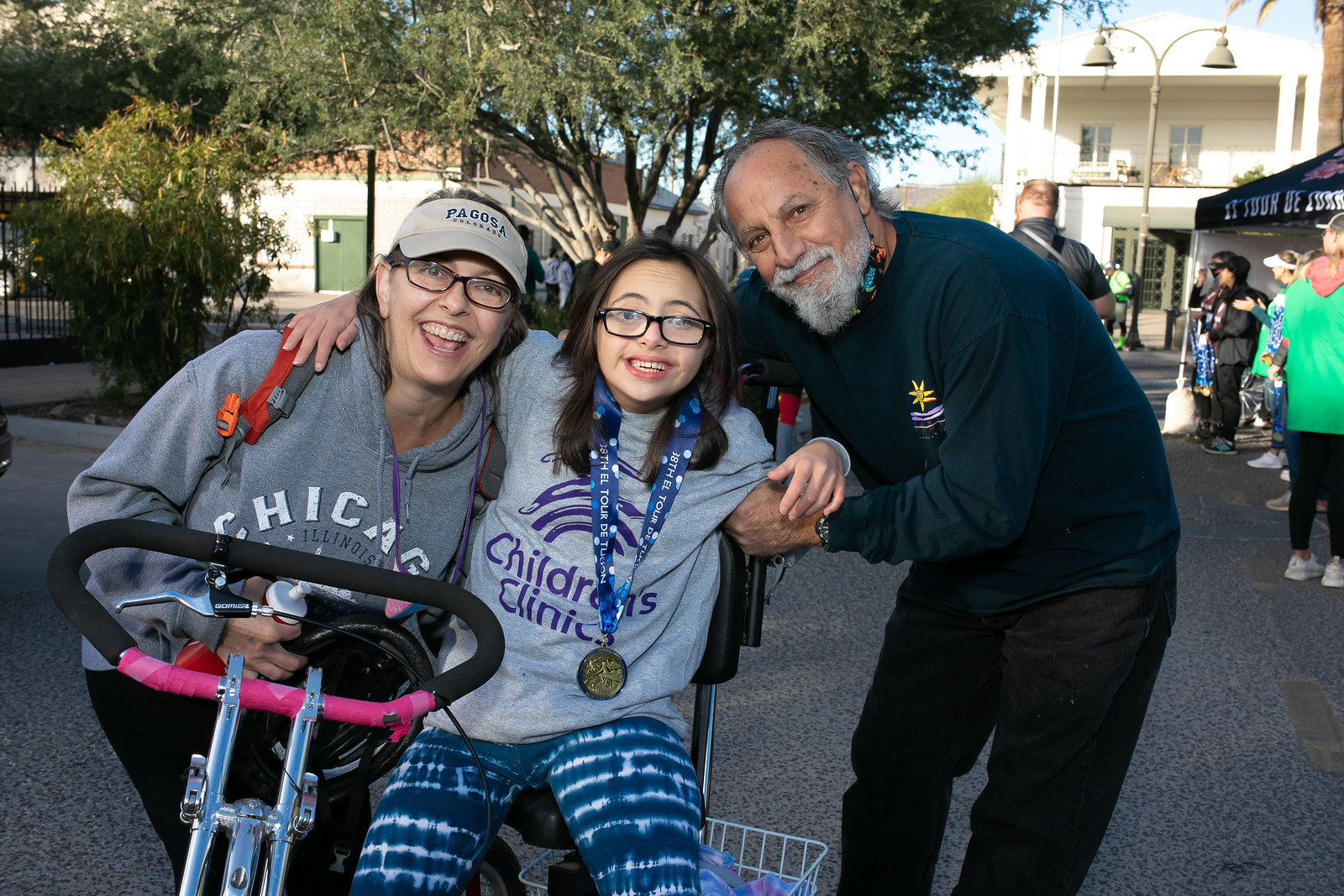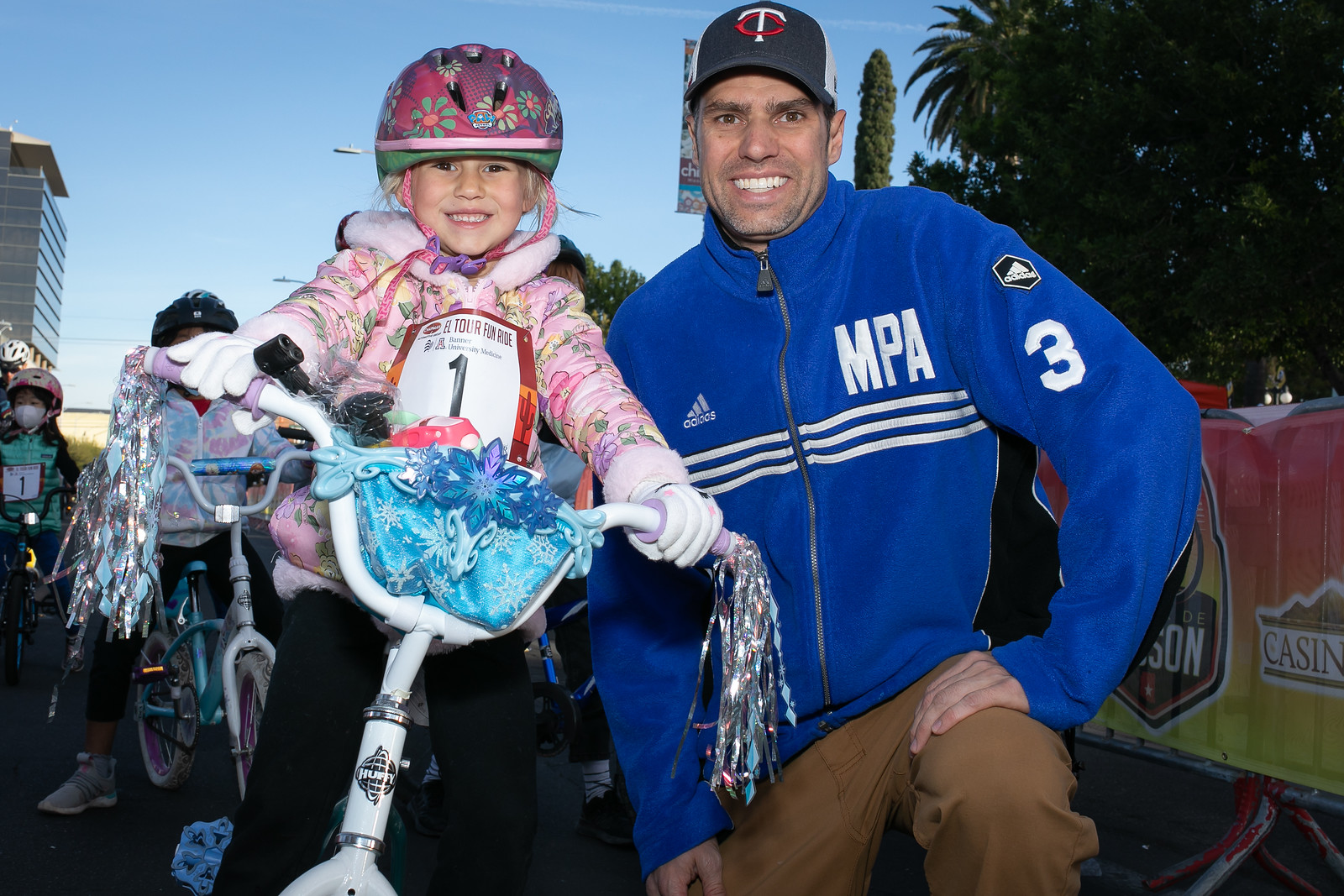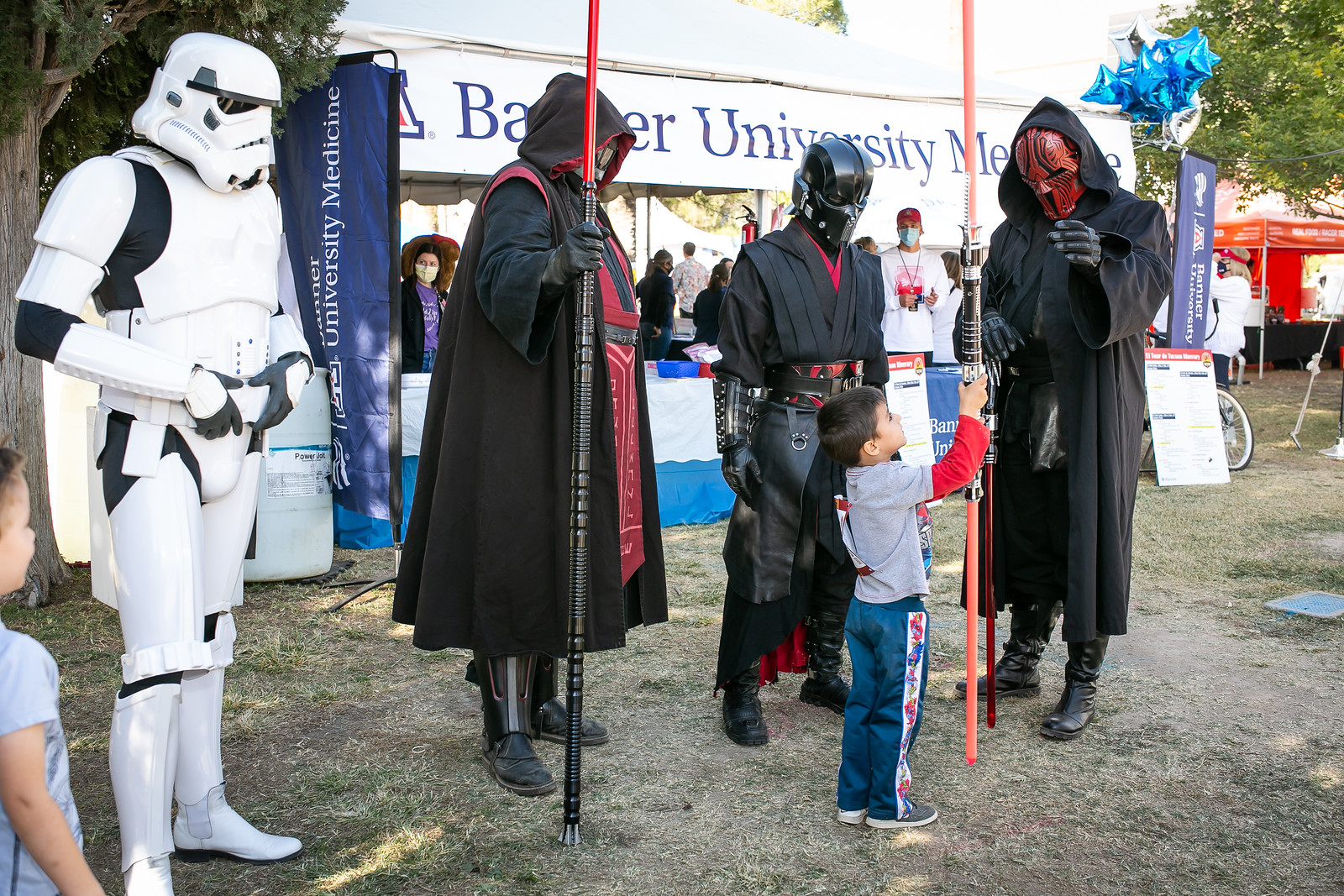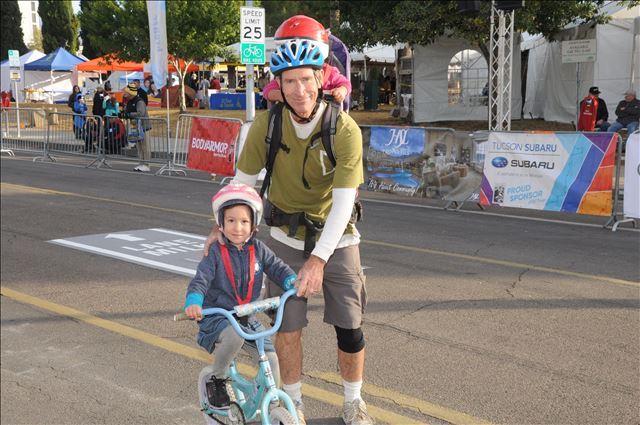 Photos by Kathleen Dreier Photography