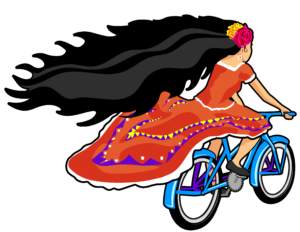 Women's Cycling Meet-up!
If 2023 is your Year to Start or Rediscover your Cycling self…
Join us for the first FREE Women's Cycling Meet-up
Hosted by El Tour de Tucson
Saturday, February 25, 2023 (9am-Noon)
Steam Pump Ranch in Oro Valley, Arizona
Schedule – Saturday, February 25th:
9:00am
Coffee, Snacks & Socializing
Basic Bike Checks (get your bike checked for safer riding)
10:00am
Conversations about Bike Experiences
Your Goals
Finding the Right Bicycle
Find & Connect with Others
Transitioning from Indoor Riding
Safest Bike Routes and Habits
Proper Gear & Clothing
Events
Maintaining the Bicycle
10:30am-Noon
Small Group Rides
(All skill levels 10 miles to 25 miles)
Noon
Post Ride Social at Hoppy Vine (Oro Valley Marketplace)
(Less than 2 miles away – Indoor/Outdoor Casual)
WHAT PEOPLE ARE SAYING
TOUR DE TUCSON is checked off my bucket list!!!! What a great experience and I placed in the top 800!!! It's not about winning it, it's about finishing it!
Tucson is an incredible city and beautiful location for a large cycling event. El Tour brings together cyclists from all over the world and promotes cycling, personal fitness, and community engagement.
El Tour de Tucson 2019! I think this is becoming an annual family tradition. So much fun!
Amazing -We were able to raise community awareness, serve our charity and have our multi-generational family get addicted to a new sport- cycling!!
El Tour is a fantastic experience and celebration of Tucson's cycling community.
Loved the ride. This is the 18th time I've done the ride and hope it comes back next year bigger and better.
@GabbyGiffords and I had a great time riding in El Tour de Tucson. I can't think of a better representation of Tucson than thousands of people coming together outdoors to help raise money for the causes they care about.