A Decade of Support: Rotary International's John Hewko Rides to Raise Funds for Polio Eradication
This year, when I participate in El Tour de Tucson for the 10th time, I will feel like I'm racing alongside so many others moving as fast as possible to rid the world of a destructive virus.
Through the years of being a nonprofit partner with El Tour, Rotary has raised more than $56 million for polio eradication. I ride those 102 miles with joy, knowing that I'm helping to advance Rotary's signature project over the past three-plus decades, to which we've contributed more than $2.6 billion to date. The funds we raise are matched 2-to-1 by the Bill & Melinda Gates Foundation, one of our partners in the Global Polio Eradication Initiative (GPEI).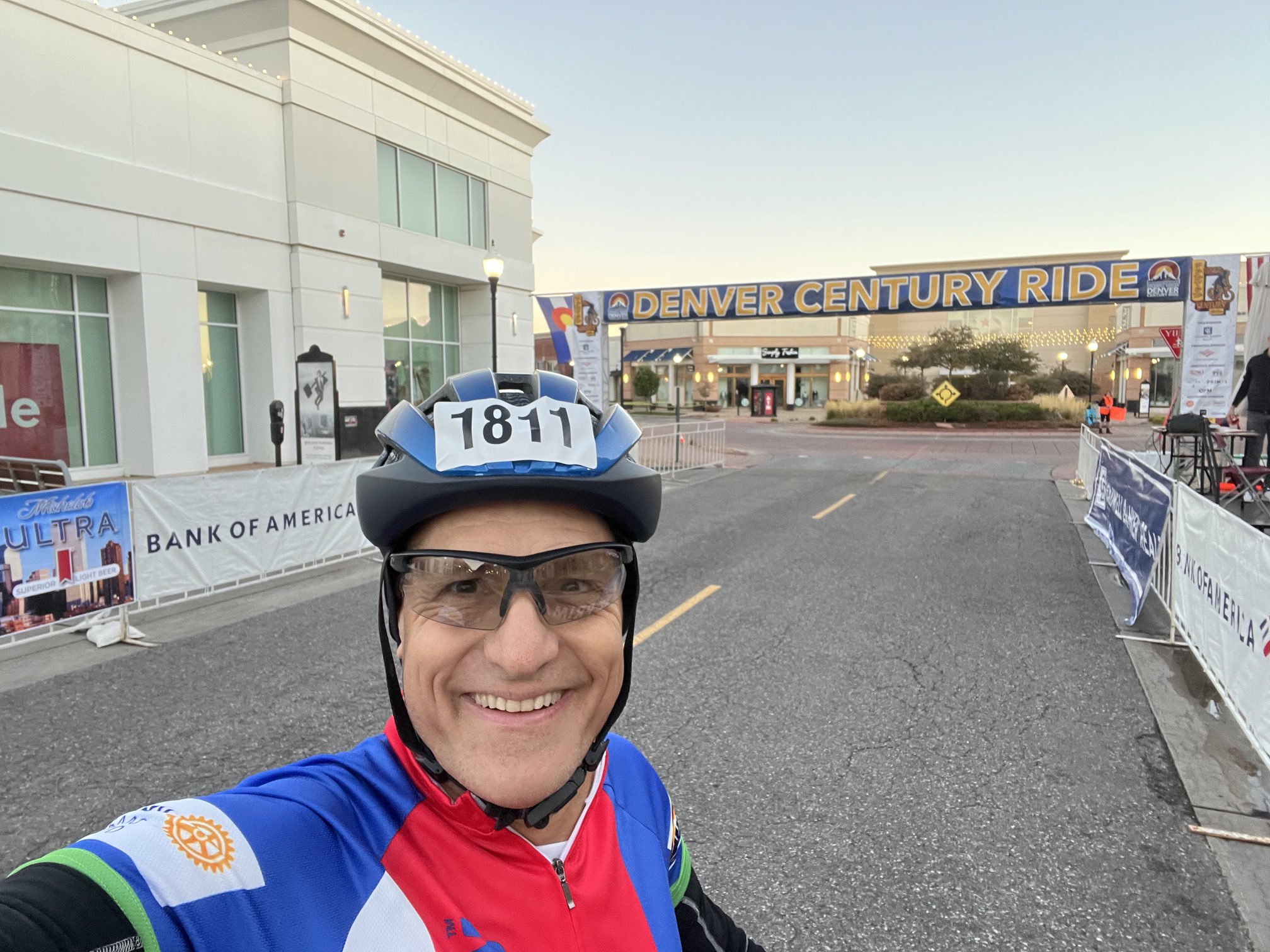 While the recent news of polio transmissions in Israel, the United Kingdom, and New York State underscores that polio anywhere is a threat everywhere, it also highlights the importance of vaccination as the only form of protection against polio and other vaccine-preventable diseases—and emphasizes the work that needs to be done in our communities to encourage the uptake of vaccines. The most crucial issue is the overwhelming public health need to eradicate polio as quickly as possible globally. The good news is that thousands of people like us are working worldwide to vaccinate more children and close the books on polio forever.
The recent news about polio conceals some astonishing positive polio news—namely that Rotary and its GPEI partners have made incredible progress against polio and reduced cases by 99.9% since 1988. Only Pakistan and Afghanistan remain wild-polio endemic, and in August 2020, the World Health Organization's African region was certified as wild poliovirus-free. Now, over 90% of the world's population is free of the wild poliovirus, and we have an unprecedented opportunity to stop wild poliovirus transmission.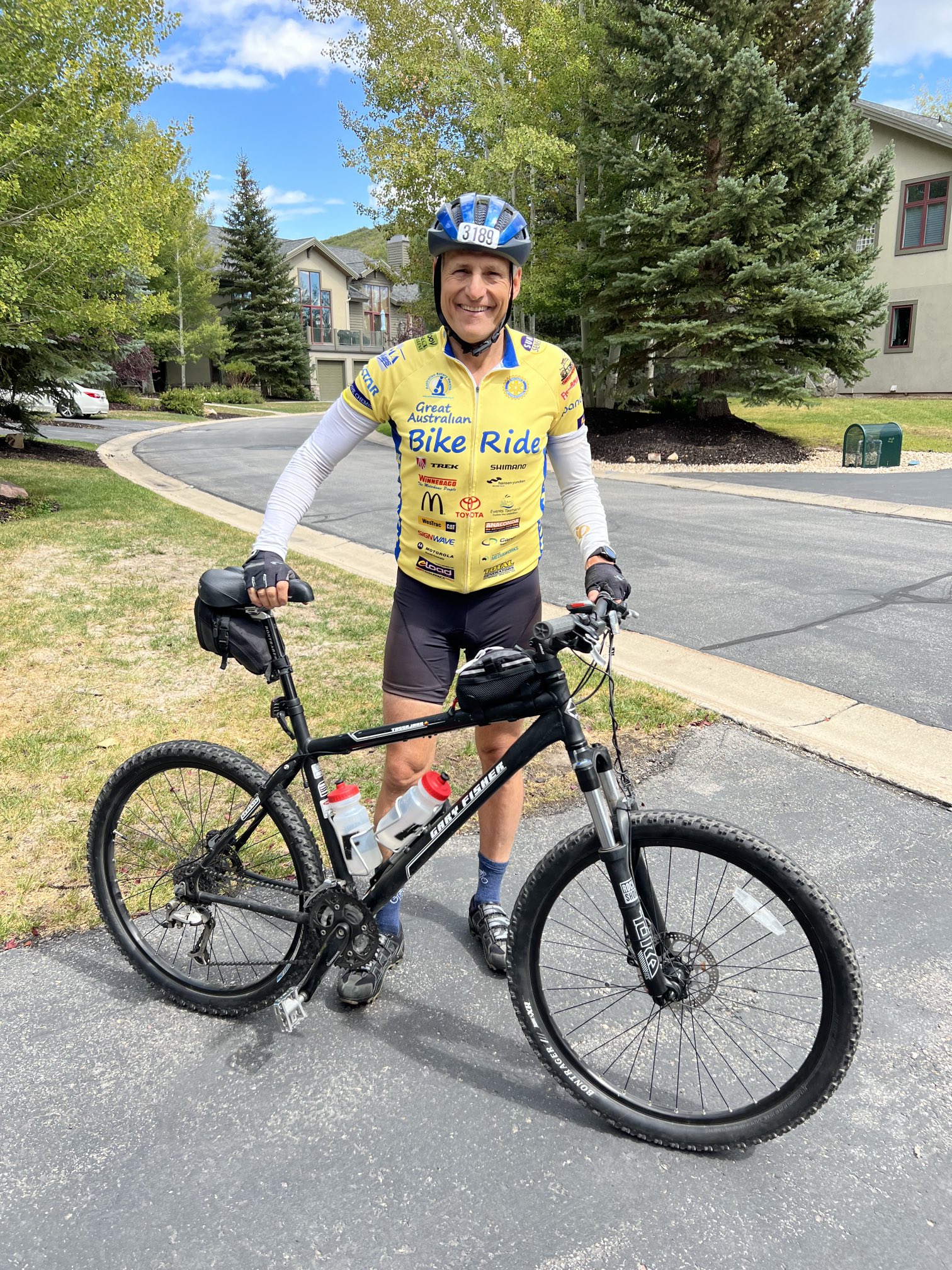 To that end, just as Rotary recently pledged an additional $150 million to support polio eradication, with every mile completed, I'm proud to do my part to personally raise funds in support of preventing the suffering of children worldwide from this vaccine-preventable disease. In that vein, Rotary and its GPEI partners, governments, and donors must continue to fund the GPEI's $4.8 billion 2022-26 eradication strategy to address the remaining barriers to polio eradication.
When I ride in support of polio vaccination, I am also taking a stand for vaccines in general. Vaccines have helped mitigate the COVID-19 pandemic, just as they helped eliminate endemic smallpox. Globally, childhood immunization prevents four million deaths every year and is undoubtedly one of the most cost-effective public health interventions, considering the suffering in terms of lives lost and livelihoods destroyed.
Ending polio will be an important milestone for public health worldwide.  It will be only the second disease ever to be eradicated, after smallpox, and achieving a polio-free world will demonstrate that the effort to end one disease can have lasting health benefits wherever we leave more robust public health infrastructures behind.
I hope you will join me in support of eradicating polio and taking a strong stand for the health and safety of everyone worldwide by visiting endpolio.org to learn more.