Banner Health accepting donations of medical supplies/personal protection equipment
Perimeter Bicycling and El Tour are here to help our many nonprofits now and always, and specifically during this COVID-19 pandemic.
Banner Health is accepting donations of medical supplies and personal protective equipment.
Donations are being accepted at the Banner Home Health Office at 575 E. River Road on weekdays from 10 a.m. to 2 p.m.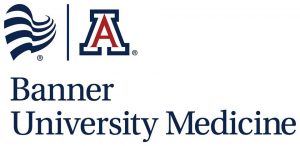 "Amid this unprecedented time in our history, it has been incredible to witness the generosity of our community members who want to give back," said Andy Kramer Petersen, president and chief executive officer of the Banner Health Foundation.
"We continue to be inspired by the many people, groups and companies offering to help, even while caring for their own families in these rapidly shifting times."
The supplies must be in an unopened, sealed box or container:
Masks (N95 and surgical/procedural).
Disinfecting wipes.
Alcohol-based cleaning wipes.
Non-sterile gloves.
Protective face shields or goggles that can be worn over glasses.
Isolation or surgical gowns.
Shoe covers.
Non-perfumed hand sanitizer appropriate for use in a clinical setting, with greater than 60% ethanol alcohol or 70% isopropanol (no gels containing glitter).
Paper towels.
Liquid hand soap.
Homemade masks for optional social-comfort use by Banner's health-care workers. (These masks cannot be worn by providers who are directly caring for COVID-19 patients, nor those in any procedure rooms or isolation areas.)
Donated supplies will be sent to Banner Health's state hospitals and medical centers. Banner Health Foundation is requesting these donations from businesses or community members who have supplies they do not currently need. The foundation is not asking people to purchase these supplies for donation.
When dropping off donations and to keep volunteers and donors safe, officials ask that the items be packed in the vehicle's trunk and drivers need to pull into the donation line.
Drivers need to leave the vehicle's windows up and must remain in their vehicle. After the trunk is popped open, a volunteer will unload the items.
Persons at the site are advised to practice social distancing by keeping at least 6 feet apart. Anyone experiencing flu-like symptoms, cough or fever are not to come to the donation site.
Monetary donations can be made online at give.bannerhealth.com/coronavirus