Chris Gray looking to ramp up Ronald McDonald House Bike Team
Chris Gray is looking forward to the 2022 El Tour de Tucson. It'll be his ninth or 10th since he moved to Tucson in 2008.
"It's a good race," he said.
This one will have a different meaning, given he's now a board member of one of El Tour's non-profit partners, Ronald McDonald House Charities of Southern Arizona.
He's now in charge of rallying the troops – as it were – to make their ride a good, productive one.
The McDonald House team will now have new kits and a bevy of new sponsors. Bicycle Ranch has come on board as one.
"I'm a proud board member of the house and it's a great place for the kids," he said. "It's free lodging when you're in a crunch and you have a sick kid … What we do is for the kids. How awful is it for you to have a sick kid with cancer or something and we make it where you don't have to worry where you're going to stay in Tucson for weeks or months. It's a peace of mind."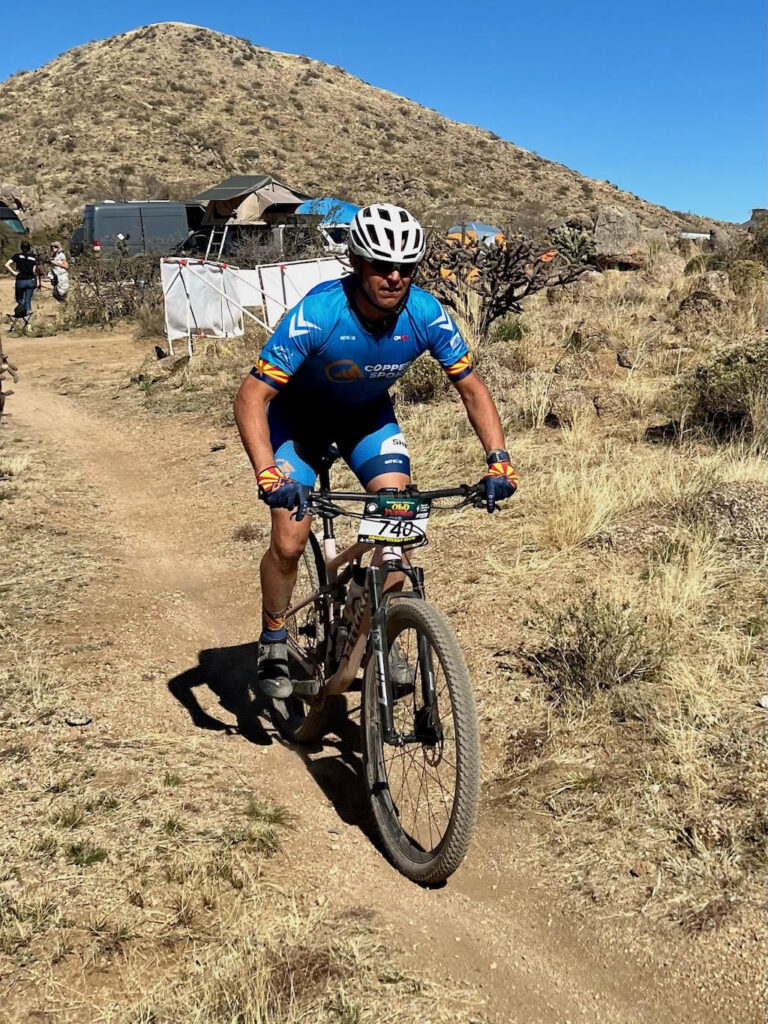 They're also looking for more riders, as many as 30, if possible. Riders are being given a new kit to ride for the team.
"I've designed the kit to be a lot cooler than last year's," he said. "This is more professional and cool-looking."
And if the rider raises $1,000 for the Ronald McDonald House, they get a ticket to attend the house party.
Gray said the biggest goal is to get 30-50 cyclists to come on board. Over the last two years, the cycling team has raised $35,000 for the House The goal this year is $40,000-$50,000.
"Chris Gray has been the biggest advocate for Ronald McDonald House Charities, and his passion, drive, and knowledge about the cycling community has been indispensable," said Scott Matlick, Director of Business Development for Ronald McDonald House. "Just as he's taken his own riding prowess to the next level, he's helping Team RMHC take our next step by building a bigger and more active team who knows that they are making a real difference in the lives of real families, right here in Southern Arizona."
McDonald's is near and dear to his heart, as well as his family's. They moved from Kansas City to Tucson after selling their franchises there to own some in Tucson.
He became the cyclist he is today after arriving to Tucson in 2008 after moving in from Kansas City.
"I love it," he said of cycling. "We ride five days a week."
He said he "got into road cycling because that's what you see (in Tucson) and a buddy took me mountain biking so now a ride a lot more mountain biking than road biking."
He's hired a coach and has become one of the better cyclists in the state when it comes to mountain bike cycling. He was named Mountain Bike Association of Arizona after a great year, winning a six-race series.
"I've been riding pretty strong (recently)," he said.
See you in November.
For more information on RMHC visit: rmhctucson.org.