El Tour to debut new official beer – Dragoon PILS – on Wednesday at Dragoon Brewery
El Tour de Tucson season is here so that means two things: Cycling and beer.
El Tour officials have team up with Dragoon Brewing Company to debut its official beer and can for the 40th El Tour de Tucson.
It's Dragoon PILS, and it'll be in your nearby grocery stores beginning this week.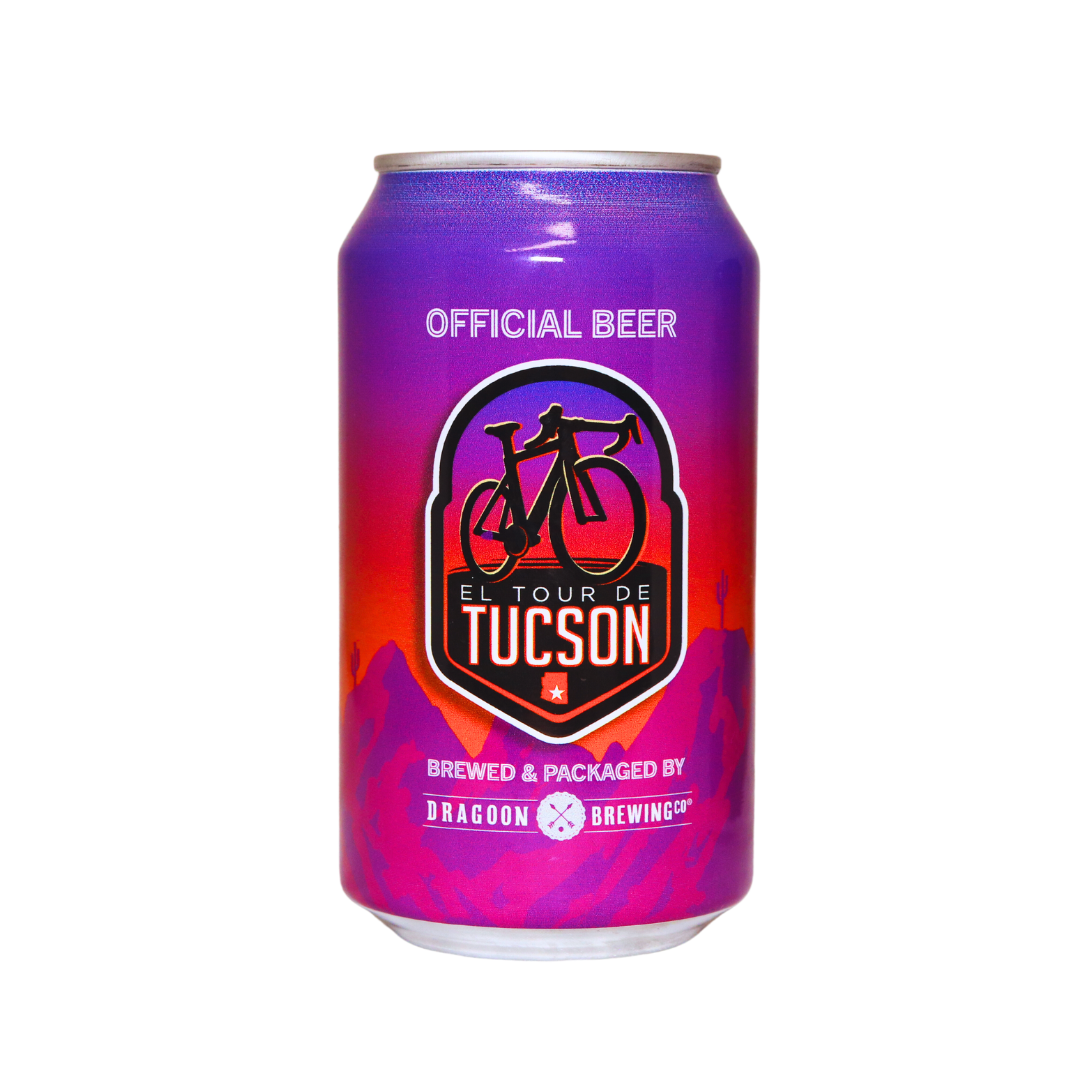 It's an American-style pilsner and it just won best in show at the Arizona craft beer awards, which means it was the highest rated beer entered from Arizona.
"It's an easy-drinking beer," he said.
It's an El Tour-inspired design with a purple and orange background with the help of Dragoon.
"We can't wait to see the cans in Tucson-area stores and at Dragoon Brewing," said TJ Juskiewicz, El Tour's executive director. "This is our second beer at El Tour and we feel we have another hit with it. Our of-age riders should enjoy the smooth tasting beer now and on ride day."
Dragoon Brewing has been involved with El Tour events before, participating earlier this year in El Tour de Zona and other cycling events in Southern Arizona.
Dragoon Brewing general manager Tristan White called the partnership a "no brainer."
"We're glad to be part of El Tour," he said. "It's going to be, by far, the largest event we've ever been a part of. It's exciting. It's a great event and a great opportunity for us."
More than 9,000 cyclists are expected to participate in the 40th El Tour, a ride that was named the United States' top road cycling event by USA Today.
Dragoon Brewing Company is known more for IPAs but "with this being a cycling event, it made sense to do something more approachable," said Deanna Sherman, Dragoon's marketing and events director. "It's something for you when you jump off your bike and are thirsty."
El Tour officials will highlight the beer on Wednesday at 5:30 p.m. at Dragoon Brewing Company as part of Festival & Events of Southern Arizona. The event goes to 7 p.m. Location is 1859 W. Grant Road, Number 111.