San Miguel's Sister Mary Ann Spanjers excited to be part of El Tour once again
For Sister Mary Ann Spanjers, bicycling is a way of life. It's in her blood. It's in her past and in her future.
And, well, so is El Tour de Tucson later next month.
"El Tour de Tucson is an event that brings people from all over the world together," she said. "I am excited to again be part of this day. It is a way to show how to share in the goodness of humanity. I pray that it will continue to inspire people to be their best selves for the good of others. This is the only way to dissipate the war and violence in our world."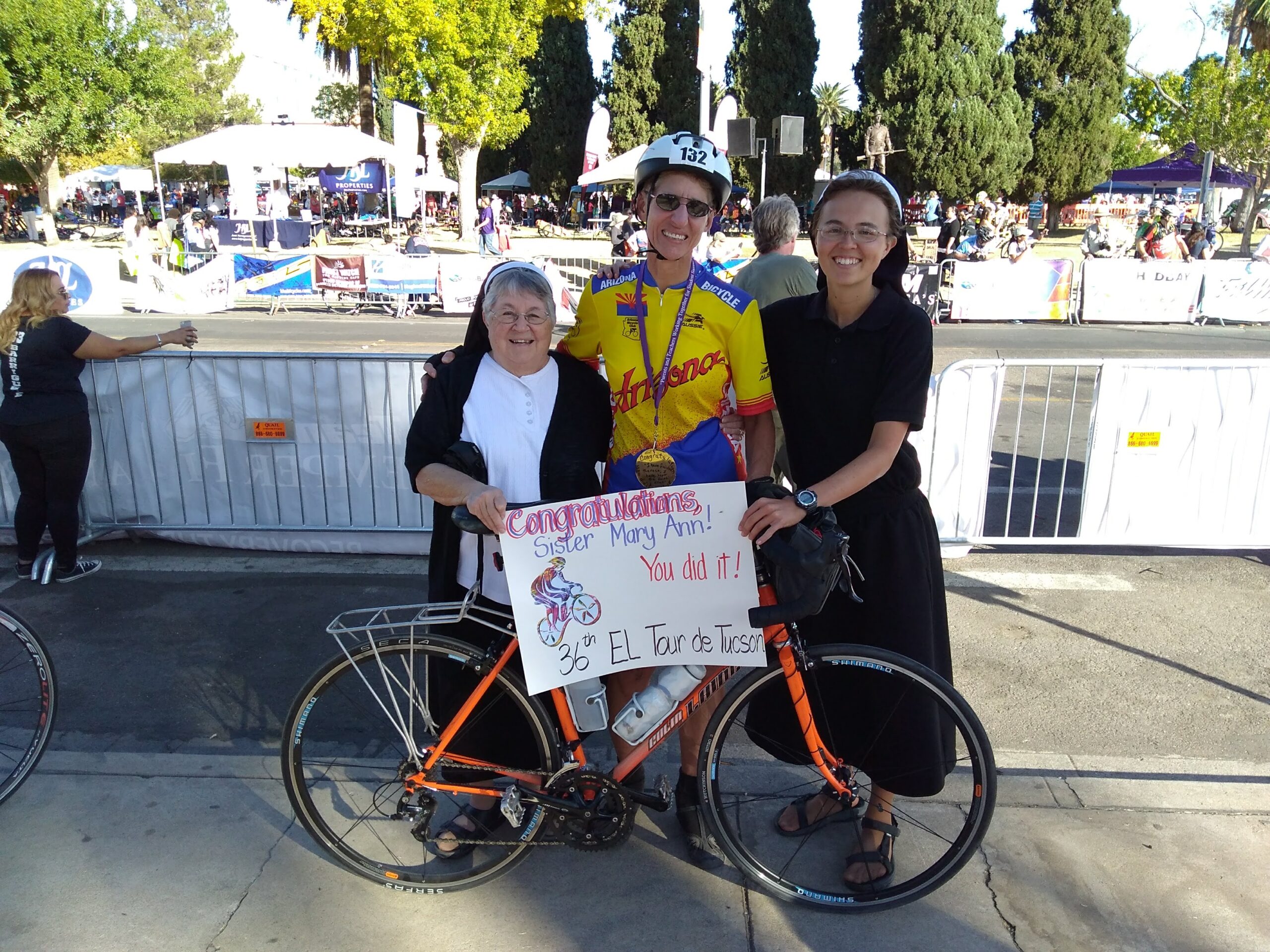 She'll do her part by riding in the 62-mile event or the 32-mile event, it all depends on how far her fitness has come since getting sponsored for the ride. She also knows what she's up against, given she's ridden El Tour before.
There was a time just a couple of months ago she didn't think she'd be able to get ready, given the constant heat this summer. It had limited her training.
But, well, things changed. And, now she's back, ready and willing to give it a go to represent San Miguel High School, where she is the theology department chair.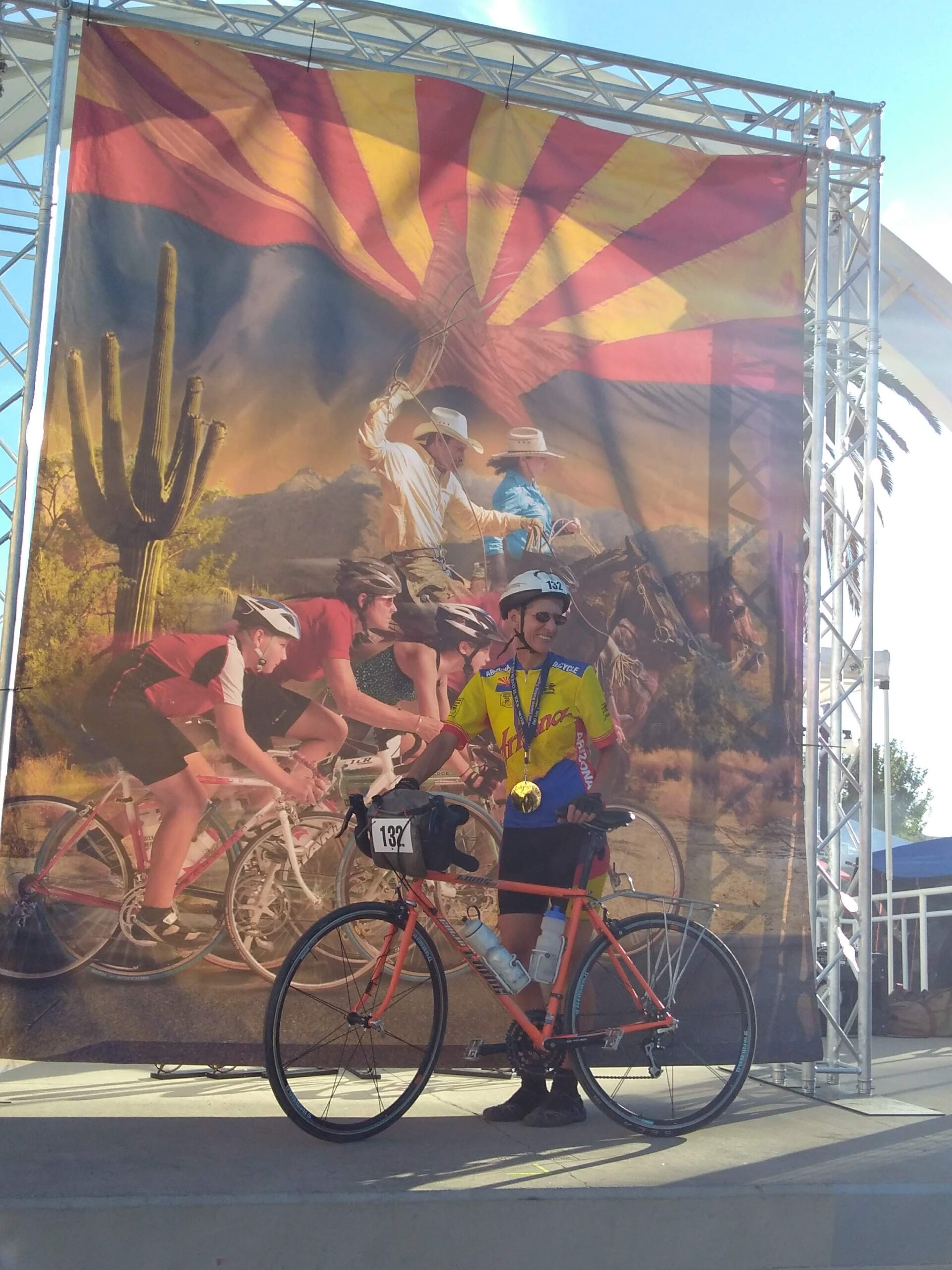 Literally, doing one for the team. In fact, she often talks about her cycling exploits and her love for it with her students.
"I think they enjoy knowing that I like to get out into nature and exercise like many of them do," she said. "I enjoy the beauty of the desert and the mountains when I ride. I also enjoy seeing a variety of creatures along the way, from roadrunners to little ground squirrels, to rabbits, to coyotes to a variety of birds."
Cycling is cathartic. As she rides, she said, she has a "mantra, prayer or song verse in my mind and heart."
"I never listen to music," she said. "I prefer to feel the wind and sun and to have a heightened awareness of life around me. It is a freeing experience and a tiring one, I always feel better after a bicycle ride."
Again, it's in her blood. Her mom, her inspiration, was a cyclist for nearly all "90 years of life," said Sister Mary Ann, whose congregation is the Franciscan Sisters of Christian Charity.
"My Dutch mom said, 'bicyclers are the best kind of people.' I agree with her. I find that riding in the beauty of God's creation with others is healthy, wholesome, healing. It helps us connect with ourselves, others and God. Riding for others in need is a blessing and spreads goodness in so many ways. It brings me life, energy and spreads peace which is so desperately needed in our world right now."
And healing is important. Crucial, in fact. She too needed that healing after being diagnosed with cancer a few years ago. She rode in El Tour back then and raised money for cancer research, not only to help her cause but for others.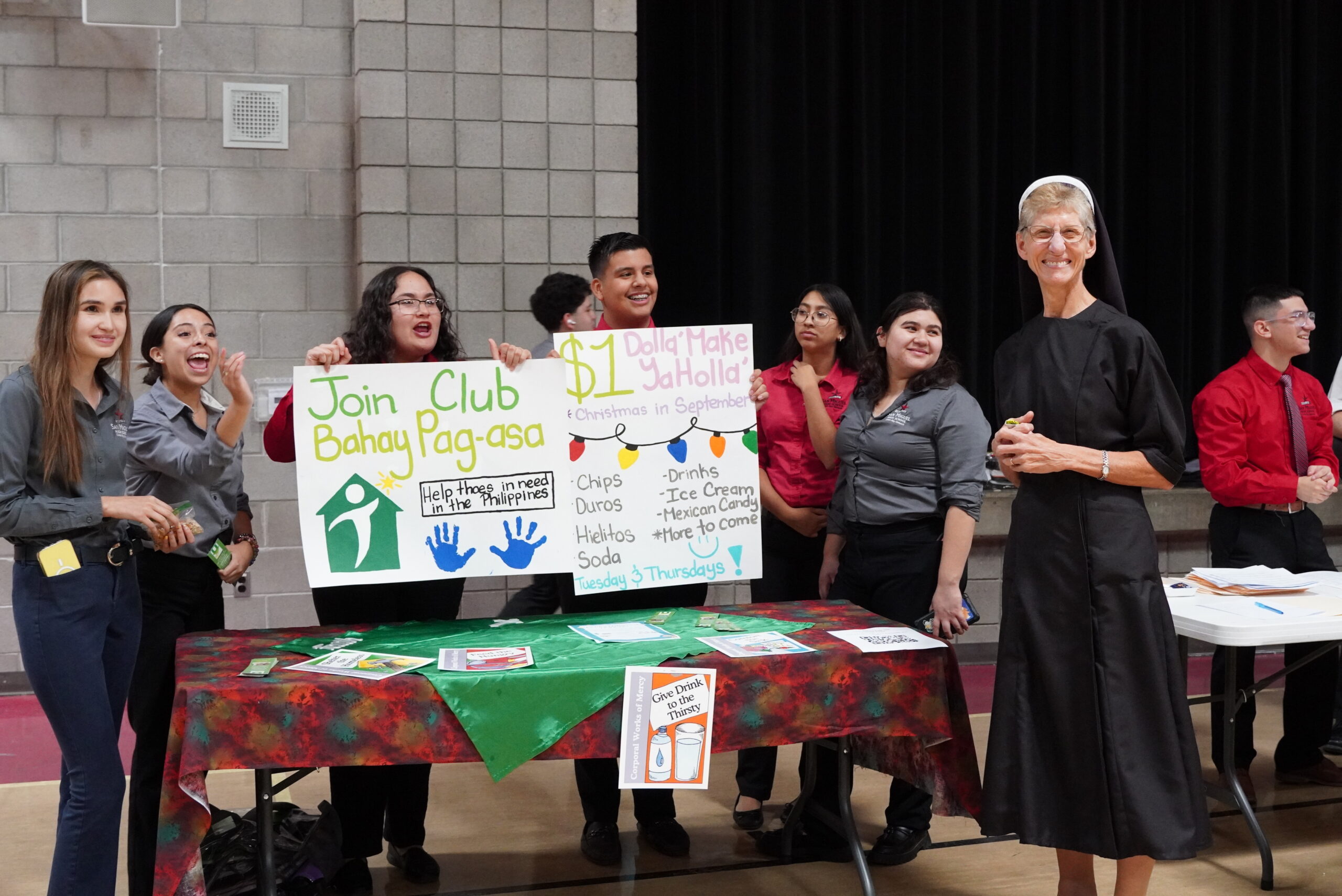 "I was diagnosed with cancer and had finished my treatments and my father died from cancer (too)," she said. "This was a way to do something positive and helped me heal."
San Miguel High is proud of you. San Miguel just recently became a non-profit partner of El Tour.
"Our goal this year is to partner with El Tour, gain some exposure to our wonderful school and what we offer, and maybe raise some funds along the way," said Ricky Dominguez,  Vice President of Advancement for San Miguel. "We are still looking for riders and are willing to work with any riders looking for a non-profit partner. We are also encouraging our students and community to participate in the 5K/Fun run. We for sure will have volunteers handing out medallions at the finish line this year; look out for us there!"