For Long Realty it's about the community, 'we're super proud of our hometown'
There's no better way to help your community by, well, helping your community. Long Realty in Sierra Vista did exactly that on Friday.
It had about 10 associates at the Benson Hospital El Tour de Zona's lone aid station, helping riders get through their 90-minute ride.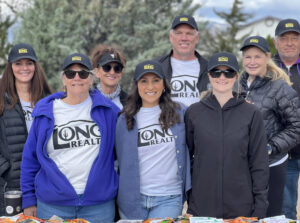 It's basketball season so we'll use a metaphor: Long Realty for the assist. Nearly 700 of them, given there were about that many cyclists on the road on Friday for Zona's first day.
"It was a great day," said Dion Ethell, who organized Long's participation in the event. "Awesome networking opportunities for us but more than anything it was a simply terrific opportunity to introduce some great visitors to our wonderful county."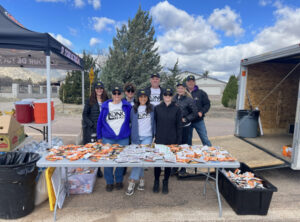 They took advantage of the potential. Of the nearly 700 cyclists, they came from 35 states, Canada and Mexico. They shook hands. Gave fruits, snacks, water and, of course, hospitality. They provided fuel for the body.
"We're super proud of our hometown and what it has to offer," he said. "Sierra Vista and Cochise County in general are two of Arizona's hidden gems. It's an All-American town, one great to live in, raise children in and retire to. Wonderful views, great weather and some of the best outdoor hiking and bird watching opportunities in Arizona."
Ethell said it was a great time to support the community and "give back."
"As local realtors, we like to support community engagement and promote other businesses and functions that bring positive impressions of our terrific area," he said.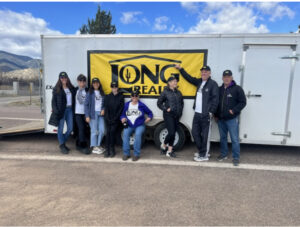 When they stopped at the aid station, Ethell said many of them had stories and "each were super interested in this community," he said. "They were shocked how beautiful it was and how incredibly affordable it is to become a homeowner in our community."
He knows what they were thinking. He too felt the same way. He was a retired Federal Law Enforcement executive, and "fell in love with the area" about 10 years ago.
"This has become our forever home, too," he said.