Cyclists will be greeted by a friendly face in Pastor Loreto in Bisbee
Close to 700 cyclists will be headed to Bisbee on Saturday for the second leg of the Benson El Tour de Zona. They'll no doubt run into Pastor Alberto Loreto of the First Baptist Church of Bisbee.
He'll have a prominent aid station for the cyclists, full of nourishment and goodies for the cyclists passing through his historic and eclectic town.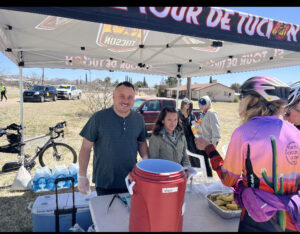 "When I first heard about the event from someone with El Tour I thought it was great," said Pastor Loreto. "I thought, 'we'd love to help with it.'
"We're always looking to help with our premises for the community."
El Tour administrators explained to him that it was in a perfect spot for cyclists to stop and look around and see the town.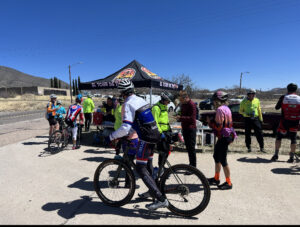 "I had no problem getting involved," he said.
He said he missed last year's event – this is the second year of it – but knows cyclists love the area. Now, he's part of it.
He and his family – daughters – will be helping.
"It's a great opportunity to get more involved," he said. "Then I found out there are other opportunities for us to get our name out there to fund raise.'
Pastor Alberto isn't a cyclist, but he'll have plenty going through on Saturday.
"We're looking forward to it," he said.
He'll be right off the highway so he'll be easy to see. Like he said, he can't wait to see everyone.