LeBaron & Carroll: Helping El Tour and so many others in 'Making a Difference'
LeBaron & Carroll is all about "Making a Difference."
It will for this year's 30th El Tour de Mesa.
LeBaron & Carroll will sponsor El Tour's important step & repeat photo op area, a popular spot for our cyclists to capture their proud moments after a good ride.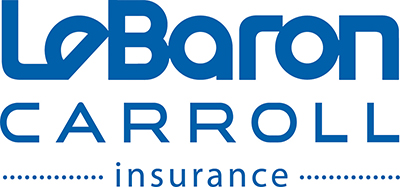 "We're glad to be part of it," said Dan Speakman, creative director for LeBaron & Carroll Insurance.
We are glad to have you, especially to be part of an event where more than 1,100 cyclists descend on Mesa on Saturday morning for one of the best cycling events in the state. El Tour de Mesa has provided three decades of riding in central Arizona on one of the more scenic routes. The ride will cover 45 miles in and around Mesa.
LeBaron & Carroll will have six cyclists in the event, as well.
"They're looking forward to it," said Speakman. "We also have an insurance company that's partnering with us and they're sending a few cyclists as well. So yes, we have a good group that's looking forward to being part of the event."
In fact, LeBaron & Carroll is part of many events when and where they find non-profits in need. LeBaron & Carroll has been around more than 60 years and, in that time, has helped its community flourish.
"We pride ourselves on the amount of community involvement that all of our employees have," Speakman said. "It's not just a corporate thing, but all of our employees really buy into getting their boots on the ground and serving."
And that includes on a bike.
Speakman said the company has "a pretty strong presence in being involved in nonprofits where every single month we select a different nonprofit that we go volunteer with and contribute funds to. We've been doing that for a long time."
The business itself is a Valley insurance brokerage that primarily does commercial insurance, but also doe home, auto. life benefits and more.
Here are just a few nonprofits LeBaron & Carroll help:
Midwest Food Bank
National Restorations
Scottsdale Community Partners
AZ Burn Foundation
Great Spirit Animal Sanctuary
AZ Hugs for the Houseless
Bucket List Foundation
Extended Hands Food Bank
MVP Foundation
St. Vincent de Paul – Mesa
El Tour is now one. The plan was to be part of the ride two years ago, but the pandemic hit so the ride was postponed for two years. Now, it's back and this will be the first year LeBaron & Carroll will be part of it.