Let's Ride Camp set for Nov. 19 at El Tour will have some heavy hitters in the cycling world
When we say it's all about the kids, we mean it's all about the kids when it comes to the Let's Ride Camp. We're excited about it, given we'll have former Olympians and some cycling experts here to help with the program.
"Let's Ride" is USA Cycling's grass roots youth initiative to get more kids on bikes. Let's Ride is a basic bicycle skills and safety course to introduce elementary school-aged kids to riding bikes and actively promote healthy lifestyle and sport. Let's Ride is fun and free to all participants.

It's growing bigtime – given it's been a hit in various locations, including Los Angeles where Rahsaan Bahati took part.
He and Team TWENTY24 – along with Olympian Mari Holden and Let's Ride director – will be part of the group instructing the kids on Nov. 19 from noon to 3 p.m.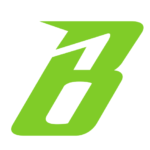 "Having the opportunity to participate and help inspire the children from the Tucson area through the Let's Ride Camps are very motivating and rewarding," said Bahati, a frequent participant of El Tour and Founder-President of Bahati Racing. "When you think about ways to engage and motivate the youth, I often think about what resonates most. I think my story of coming from Compton, California and using cycling as a tool to rise above my circumstances will resonate with them."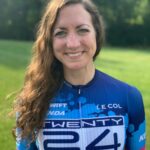 He's there to inspire and to help the kids know the proper way to ride a bike. As are the cyclists from TWENTY24, a team of riders from all over the country who are now gearing for the 2024 Olympic Games.
"So many people have talked about how incredible the city of Tucson is for riding," said cyclist Paige Peters. "Many cyclists winter train there or have camps there specially for this reason. So, I am excited that my first trip to Tucson is for El Tour de Tucson. This is one of the largest cycling events so I am most excited to be surrounded by thousands of other cyclists; what a sight that will be in the city! I think there is something special when you have that many people gathered in a city with a common goal – ride bikes, have fun and raise money for charities. This is their 38th year putting on the event, so I know it will be a well-oiled machine and I am looking forward to joining in on the fun."
The Let's Ride program wouldn't be possible without the help of many organizations throughout the cycling world, including locally here in Tucson.
Pace Ranch, which conducts some world class cycling camps here in Tucson, provides financial support for the Let's Ride Program. Every camper for any camp donates minimum of $1,000 to Let's Ride or Team TWENTY24 Junior program.
To find out more about USA Cycling's Let's Ride Program here: Let's Ride Camps | USA Cycling
And to read more Let's Ride in El Tour click the story below!
'Let's Ride' program set to be at El Tour Nov. 20; get the kids ready for a fun day on a bike