Thanks Pima County REACH Program – El Tour Coloring Contest is a Colorful Success
El Tour de Tucson is just around the corner and the staff is excited to get it started. We're busy and the next big task will be judging the children's coloring contest. We received hundreds of entries. Thank you! Thank you!
The kids were creative and colorful with their imaginations. It'll tough for the staff to pick the best ones. Winners will be notified the week of the ride in two weeks.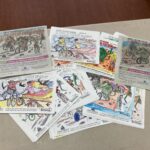 And we are thankful to Pima County's REACH Program. Pima County has been very good to El Tour through the years. This year is no different.
"Pima County's REACH (Racial and Ethnic Approaches to Community Health, rtl_bw) Program implements several strategies aimed to improve health, prevent chronic diseases, and reduce health disparities among racial and ethnic populations with high risk and economic burden," said Lee Itule-Klasen, REACH program manager. "Areas of focus for strategies include tobacco control, community clinical linkages, and increasing opportunities for physical activity, especially among our Latinx/Hispanic Americans, and American Indians."
This year may have been the most entries El Tour has ever received. And they came from all over Southern Arizona thanks to the Arizona Daily Star and Bear Essential News and, of course, REACH.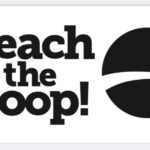 "This year we have partnered to promote the El Tour REACH Coloring Contest with various community partners, including the Tribal Images Youth Council, Pima County Superintendent's Office, youth, families and more," Itule-Klasen said. "The REACH Team works to highlight the benefits of physical activity and strives to equitably promote opportunities for people to stay active and manage or reduce the onset of chronic conditions.
"The El Tour REACH Coloring Contest is a fun and interactive pathway to deliver this very important message, and we are excited to have established and continue collaboration in health with our El Tour de Tucson partners."