Nov. 20, 2021: It's a Big Date for Edwin Martin and El Tour
Edwin Martin can't wait for Nov. 20, 2021. Well, we can't either given it's the date set for the Banner – University Medicine 38th El Tour de Tucson.
Actually, he's looking forward to the event too … and that's why the date is so special.
He will be celebrating – or as he puts it "surviving a horrific crash" – in El Tour to commemorate the day his life changed because of the carelessness of a drunk driver. He was hit when he was 14 years old while he was a passenger in a car with his family. He suffered a traumatic brain injury that resulted in his left side of his body being handicapped.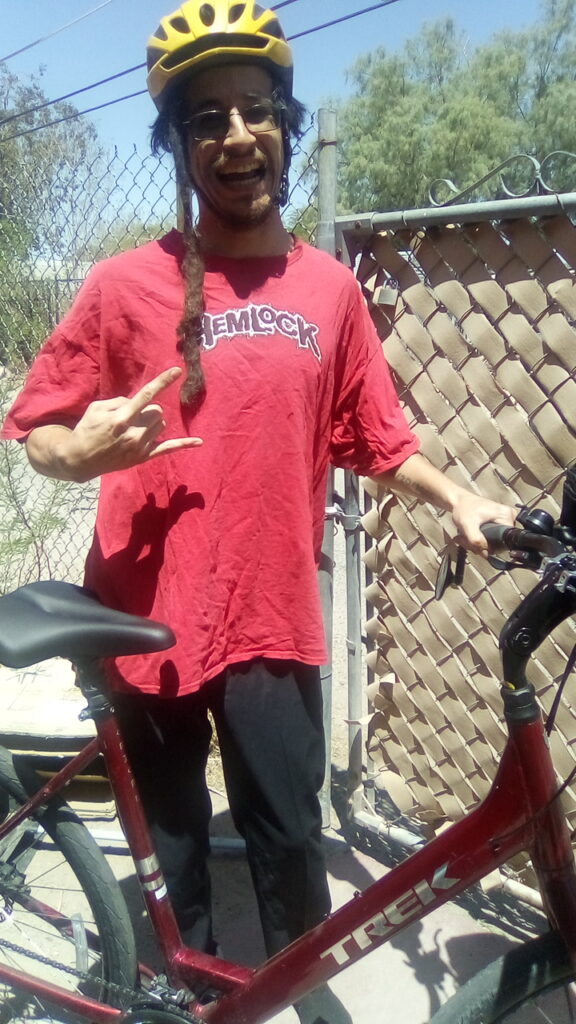 He had three years of physical therapy, occupational therapy and speech therapy. "At this point, I'm capable of doing anything and everything," he said, referring to the long road of rehab to get here. "I'm just physically slower and weaker on half of my body …
"All things considered I'm doing especially well."
Thus, his tribute to being 34, well and alive. Each year, his friends and family celebrate on the date. This year, it lands on El Tour.
"We're celebrating that I (didn't die)," he said. "It's more accurate to word it like that."
Since recovering – and in high school – Edwin found a love for bicycling. He rides around the city getting in the exercise.
"I also own a unicycle, but I can't ride that yet," he said, laughing. "One day it'll be a lot of fun to be able to ride one of those. Not sure it'll ever happen."
In the meantime, he'll be preparing for El Tour by continuing to ride 100 miles a week. In El Tour, he'll be riding alongside his daughter, Dakota, on Nov. 20. His uncle, Tio Tony, will be there on a bike, too.
"I've always wanted to ride in El Tour," he said, "but I never had a good enough bike. But now I do."
And, of course, he's excited.
"Very stoked," he said. "El Tour is a great tour of the city. There are a lot of beautiful spots where (eventually) I want to shoot music videos of. The Tour will allow me to see spots I haven't seen yet."