Stiehl back in El Tour, Ready and Excited to Ride for American Liver Foundation
Lorraine Stiehl knows of what she speaks when she talks about El Tour.
She's been there and done that a few times. And, well, is going to do it all over again in November. It can't come soon enough.
She can't wait to ride and see the majestic mountains, cacti and the Sonoran Desert. After all, Tucson is a special place to Stiehl.
"I rode in my first cycling event in 2012 – El Tour (and) it was the most amazing experience," said Stiehl. "I rode 85 miles – on a hybrid bicycle. I'm proud I finished before dark! I was riding to benefit the Juvenile Diabetes Research Foundation (JDRF)."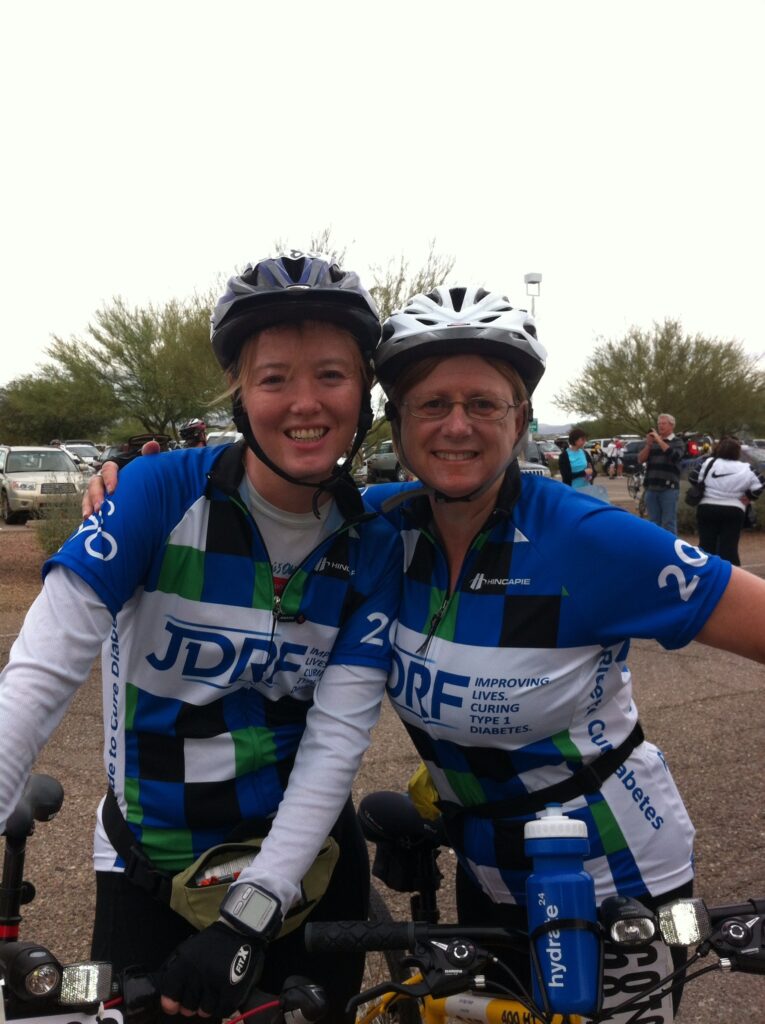 She's ridden in El Tour seven times and well is fascinated by the event. She'll now be riding for the American Liver Foundation after suggesting to the organization it's a great way to get your name out and, of course, fund raise. She's now the CEO of the American Liver Foundation.
She saw the benefits of the ride, realizing you don't have to be an every-day cyclist to benefit from the ride.
"I would not consider myself to be an elite cyclist," she said. "I enjoy cycling, but I love raising money for good causes even more. For multiple years, I was the top San Diego El Tour fundraiser for my cause, Type 1 diabetes. I won the green jacket (for raising the most money)!
"I was motivated to cycle in El Tour by watching two dedicated moms raising huge sums of money to support medical research to cure their children. Neither were athletes. When I saw how hard they were working – both through training and raising money, I realized that I could and should do it as well!"
So, here she is – riding training with the intent to bring some fellow American Liver Foundation supporters along with her. She does have some added motivation: her father-in-law passed away from liver cancer.
"We miss him," she said.
He will be on her mind when she rides this November. As all those affected with liver issues.
"Because we're coming off a difficult year of COVID, we're managing expectations," she said. "We are hoping that many people will join us, but we really don't know."
El Tour is happy to have her – and her team – getting ready for November.
"We are elated to have the American Liver Foundation as one of our commendable Nonprofit Partners," said Jessica Escobedo, El Tour's Event and Nonprofit Director. "We look forward to seeing Lorraine riding in El Tour again. We've missed her in Tucson, doing what she does very well – help raise money for her organization."
She's already signed up another cyclist and his hopeful to get a large team. She's taking on the challenge of making it happen given she's the CEO.
"With 100 million people living with liver disease – or at risk – I'm hoping many members of our community will join our effort," she said. "I'm also hoping many compassionate members of the nationwide community of cyclists will 'pedal up' and support us in this first-time event (for her foundation)."
For seven years, she's witnessed the power of El Tour, given Perimeter Bicycling has helped raise more than $100 million in nearly 40 years of cycling events.
"I benefited enormously from my association with El Tour," she said. "Through training I became stronger and more physically fit. I also loved the passion of my teammates. Also, great friendships were created.
"Also, I have come to love the City of Tucson. I love how everyone comes out to support E Tour. I love how the medical centers step up in such a big way. I love all of the people at the water stations. It is a tremendous community event. I've never seen anything like it. Thank you, El Tour! Thank you, Tucson!"
To ride for American Liver Foundation or for more information visit:  American Liver Foundation.