Perfect fit: Benson HealthCare & Tour de Zona for Southern Arizona Bike Ride
When El Tour de Tucson created Tour de Zona last year to keep people on bikes and enjoy the scenery of southern Arizona, the first thought Julia Strange had was "sign us up!"
And so, she and Benson HealthCare were in … and in a big way, coming in as the event's title sponsor. Strange and Benson Healthcare know the benefits of cycling: good health, good camaraderie and good fun.
"As a cyclist, I have participated in Perimeter Cycling events for many years," said Strange, Vice President, Community Benefit. "I rode in the last Cochise County Classic and my sister-in-law finished second in the women's event. When I saw Perimeter was returning to Cochise County with this amazingly creative event – we said: sign us up."

It's an event unlike any other in the history of El Tour events. The Benson Healthcare El Tour de Zona is a three-day, fully supported bicycle tour during the day and a fun festival at night visiting Sierra Vista, Bisbee and Tombstone. It'll be based in Sierra Vista.
The event is hosted by El Tour de Tucson and Perimeter Bicycling.
It's three days of destination loop bicycle rides on paved roadways mixed with post-ride festivals featuring live music, great food and a local craft beer/wine garden.
Of the more than 700 cyclists already registered 41 percent are from out of the state, with 34 states represented. Cyclists from Canada have registered. Non-cyclists can also participate. The event is free and open to the public.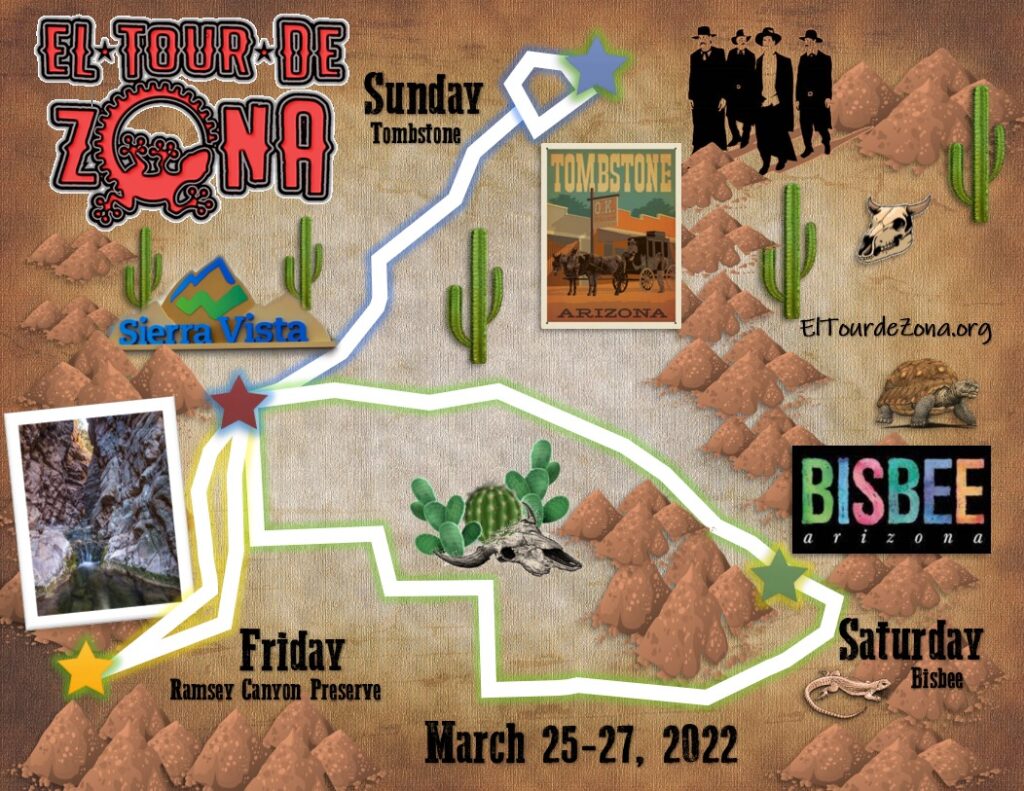 It's perfect for the community Benson HealthCare serves.
Benson HealthCare is a nonprofit rural health system that includes a critical access hospital, associated outpatient services, and three primary care clinics – two in Benson and one in Vail. We are part of TMC Health, a system of care that puts communities and patients first.
"We exist to serve our community – and that community includes people who live in Benson, people who live in Cochise County and those just visiting here who might find themselves in need of healthcare," Strange said. "We are a healthcare provider, an employer and an investor in the health and well-being of Cochise County."
So, of course, Benson HealthCare will have cyclists participating in the event. If you are part of the community, you have to get involved.
"We have riders in the event from Cochise County, Tucson and beyond," Strange said. "There is so much excitement – we just almost can't wait for next year."