Elkan receives Rudy V. Award for Bike Patrol's Cyclist of the Year
Jim Elkan was presented the Rudy V. Award for Bike Patrol Cyclist of the Year.
Jim Elkan has been riding Bike Patrol since 2011 and has participated in 14 events including Tour de Mesa and El Tour de Tucson. In addition to assisting other riders on route, he has helped out at the El Tour Expo by giving the hourly safety briefings. Thank you for your service and support Jim!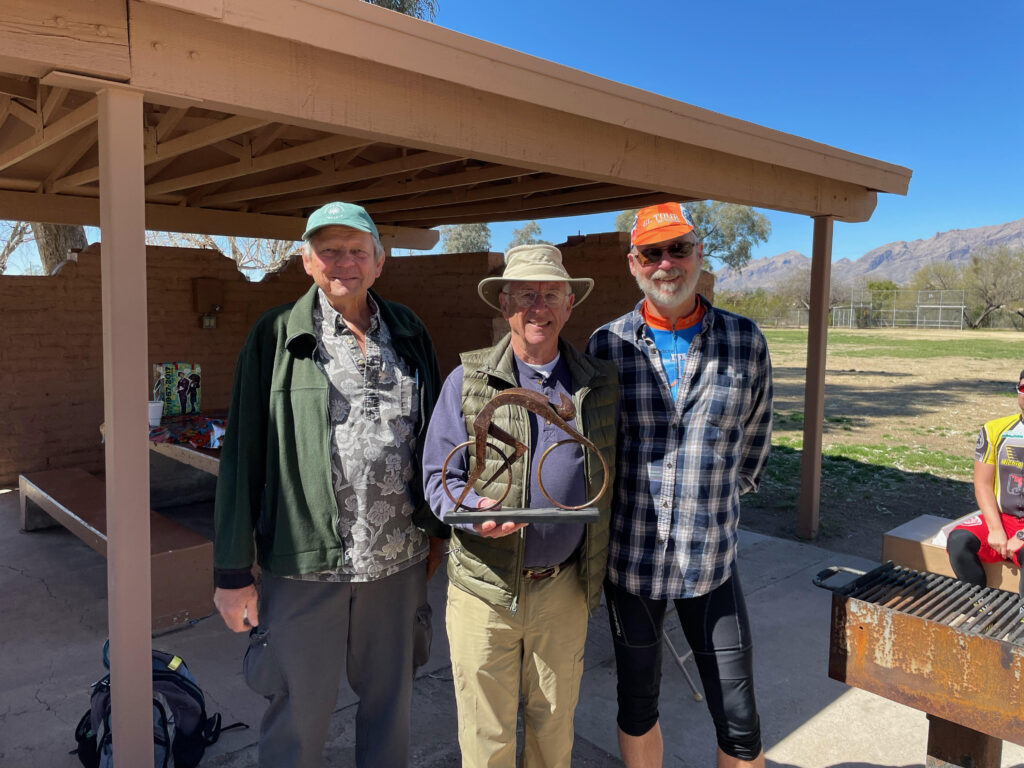 El Tour de Tucson has renamed the Bike Patrol Award after Rudy V. Award in honor of Rudy VanRenterghem, who passed away in 2020.
Rudy started riding Bike Patrol in 1986 and rode in 46 El Tour events overall.
"A personal experience I had showed how he embodied the spirit of Bike Patrol," said Bill Sarnack, of Bike Patrol. "I was riding with a friend on Oracle Road and he had a flat that we changed. Less than two miles later my friend had a second flat. Since he only carried one spare tube and no patch kit, we were stymied. At that point, Rudy rolled up on his bike and offered assistance. Luckily, he had a patch kit and we were on our way before long."
Bike Patrol helps cyclists on the route with minor mechanical aid, first aid and moral support. Nearly 300 certified Bike Patrol cyclists bring enthusiasm for cycling and a deep pool of experience to ensure the success of thousands of riders in Perimeter's events every year.  They ride all or part of an event's route stopping to assist other cyclists and report their activities to headquarters during the event.