Riding in El Tour de Zona? Join Team DPF to have a great experience while raising money
You've registered for El Tour de Zona. Now join the VIP experience by riding and fundraising with Team DPF!
El Tour de Zona proudly supports the Davis Phinney Foundation for Parkinson's as an official non-profit partner.  Join their fundraising team, Team DPF, for an unmatched VIP experience that will be the highlight of your year, while fundraising for the Davis Phinney Foundation to help people with Parkinson's live well today.

The fundraising commitment to join Team DPF at Tour de Zona is $1,000 and will include unparalleled support and experiences, including:
Private finish line hospitality – Team DPF support crew will meet you to safely store your bike while you relax under the finish line Team DPF tent, fully stocked with food, drinks, comfortable seating, and shade.
Team SAG support – Need a ride? Team DPF support crew will be on site to shuttle you and your bike to where you need to go.
Reserved RV camping – If you're RV camping at the ride, we'll save you and your camper a spot alongside the rest of the team.
Swag! Including a Team DPF t-shirt, hat, jerseys and more
Team Gatherings – Hang out with your fellow Team DPF fundraisers at private dinner during the ride.
Fundraising support – Don't let the $1,000 fundraising minimum discourage you from joining! We provide support to guide you through the fundraising process to help you reach your goal with ease.
Join Team DPF at El Tour de Zona today! Questions? Reach out to teamdpf@dpf.org.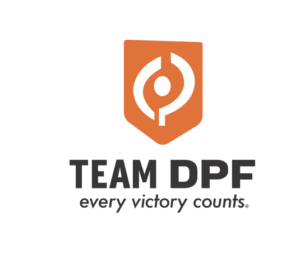 ABOUT THE DAVIS PHINNEY FOUNDATION FOR PARKINSON'S
The Davis Phinney Foundation was founded by Olympic cyclist Davis Phinney in 2004 to help people with Parkinson's live well today. The organization's focus is to provide programs, early-stage research, and resources that offer inspiration, information, and tools that enable people living with Parkinson's to take action that can immediately improve their quality of life. Parkinson's is the No. 2 neurodegenerative disease – second to Alzheimer's – and affects more than 1 million people in the United States. The Foundation's work impacts hundreds of thousands of individuals and families each year.
Team DPF  is the grassroots fundraising community that supports the Davis Phinney Foundation through participation in a wide range of athletic and community-based events. With a focus on fun, personal empowerment and fundraising for Parkinson's, Team DPF welcomes all ages and abilities. With roots in cycling, Team DPF also extends to runners, climbers, swimmers, hikers, community events, and more.