Riding Zona? Visit Aid Station at the Church of Palominas, they are ready for you
Martha and Dale Stoner will have a few more visitors at their church on Saturday. They'll be helping with Aid Station No. 2 as more than 700 cyclists will be stopping by – and then pass through – as they participate the Benson Hospital El Tour de Zona ride.
"We're looking forward to it," said Martha. "It sounds good."
They're excited as are we as they'll be big part of the success of the ride. Aid Stations always are. That's where they'll the nutritional supplements to get through a long ride. Saturday's ride takes the cyclists through Sierra Vista to Bisbee and back.
"We're grateful to have them as part of the El Tour family," said Jessica Davis, Event Director for El Tour de Tucson. "They're such a great couple. They're spot – as Aid Station No. 2 – is a prime area for our cyclists as they make their way through the 62-mile ride."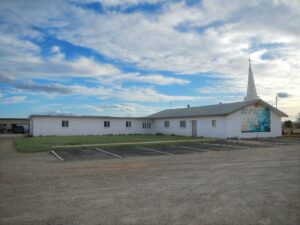 Paster Stoner will also be promoting his new book – which will be out sometime soon – entitled: "The Adventurous Life of the Legendary Desert Mountain Man."
"It's a story about the adventures of my life," said Dale. "It progresses from the earliest time of my life."
It's been a nice, long life. He's 80 years old.
His purpose of the book is simple: he comes from a very large family and, being that he's the older statesmen, they want to know how he grew up.
"Because I am a writer, they wanted my perspective on my early childhood," he said.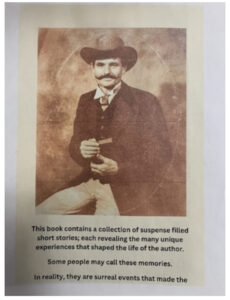 It'll be chapters full of hunting, climbing mountains, traveling to Canada, Africa, Mexico and beyond.
"It's one of those adventurous life books," he said. "My experiences. People who grew up in cities will have never experienced what I have. It's like our generation reading about Davey Crockett and wondering how they ever did it."
We're looking forward to the book … and, of course, our time with Martha and Dale at their Aid Station on Saturday.