Tucson Conquistadores continue to be great stalwarts for El Tour, many others in Southern Arizona
The Tucson Conquistadores are back … again. And we here at El Tour love their energy and contributions for all they do.
They return to El Tour de Tucson for another year – they've been part of the event for a number of years – but return this this year to help with Bikes for Change, something they helped with last year. They provide manpower and a great grant – of course, for the kids of our community.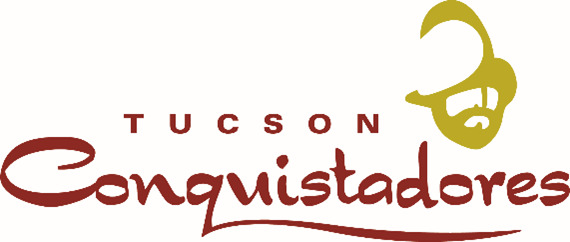 They are the stalwarts of our community and have been for more than six decades.
"One of the biggest reasons we do it is obviously because it supports the local youth and, and athletes in southern Arizona," said Geoff Hill, the Conquistadores Executive Director. "But really, the key component to the whole program is to donate these bikes to the youth. They have an opportunity to get on to get on two wheels and to experience a different part of freedom. It's the first time that some of these kids will ever have a bike in their entire lives.'
Hill called it  "pretty neat initiative" for Tucson. The Conquistadores are one of many organizations who help with Bikes for Change. Bikes will be distributed in the neighborhoods of underserved youth at the six BGCT Clubhouses, expanding the 2022 network of Serve Our City and Davis Monthan Air Force Base locations. The goal is to deliver nearly 5,000 bikes to local youth.
"It's a means of transportation or a sense of freedom to where they can go and see new friends just go to their friend's house," Hill said. "Maybe ride to school, and so it just provides more opportunities for them … or just extracurricular activity that could be health and entertainment."
Through the years growing up, Hill participated in a few of the Conquistadore-assisted programs, so he sees the great benefits the group provides.
What Bikes for Change does, Hill said is "gives them a new opportunity, a new outlook on life, a new way to network at a young age. Hopefully they can find some new opportunity just outside of their neighborhood."
Hill said a few Conquistadore members and their families ride in the El Tour and are looking forward to riding on Nov. 18.
"I'm going to try to ride in it, I've ridden it in the past," Hill said. "I'll try to raise some funds, too. It's a great partnership. We're looking at ways for all of us to collaborate, not only to see who we grow El Tour but also to help the Conquistadores grow in the market place. Maybe, that can help us with our event, the Cologuard Classic."