We Ride 4 Cycling gives Pueblo High's Cycling team $10K to help future cyclists
It takes a team and, yes, a village to make some things work. That's the case for the We Ride 4 Cycling Club when it comes to Pueblo High School's cycling team.
This week We Ride 4 Cycling Club gave a $10,000 donation to the Pueblo team. Last year, We Ride 4 gave the team a number of jerseys for team members.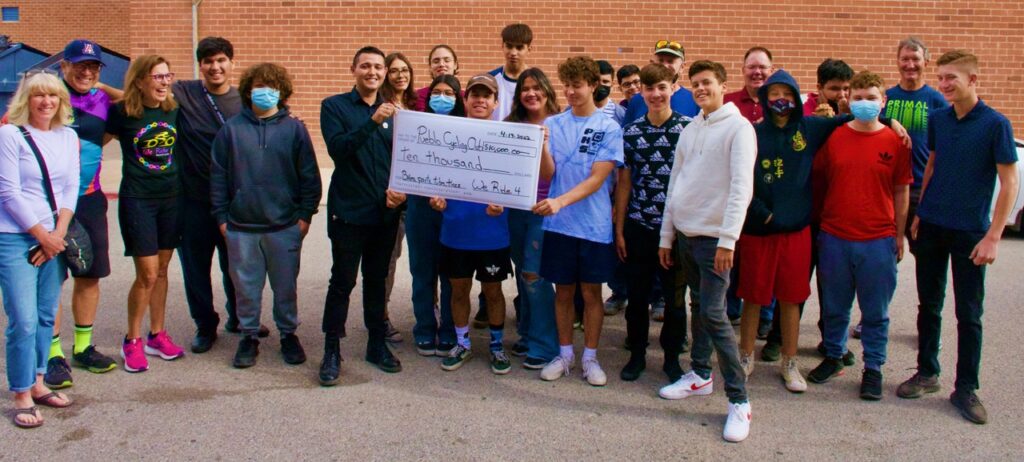 Cycling mentor and teacher Ernesto Somoza was surprised by the donation to help get the team's bikes taken care of and to maintain what they already have – a good, solid group of young cyclists with nice futures.
"You guys are so awesome," Somoza said. "I really do appreciate your guy' organization because we could not do this without you. Thank you."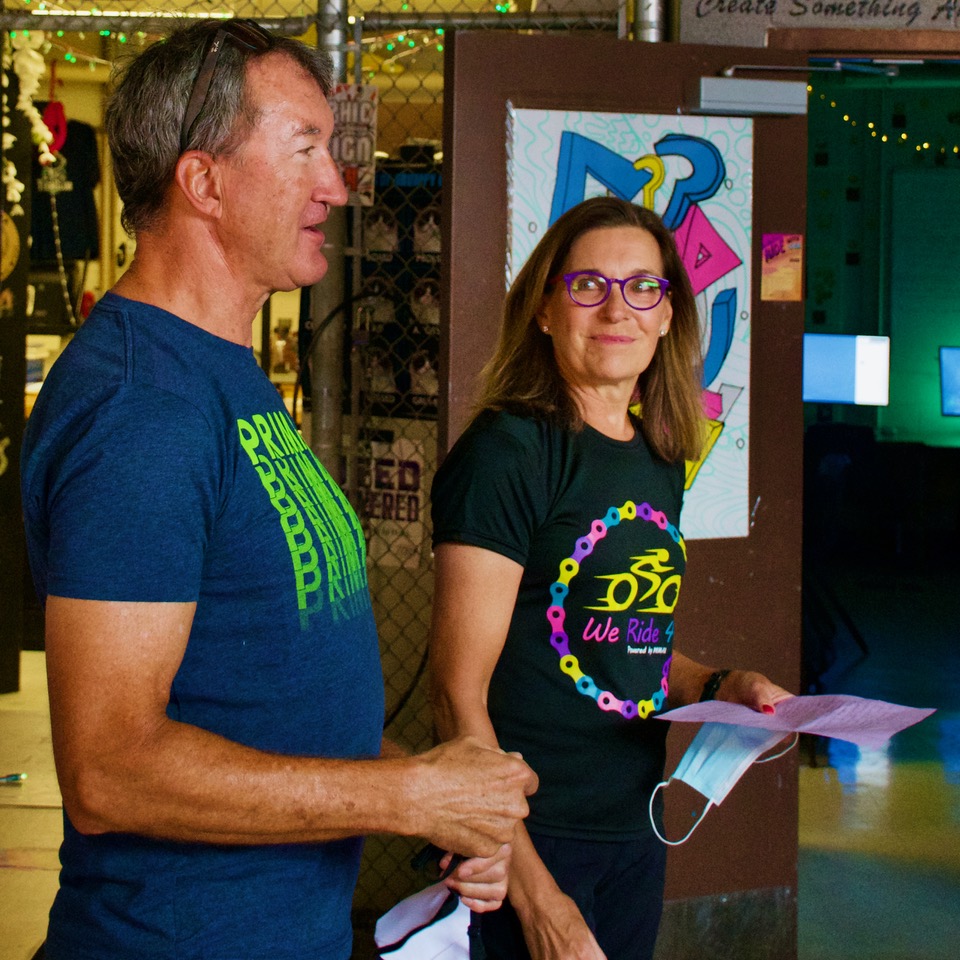 A number of people were on hand at Pueblo High where Sharon Madison, executive director of We Ride 4 Cycling, made the presentation to the group. Others include TJ Juskiewicz, executive director of El Tour de Tucson, Dave Edwards of Primal and others.
"Our mission is we ride to give, so that is what our mission is about," Madison said during the presentation. "So, because all our members, our club members, and their membership, our donors and sponsors we are able to present this check."
The money is to be used for new helmets, bike upkeep, events and more.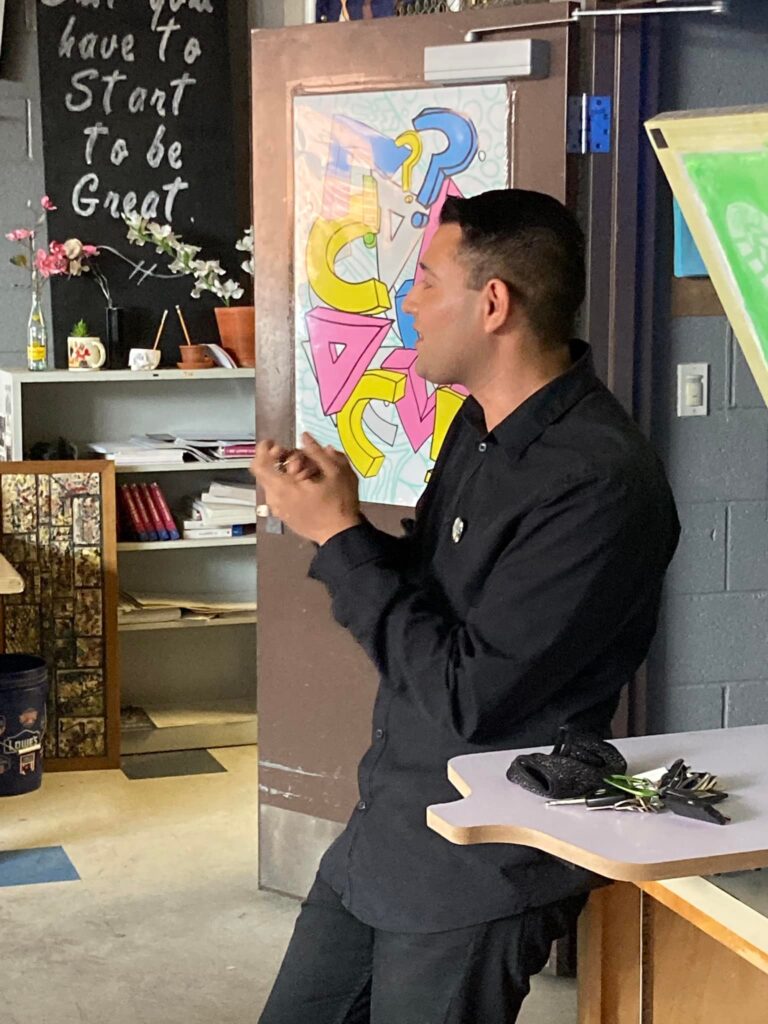 "It has been a pleasure for myself, John, our Tucson members to watch you grow and become faster and more comfortable on the bike," Madison said. "So never stopped riding. A bike can take you anywhere. We are truly all so proud of you so keep up the great work."
Primal's Dave Edwards brought sox to match the student's jerseys.
"It's a great way to live and I hope none of you ever give up on biking because it creates a lifestyle that that helps create being healthy and being conscious about things that matter and make a difference," Edwards said.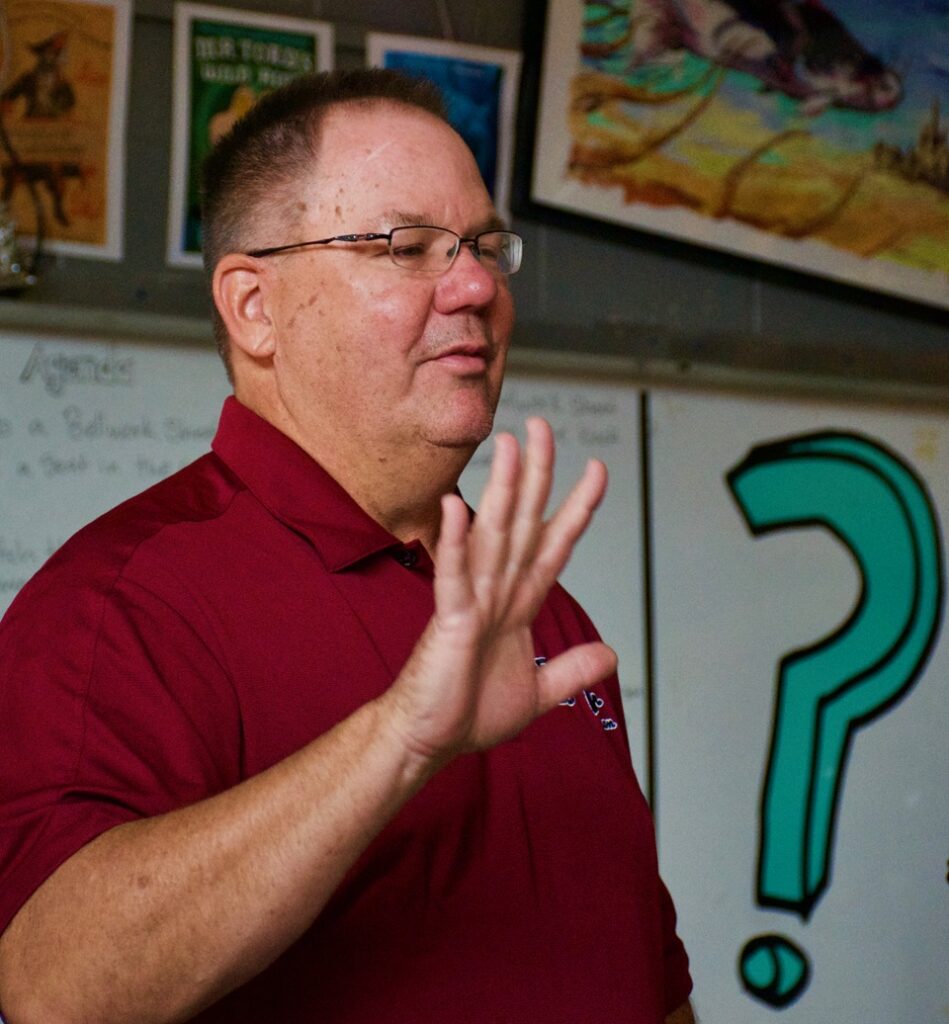 Juskiewicz introduced We Ride 4 Cycling to Ernesto to make all of this possible.
"Having a teacher like Ernesto and having someone that's gonna push you and motivate you to get on that bike (is great)," Juskiewicz said. "When you can do an event like El Tour de Tucson, a world class event, my hat goes off to you. We'd love to see more kids out there, so grab your friends, get them involved, and hopefully we'll see in November on El Tour de Tucson."
David, a student at Pueblo and one of the cyclists, said he was glad to see his teacher, Mr. Somoza, get the check because it helps him out with the team.
"Thank you for giving the support to my teacher," he said. "I've seen him struggle for like three-four years. I've tried to help him too. Biking has opened my eyes. It's not easy. It is fun. It has improved my mental strength pushing forward. Thank you for your support."