We Ride 4: Proud to be an El Tour partner as it gets ready for Big Ride in November
We Ride 4 is thrilled to be one of the new kids on the block partnering with El Tour! Do you like bright colors, positive attitudes, good energy and supporting local non-profits whose missions focus on fostering children's healthy lifestyles? If so, come ride 4 us!
We Ride 4 Cycling Club is a non-profit promoting an inclusive, upbeat community for its members who in turn join in fundraising and volunteering "4" a designated local non-profit enriching children's healthy lifestyles through their programming. Presently, the organization has a Denver and Tucson chapter supporting Cottonwood Institute in Denver and the Pueblo Road Warriors in Tucson.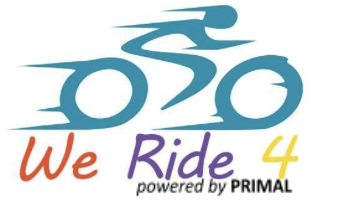 Let's peek behind the curtain so you can get acquainted with some of the action.
Sharon Madison, Executive Director, and John Genell, Chief Ambassador reached out to TJ Juskiewicz, El Tour Executive Director last November to talk about the WR4-Denver Chapter model hoping he may have ideas for a Tucson non-profit partnership. He suggested they get in touch with Ernesto, the teacher sponsor/coach for the Pueblo Road Warriors. It took one afternoon conversation and the WR4 Tucson chapter was sold on riding "4" these deserving students.
Since the WR4-Tucson chapter was just getting off the ground, Sharon reached out to the Denver chapter and within a week enough money was raised so all the Pueblo Warriors could have matching jerseys for their team training rides for El Tour. The magic did not stop there! In February, the students were given their "stylin" jerseys along with fixed-up bikes that both members and some Pueblo Road Warrior parents worked on to get the bikes ready to roll. The Pima County Health Department jumped on WR4's bandwagon and donated sensors and other gear so the students could use Zwift at home and school too. The students started training in the spring with Saturday rides with both Tucson and Denver WR4 members.
In May, WR4 and the Pueblo Road Warriors attempted a 50-mile ride as part of their training to get ready for this year's El Tour. Be on the lookout for these students and their brightly colored jerseys on your ride!
Back in Denver, we have just finished our annual fundraising event for Cottonwood Institute, a local non-profit, whose mission is to get students off computers and into the outdoors so they may become stewards of the environment. Again, WR4 showed its true colors by rallying around Cottonwood's July Move-A-Thon event and live and silent auctions. At last count, we had raised $27,580!
We'd love to have you ride 4 us and 4 our local non-profits! No matter what, please come introduce yourselves at our tent at El Tour event in November.
For more information about We Ride 4, check out our website: weride4.org
This is a guest column provided to Tail Winds from We Ride 4.