Ascension Wheelchair Lifts, an El Tour sponsor, out to help Southern Arizona Adaptive Sports in a big way for El Tour
Southern Arizona Adaptive Sports (SAAS) will have a prominent presence in this year's El Tour de Tucson. The reason: Ascension Wheelchair Lifts will provide the opportunity for SAAS members to enter and pay for jerseys and other cycling equipment to get ready for the ride on Nov. 20.
"We're really very excited for this opportunity to work with Ascension," said Mia Hansen, Executive Director of SAAS. "Their enthusiasm for what we do and their desire to see it grow is encouraging. Our job at SAAS is to empower others, support them and help them grow – and Ascension is helping us do that."

Ascension wanted to do its part in helping not only the University of Arizona but the community. More than a dozen cyclists are expected to participate to form the Ascension Cycling Team. Ascension is the official Wheelchair Lift sponsor for El Tour.
"A year ago, we were able to begin a three-year partnership with the University of Arizona's College of Architecture, Planning and Landscape Architecture (CAPLA) to help support the design studies of their third-year architecture students and emphasize ever growing need for accessibility in the built environment and ensure greater accessibility for everyone in the future," said Josh Morrison, Marketing Strategist for AGM Container Controls. Ascension Wheelchair is a division of AGM. "Through CAPLA, we were able to connect with the UA Disability Resource Center and Adaptive Athletics Program. There we met Pete Hughes, the UA adaptive athletics director, and were inspired by his passion for athletics. We got to thinking and realized that some of us here – our CEO included – are avid cyclists and large proponents of the El Tour de Tucson.
"Because El Tour is such an iconic community event, we realized that sponsoring a cycling team with both handcycling and traditional cyclists would be one way to draw attention to this issue of accessibility in our community and do so in a way where everyone can actively participate and have fun."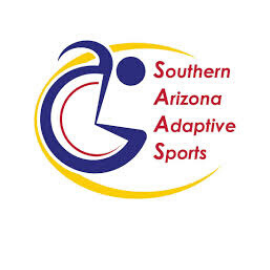 So, the union began. Behind Hansen's enthusiasm and passion for what she does with SAAS, Ascension is "truly excited to work with her and SAAS to support them this year."
It's a partnership Ascension is more than happy to help with.
"Our financial support of SAAS is being used to cover equipment, training, coaching and operational costs – including some special hand cycles for the youth in their program," said Paul Davis, Ascension's Marketing Manager. "… Additionally, we're trying to coordinate some volunteer time with employees here at Ascension to help out SAAS on some of their Project Renew wheelchair repair days. These are days were SAAS members come together to help each repair wheelchairs and ensure their equipment is safe."
To help raise money for SAAS, visit Southern Arizona Adaptive Sports (pledgereg.com).