2020 has been a Year of Overcoming Big Challenges for Southern Arizona Adaptive Sports… with Great Success!
Southern Arizona Adaptive Sports pivoted in 2020 to provide essential services to our community – people living with disabilities. SAAS CARES has redistributed over 12,000 pounds of donated wheelchairs, home health equipment, and medical supplies through our partnerships with the Arizona Chapter Paralyzed Veterans of America, Goodwill Industries, and PMHDC Southwest Medical Aid. SAAS trains people in basic wheelchair repair and provides free mobile wheelchair repairs through Project Renew.
Miguel & Riko assembled wheelchair wheels while teaching volunteers from Boys Team Charity.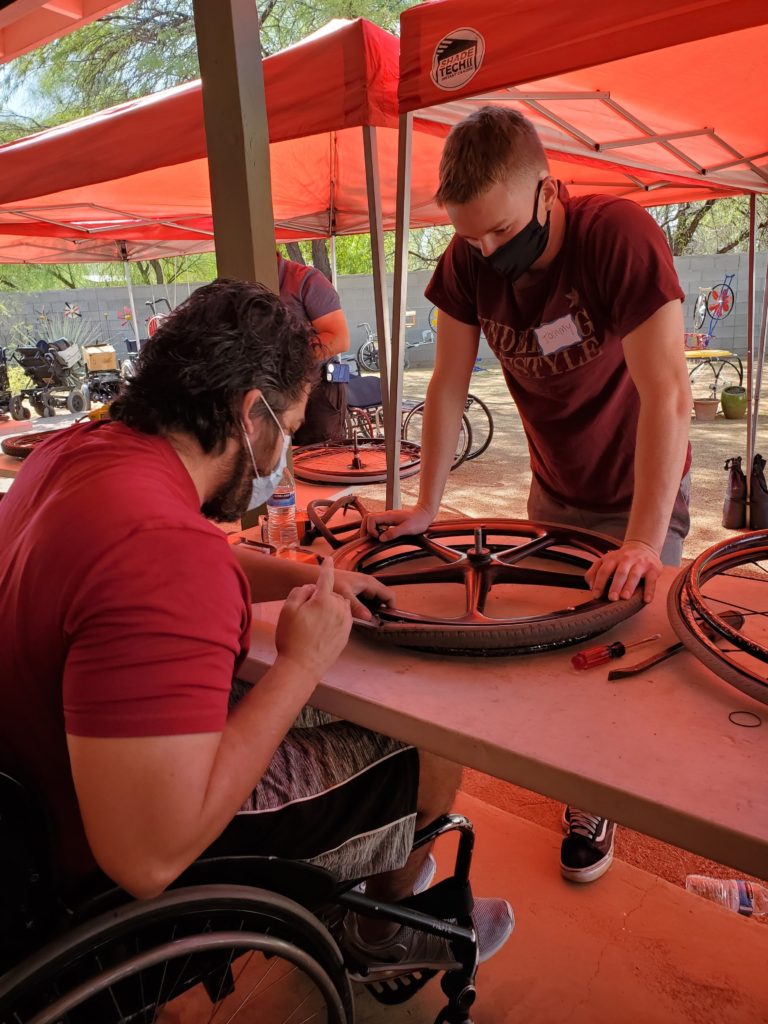 Here are a few success stories!
Sam, 15 living with muscular dystrophy, tried wheelchair tennis for his first time with Bryan Barten, Team USA/ University of Arizona Head Coach in a clinic sponsored by SAAS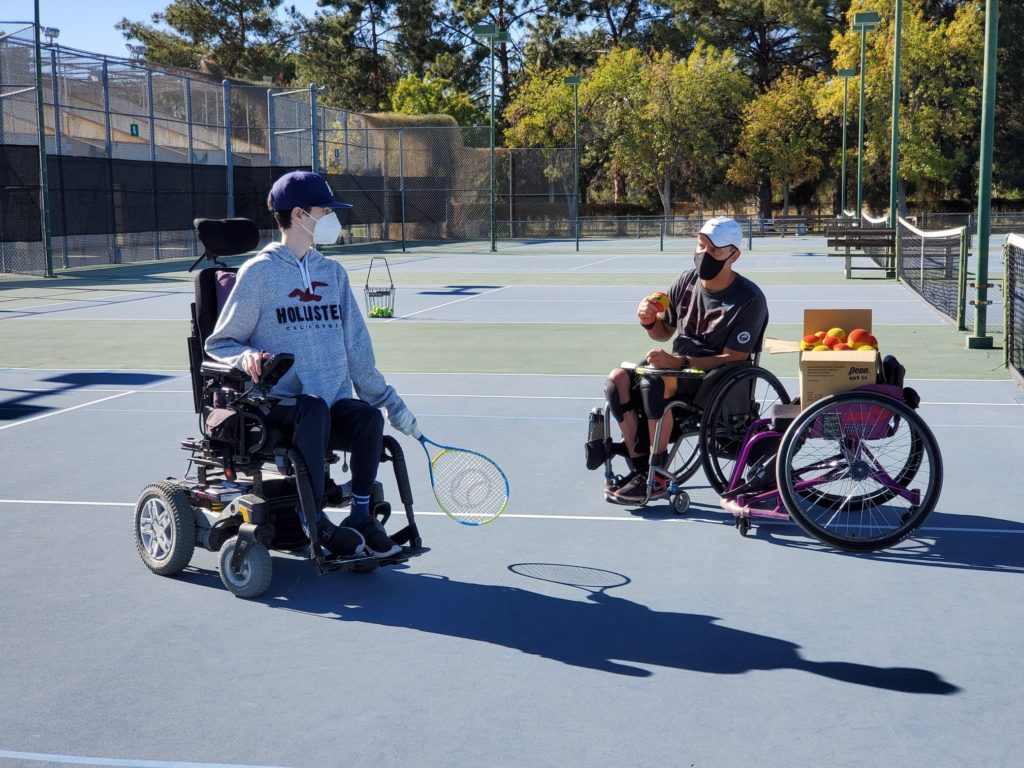 Mark, in his 60's recovering from stroke, reclaimed his love of cycling and is riding everyday now on a recumbent trike loaned by SAAS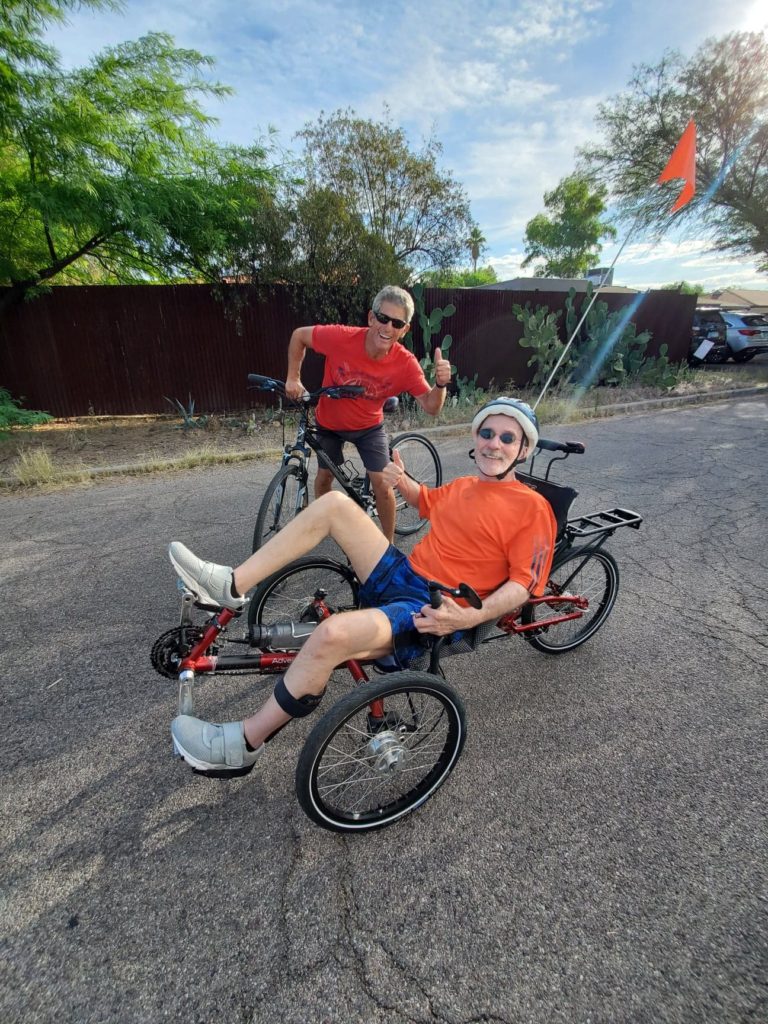 Isaac, living with limb loss, enjoys the outdoors with his grandkids on a donated wheelchair refurbished through SAAS Project Renew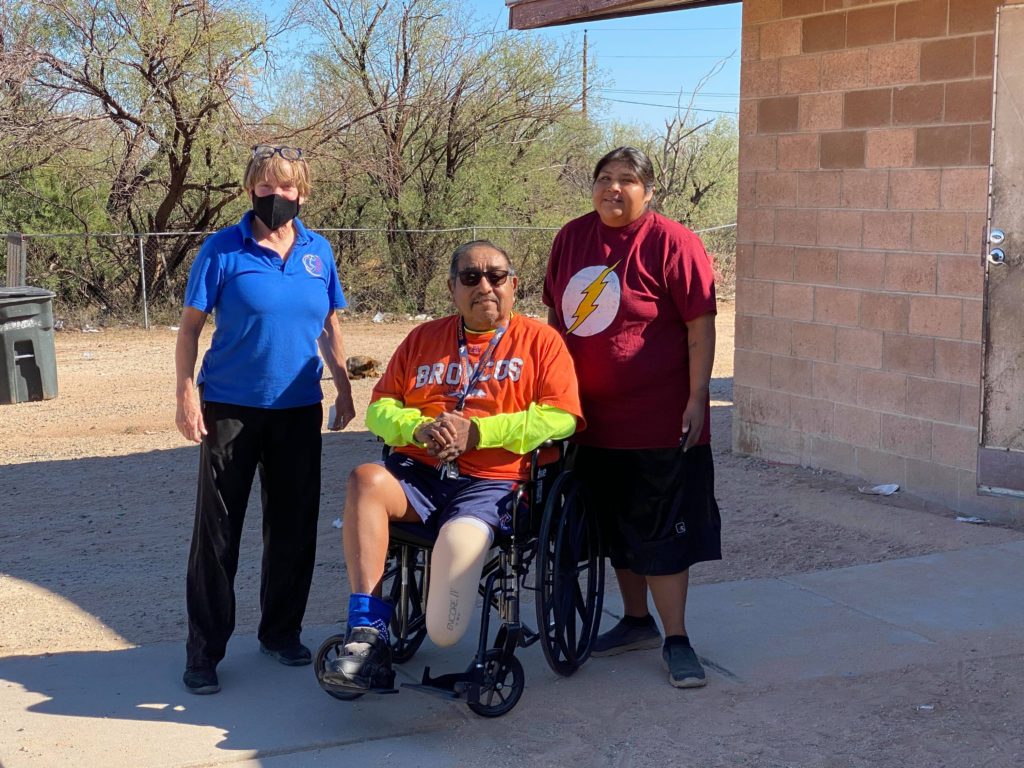 Ricky, retired U.S. Army Veteran & avid cyclist, returned to training after multiple surgeries made foot pedaling too painful on a handcycle loaned by SAAS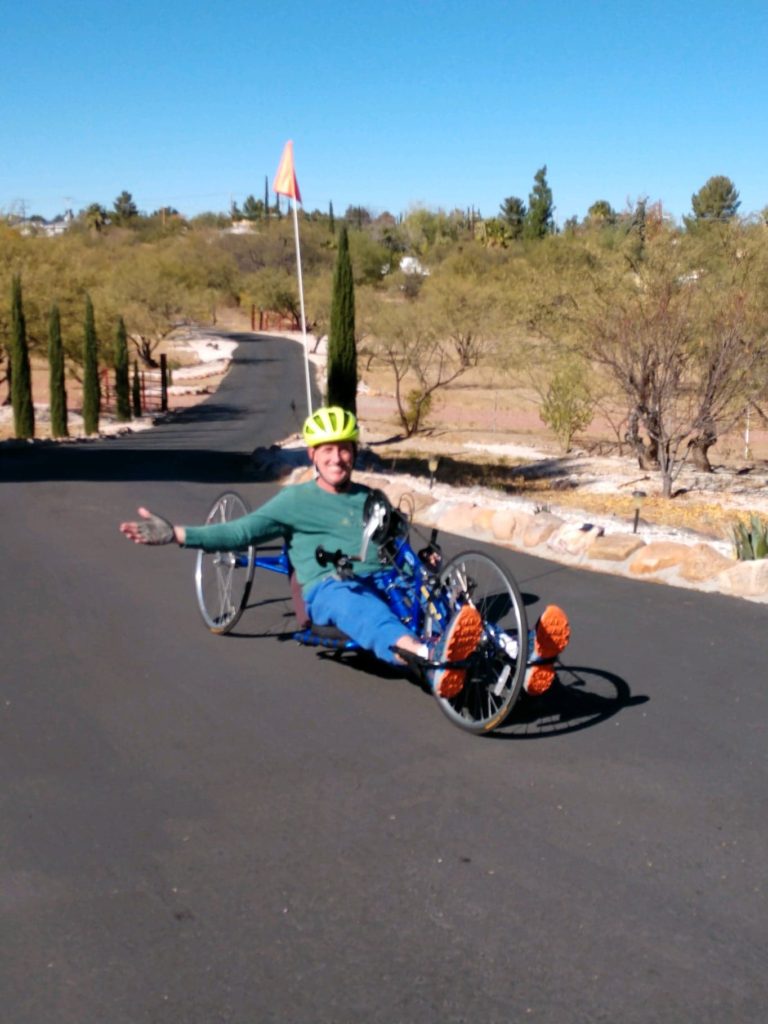 SAAS mission is to provide adaptive sports opportunities, peer support, and empowerment opportunities so everyone has the option to live healthy, active lives. Our work can only continue through your support. SAAS is a nonprofit 501c3. Donations are vital to keep our program rolling.
Please consider donating $20, $200, $2,000, or any amount today, Giving Tuesday 2020. Your contributions will be gratefully accepted and make an impact on many lives. Thank you!
https://www.facebook.com/donate/496217614875940/10158528496320622/