El Tour de Tucson's Youngest Rider Honored
On November 21st several individuals were riding the loop and virtually in various locations in recognition of the day that would have been El Tour de Tucson 2020. Easterseals Blake Foundation's team, "Wheels for Easterseals" took time from riding to present an award to Michael Guzman. At age six, Michael was the youngest rider of the 2019 El Tour de Tucson 25-mile ride and the fastest finisher in his age group.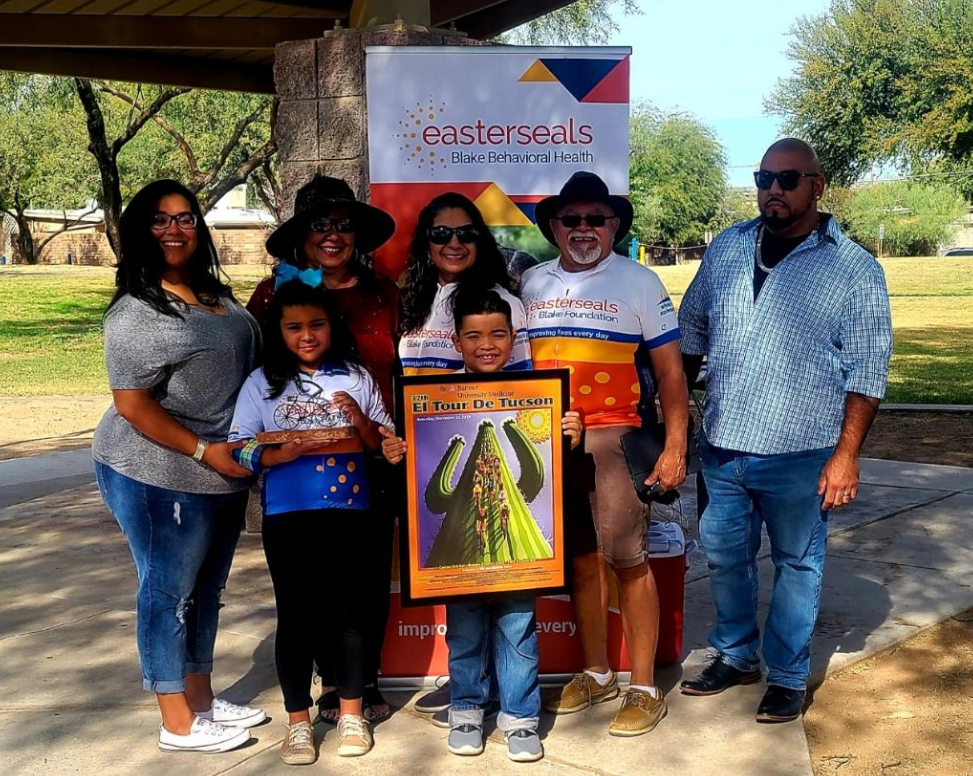 Michael Guzman's family has a strong connection to Easterseals Blake Foundation. Michael's mother Eva was a participant in Easterseals Blake Foundation's Nurse Family Partnership program when she was a first-time mother to Michael's older sister Melody more than a decade ago. Melody was the recipient of the youngest rider award the previous year, 2018. Easterseals Blake foundation was able to provide a nurse/coach to the Guzman family at no cost. Last year the Guzman family raised $1,500 for Easterseals Blake Foundation!
When you register to ride with Wheels for Easterseals you support a cause that goes beyond today.www.wheelsforeasterseals.com