We Ride 4 helps Pueblo Road Warriors with Jerseys & More
Sharon Madison saw a need and acted. Ernesto Somoza saw a give and appreciated it.
Cycling has brought two worlds together and both are loving it.
It was a win-win.  Because of it, the Pueblo Road Warriors – cyclists from Pueblo High – will receive about 30 cycling jerseys later this month from We Ride 4 and its sister We Ride 4 Tucson chapter.
They are cool retro-looking We Ride 4 jerseys.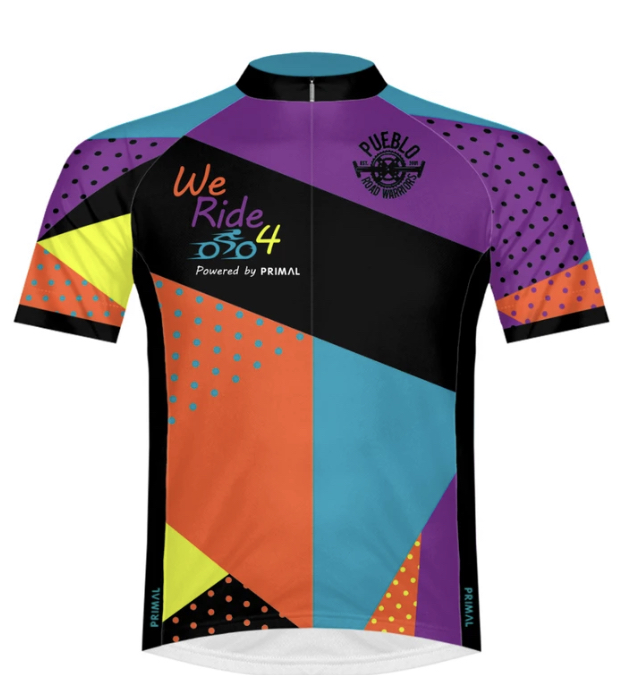 Thirty riders riding as one – finally!
"In my time it's always been a burden to get jerseys," said Somoza, a teacher at Pueblo and the team's coach. "We could never afford it. It's just awesome that they fundraised and got the money for it. They kids love it and appreciate it."
The Pueblo Road Warriors found an angel in Sharon, who heard about the Pueblo Road Warriors through El Tour de Tucson executive director TJ Juskiewicz and decided to help.
And, boy, did she with the help of Denver-based We Ride 4's 300 club members.
Sharon started the nonprofit to benefit nonprofits. And, voila, they stepped in to help Pueblo Road Warriors. In addition to being able to provide 30 new jerseys, she's been able to help with seven bikes and some clothing.
"We're helping wherever we can," she said.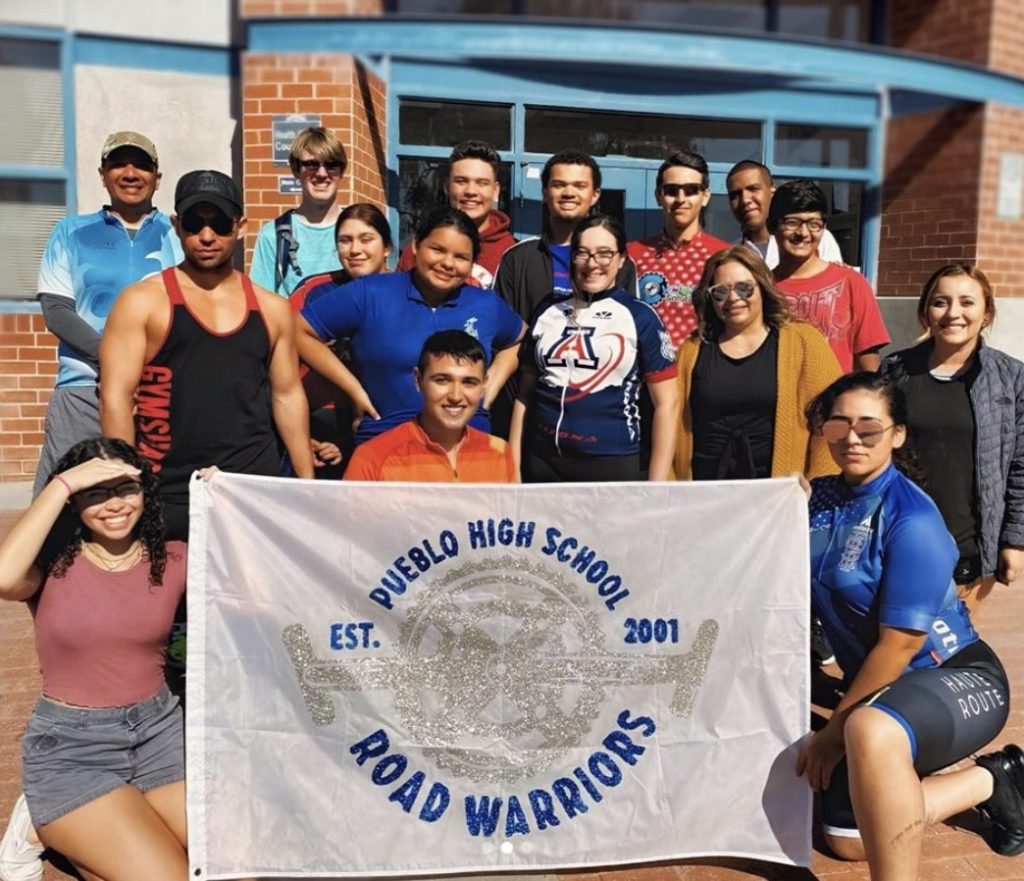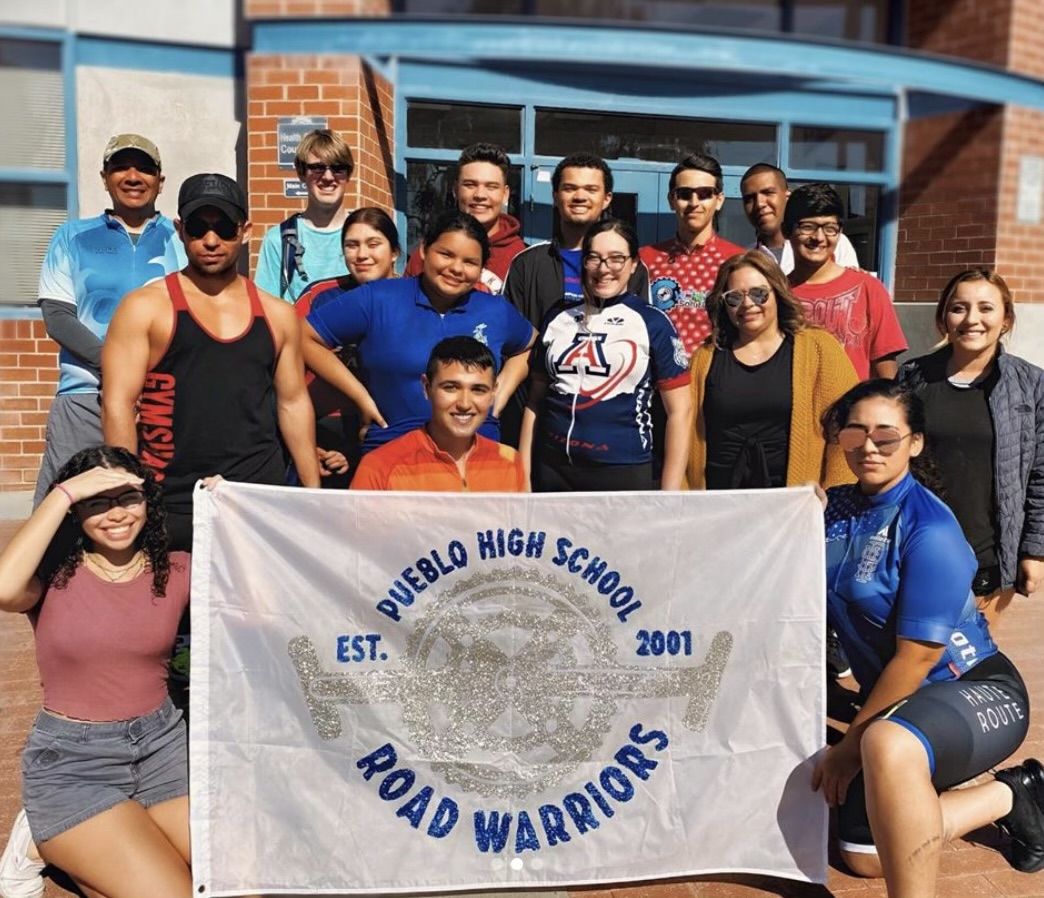 The Pueblo Road Warriors are a perfect fit for We Ride 4 and We Ride 4 Tucson's cause. In fact, Sharon fell in love with the program, one that helps and encourages high schoolers to get on a bike and explore the outdoors. Once she met Ernesto it was a done deal.
"We loved his story," she said. "We learned about the club and all these kids who were learning to ride bikes … I just said, 'what do you guys need?'"
Ernesto's eyes lit up and, well, that's when the thought of jerseys came up.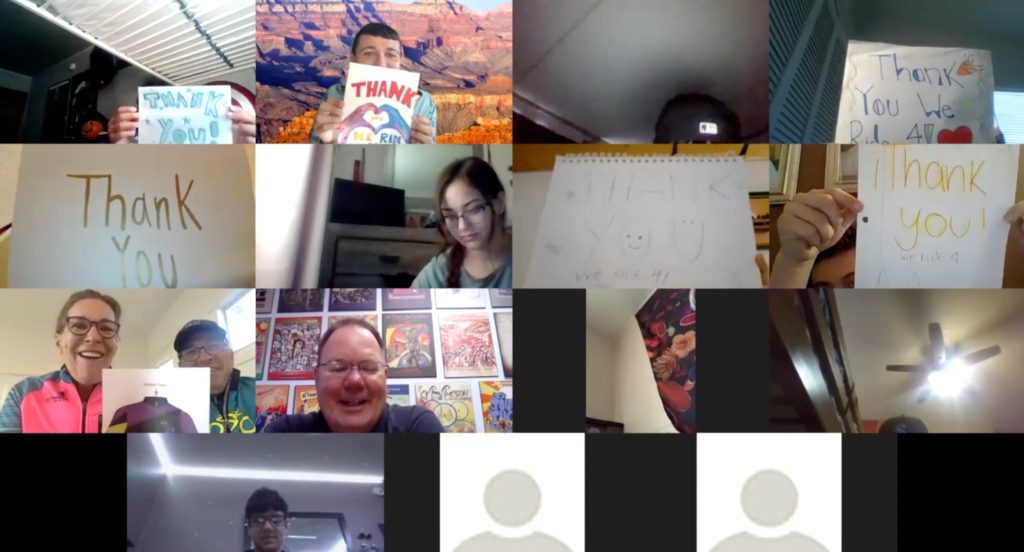 "I said, 'I'll make it happen,'" she said.
She started a Giving Tuesday account and asked her Denver club members to donate $25 each, explaining "we know how it feels having matching jerseys.
"And within 90 minutes we had all the money we needed."
Boom, $3,000 was raised. (Video of Sharon telling the kids about the jerseys)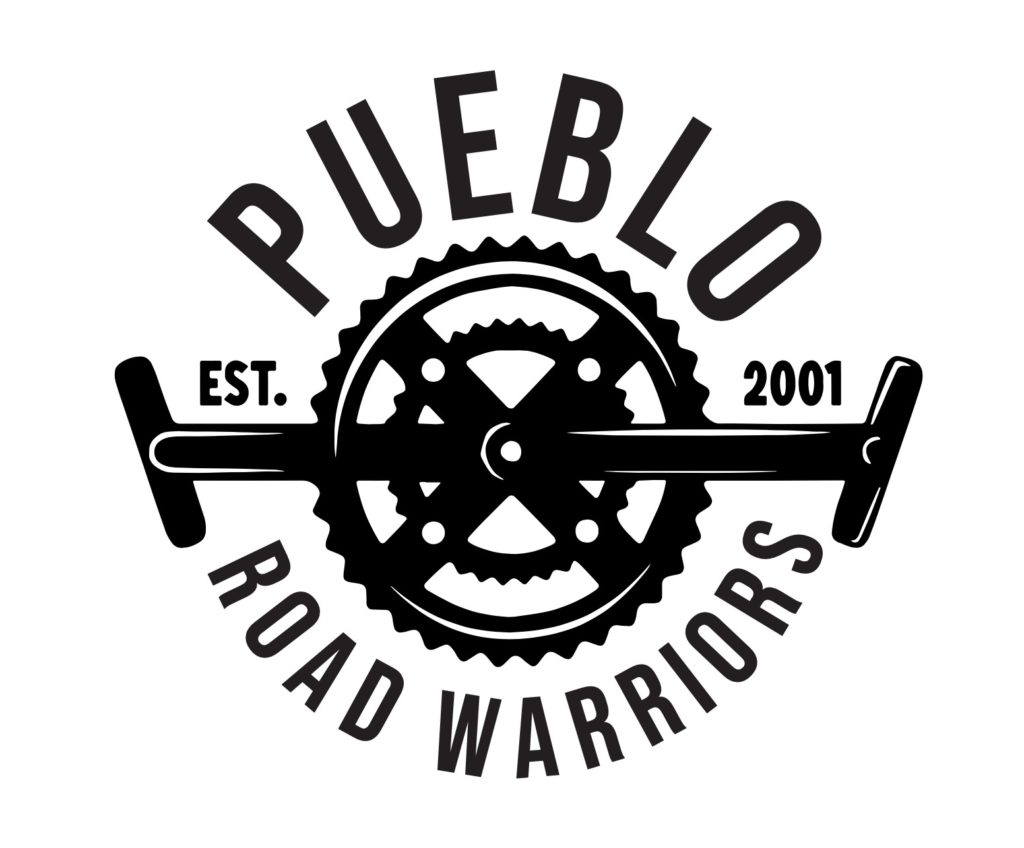 "I cannot thank everyone enough for their generosity in donating to our cause," Ernesto said. "Pueblo High School Road Warriors appreciates the continued support from El tour de Tucson and our new partners, We Ride 4."
You'll see the group ride in El Tour on April 10.
Because of COVID-19 restrictions the team has been preparing with Zwift rides, patiently working hard for the big day. The club has become so popular that it's turned into an elective class at Pueblo. Half the team is in the class.
For the next few months, We Ride 4 will help the Pueblo Road Warriors however it can. Next year, it will find another nonprofit to help. To join We Ride 4 click here.
.