Angel Heart Pajama Project makes a difference for children
Who doesn't like a fresh new pair of pajamas, a good book and a cuddle pillow?
Of course, everyone does. They likely come with a nice, warm hug, too. Or at least it feels that way when children receive the pajamas, book and pillow  through the assistance of the Angel heart Pajama Project.
They know how to make kids happy.
"We want them to feel comfortable with something new," said Patti Lopez, the Executive Director of Angel Heart Pajama Project. "The books are for them to appreciate literacy, something for them to get lost in the book if they are in a difficult situation. If they are scared or lonely maybe someone can read to them… Maybe they can see that books and literacy can help bring success."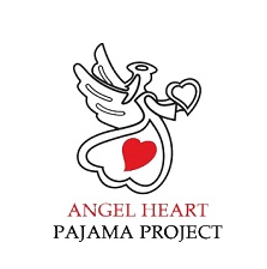 Angel Heart Pajama Project has been around since 2013 and has given close to 30,000 children – from predominately distressed neighborhoods – new pajamas. They've now joined Perimeter Bicycling and El Tour de Tucson to help spread their mission, joining nearly 40 other national and local nonprofits for the 2021 El Tour.
"We know the need of children," Lopez said. "I've been around (in Tucson) to know El Tour de Tucson. We thought (joining) would be great organization to connect with. We love that El Tour is willing to tell our story."
Angel Heart Pajama Project has a good one.  It's goal is to "ensure every abused or neglected child in need feels like someone cares and feels the comfort of love. Angel Heart strongly believes children have a right to wear new pajamas, own a new book, feel valued and loved, have a goodnight's sleep, and develop a love for reading, which is the first step to literacy."
The foundation helps those in Tucson, South Tucson and in Pima, Cochise and Santa Cruz counties. It works with 80 agencies throughout Southern Arizona.
Angel Heart is in the process of finding cyclists who want to help its cause. Register to ride for Angel Heart Pajama Project here:  Angel Heart Pajama Project (pledgereg.com)
In the meantime, cyclists and non-cyclists can help by helping donate pajamas or having pajama drives. They take any sizes for children pajamas. They also take books and take donations. They also need volunteers.
For more information about Angel Heart Pajama Project visit: Angel Heart Pajama Project –