Bailey making the most out of his ride for Tucson Lions Club in El Tour
Joseph Bailey can't wait to start – and finish – in the El Tour on Saturday morning. He's like a little boy waiting for a nice, big present.
Instead, he's a 70-year-old Navy veteran who will cherish every moment. In fact, he teared up a bit talking about his potential experience in his first El Tour.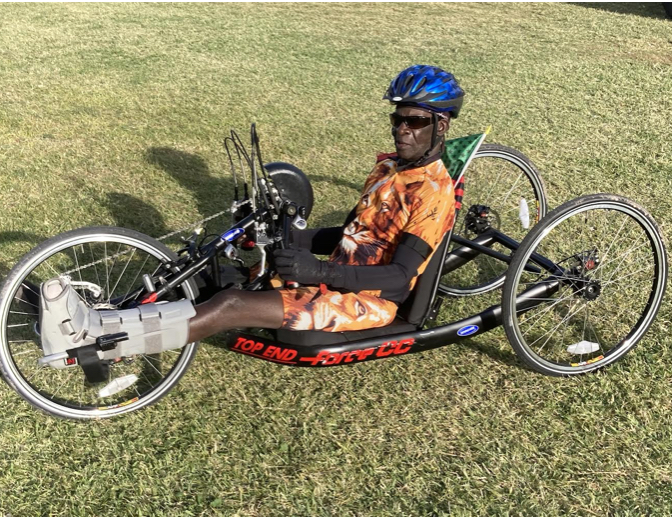 "I'm very excited to be in this race," he said. "I don't know what else to say about it. It may be the last thing I'm capable of doing. My health isn't great and my fundraising isn't turning out great but nevertheless I'm trying to make the best of it."
He'll be riding a recumbent bike for 32 miles for the Lions Club. He recently underwent foot surgery and stitches were recently removed. On top of that he had oral surgery which affected his nose and eyes. He hasn't been able to eat or sleep much.
"It's kind of taken some of my energy," he said. "I'm just going to do the best I can."
It's been tough for Bailey. He's a paralyzed on his left side.
"I don't have any strength on the left side," he said.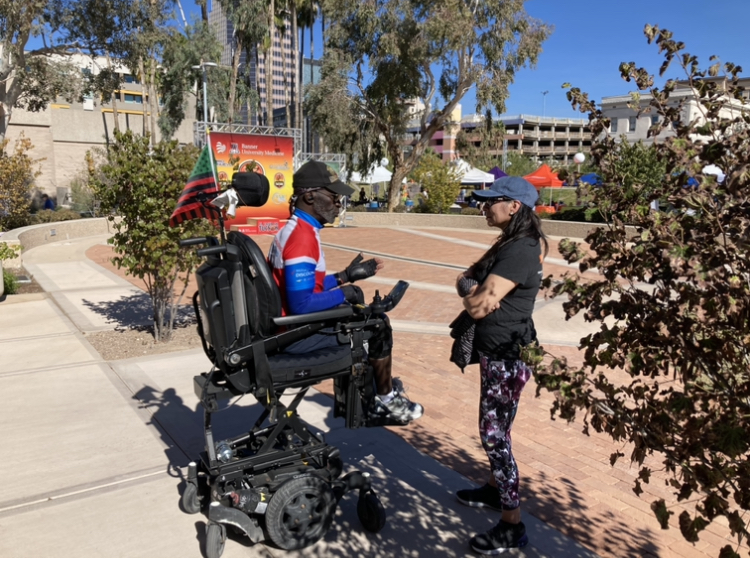 His issues come from nerve damage from a disc that moved and slowly put him in his current situation. He gets around in his mobile wheelchair.
"I've been like this for over 20 years," he said.
He's been cycling for some time now, after "some guy got me into it," he said.
"I'd cycle in New York and never really out here (Tucson)," he said.
He's been training around Kino Park and Reid Park to get ready for Saturday's ride. He's been in Tucson 10 years from his native New York.
He recently joined a group of riders and in the ride they'd go out way ahead and end up waiting for him to catch up. He wanted nothing like that to happen.
"These guys are trying to race," he said. "They'd take off and then wait somewhere. I'd tell them not to wait for me. They were 37 or 40-something. You know what? I'd tell them, 'I'm not trying to run against you guys. I'm 70 years old."
He said he'll have no problem with Saturday's distance because he's ready, because I'm not tying to be the first guy. But I'm not going to be rider 6,999 out of 7,000, either. That doesn't matter to me. What matters to me happens at the end when the funds start to come in."
He then got emotional "because he'd like the funds to be distributed to those who need it around the world. I've never seen them but they will be able to live better."
Here's hoping he reaches to the financial goal he set out to achieve.