BICAS Has Some Great Bikes for Sale, Check them Out Online
We love those in the bicycling business. It's what we are all about – seeing cyclists on the roads and on the trails.
It's a reason we think highly of BICAS, one the great organizations we endorse and promote.
Did you know they have bikes available for sale? Nice ones, too. You can find them on Facebook (@bicastucson) and Instagram (bicastucson) to see if you want to purchase one from them. The bikes have been donated and refurbished by the BICAS staff.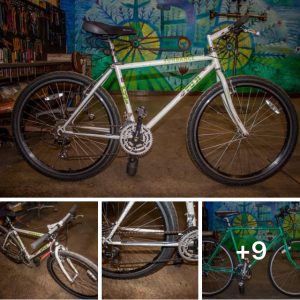 They are closed through April 14, but they are extending their sales to online platforms, even if in some limited capacity. Their new store hours upon their return is noon to 4 p.m. Wednesday-Saturday.
If you're interested in one of the bicycles featured send them a message on Facebook or email them at sales@bicas.org with a description of the bicycle you're interested in. Again, the bikes are on their social media links. If you want to donate a bike send an email to sales@bicas.org as well.
For more info about BICAS, visit our website at bicas.org.
Help out your local non-profit and get a sweet bike at the same time!