El Tour: 'A Start of a Renewed Passion' with New Route and Look
All Bobby Verenna had to say about El Tour de Tucson's unveiling of its new look and feel for 2020 was this to be convinced: "Great new route this year! This is a world class event."
He had us at the first three words … and the last three.
We'd like to think that too here at Perimeter Bicycling, where riders started to register Monday  afternoon for the Banner – University Medicine 38th El Tour de Tucson set for Nov. 21, 2020.
"I love the new route. It takes us through beautiful parts of Tucson – Colossal Cave and Pistol Hill (areas) and to some of the surrounding communities of Green Valley and Sahuarita," said Verenna, a veteran of 15 El Tours through the years. "Then we get to go through some of the historic and important parts of Tucson and all that it has to offer."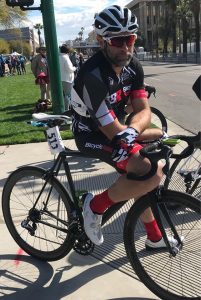 Much planning and effort went into the new route, one that will have a 100-mile event as well as a 57-miler.
The 100-mile ride and parts of the 57-mile ride will go east from downtown and head toward Tucson landmarks such as the boneyard of the Davis-Monthan Air Force Base, mountainous and saguaro-lined areas of Old Spanish Trail and Colossal Cave during El Tour's first ride into southern Pima County in 38 years.  Of course, there will be a 28-mile ride and a Fun Ride event too.
"The new course is not only more scenic, but safer with a great reduction in the number of cyclist/car interactions," said Gord Fraser, former participant in Tour de France, professional cycling coach as well as current head coach of Team El Grupo.
Fraser, along with El Tour officials, helped create some of the route. It's been a hit by some of have ridden parts of it.
"It has a nice mix of things for every rider; there's enough climbing that it makes it a challenging course but it's not super selective where a regular rider won't find in intimidating," Verenna said.
Fraser said he's looking forward to the ride as he helps Tucson youth get enthused with cycling with El Grupo.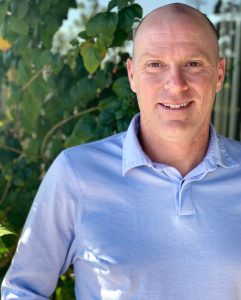 "All of us at El Grupo are excited for the new El Tour cycling routes," he said. "We sent 50 kids to ride last year and intend to be a big part in 2020. I truly believe this will start a renewed passion into an event that is dear both locally and revered worldwide as THE bucket list road cycling event in Arizona."
Verenna agreed.
"I love what's going on at El Tour," he said. "It needed a facelift and an update. Char and the staff there have done a great job. I'm excited for what the ride is and what it does for Tucson and the community."