Bikes for Change was a great success, 550 kids received bikes to get out and ride
What a great weekend more than 500 children had getting brand-new, free bikes from Serve Our City and a host of sponsors that made it all possible.
"Perhaps the only thing that beats the smile on the face of a child who receives a new bike, is the smile on the face of the adult who helped provide that bike!" said Robin Blumenthal, Outreach Pastor for Pantano Christian Church. "More than 500 smiles on the faces of kids competed with those of the adults in their life this weekend as El Tour de Tucson, Serve Our City, The Tucson Conquistadores, Jim Click Automotive Group, Canyon Ranch, Tucson Electric Power, Walmart and DMAFB joined forces to provide 550 bikes, helmets, locks and shirts to kids in need! Partnerships like this make great things happen in the lives of everyone involved!"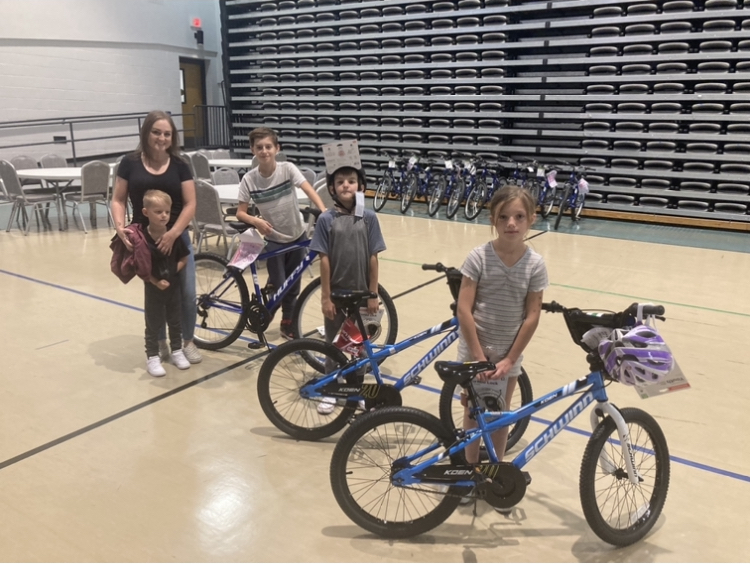 In addition to a free bike, kids received helmets, locks and a t-shirt and are ready to ride in this weekend's El Tour de Tucson. Every child who received a bike is eligible to ride in the El Tour Fun Ride for free.
"The over 550 El Tour Bikes for Change distribution will help populate the Tucson Loop with youth and families and expand the pipeline for cycling development to everyone in our community," said Pam Alexander of Pace Ranch. "Bikes for Change in 2023 will add more non-profit partners to scale the program to as many underserved youth as we can serve."
Serve Our City partnered with El Tour de Tucson sponsors, El Tour and their Tucson Bikes for Change program by helping to provide volunteers at seven locations throughout the city.
Children wrote "thank you" notes to those who made it all possible. All were grateful for their new ride.
"I liked my bike because I felt a vibe from it. And I love the color … teal." Labreyah, 10, said.
Said the Carter family: "Thank you to everyone that contributed to the new bike, helmet, lock, and t-shirt given to our 12-year-old son, Joseph. He was very happy to receive them, and looks forward to going on several bike rides this fall. Acts of generosity and kindness like this make the world a better place. You made our son's day!"