Casino Del Sol is back as an El Tour Sponsor, now in its 12th year of involvement
Casino Del Sol is a cornerstone of tribal economic development, reaching beyond the Pascua Yaqui reservation to the surrounding community from the events its sponsors, to the vendors it works with, to the jobs it creates for both tribal and non-tribal members alike.
The Casino will continue its community impact as the 63-mile El Tour De Tucson sponsor this year. This marks 12 years of sponsoring El Tour.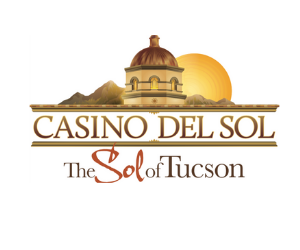 "Tucson is our home, they have supported us through our many iterations and we feel it is our responsibility to be involved in the community that has been with us since the very beginning," said Kimberly Van Amburg, CEO of Casino Del Sol. "We want El Tour to grow each year and hope to be at the forefront of that growth. What better way to do so than by sponsoring."
Because of the Pascua Yaqui Tribe's participation in El Tour, cycling has become a popular pastime in its communities. Each year the number of tribal members riding in the tour increases for all age groups. Families can be seen riding together, supporting each other and fellow tribal members.
 
Although the Casino does not have a team this year, it is sponsoring the Homicide Survivors' El Tour Team.
 
"We love the support El Tour brings to so many great charities as well as promoting health and wellness in our community," said Van Amburg.
 
More than 7,500 cyclists will ride in the entire event on Saturday.