Tucson Conquistadores a big part of El Tour at the startline, kids bikes and in the event
Where would Tucson youth sports be without the Tucson Conquistadores? Heck, where would Tucson sports be without the hard-working group that's been around more than 60 years?
Not in the great place that it's in these days. They have contributed more than $37 million to local and national charities through the years.
The Conquistadores are everywhere, and they'll have a big presence in the Banner – University Medicine 39th El Tour de Tucson this weekend.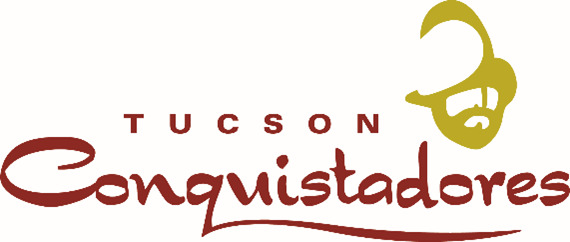 In fact, their presence has already been felt, given they were part of the great bike giveaway with Bikes for Change. After all, they are mostly about helping serve the youth in the community with opportunities.
On Saturday, more than 4,000 cyclists will ride in the 102-mile El Tour de Tucson. Another 3,500 will ride in the other mileages in El Tour.
The Conquistadores are the sponsor of the 103-mile ride.
"Our partnership really came about through the giving away of the 550 bikes to under-served kids," said Bobby Verenna of the Conquistadors. "Our mission as Tucson Conquistadores is to support youth athletics. So, it was just a real easy fit for us to partner with El Tour and give away of a bunch of bikes to a bunch of kids that needed it. And the sponsoring of the 103-mile ride to us was an added benefit to continue to get out in the community and let people know what we do for the city, for kids and sports. So, it was just an easy fit."
They don't just talk the talk, either. A few will be riding in the overall event. A couple of in the 102-miler and a few in the 63-miler or 32-miler.
Verenna, a cyclist, has ridden in El Tour 15 times "and it's an event that's near and dear to my heart. It's one of the best cycling events in the country. What we're doing in Tucson through El Tour is a great community outreach."
So, the Conquistadores aren't just a group people who help with the event, they are getting their workouts and having fun in the event.
"That's right," said Verenna. "Most of most of the guys are athletes at some level or have been in the past so youth sports is something that's near and dear to their hearts."
We thank you, the kids thank you, the community thanks you!