Chorost, PMR: A big part of El Tour, Bikes for Change and Tucson
Robert Chorost knows a thing or two about elite cycling and the Tucson community. He's been a strong advocate in each over the years.
For many years, in fact, in as much as he's ridden bicycles at an elite level and has a very successful business in Precious Metals Refinery.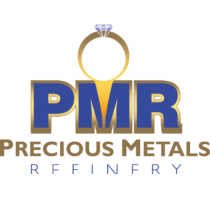 Now, he's a gold-level sponsor for El Tour, a ride he's been in a few times. He's one of the proud sponsors of El Tour's Bike for Change.
"There are many reasons why I have decided to become a sponsor of El Tour," Chorost said. "El Tour is a great event with a huge economic impact for Tucson. It also introduces people to the lifestyle, cycling community and culture in Tucson. The charitable organizations help raise money for kids in need; the money to fight diseases is incredible.
"When I think of El tour, it's not just a bike race, but a community coming together for many different goals while promoting a healthy lifestyle and helping others."
Chorost gets it because he's been part of that community for more than a decade.
He raced competitively from 2008 to 2012 at the state level, winning multiple state championships for his age group. By the time he was 18 years old, he was a Cat 2 cyclist. He's in his early 30s now.
He rode in his first El Tour in 2006, riding in the every event since except for 2020 (COVID year) and in 2022 when his son was born just a few days before El Tour.
"I have done El Tour for fun with friends to help them get a great time for the 100-mile event and I have raced competitively in El Tour," he said. "I have had a top 10 result and a handful of top 20 results in the 100-mile event."
But, those were the good old days of cycling, although he does get out and ride once in a while.
"Now I cycle for enjoyment, meditation and a healthy lifestyle," he said.
He'll be back once again, riding with his team of cyclists, "helping El Tour and the Boys & Girls Clubs raising money for Bikes for Change, which provides underprivileged youth a bike, helmet, lock and light.
"I think it's important to get kids involved in cycling as there are people from all walks of life and profession sharing compassion."