El Tour Kickoff: Pima County El Tour Loop de Loop set for September 23, 2023
Get ready for the 7th Pima County El Tour Loop de Loop on Saturday, Sept. 23, and will conclude with an after party.
The event, which helps promote the more than 60 non-profit partners involved in the El Tour, is the official kickoff for the Banner – University Medicine 40th El Tour de Tucson on Nov. 18, 2023.
The Loop de Loop is an outdoor activity that is scheduled from 7 a.m. to noon and will be held on The Chuck Huckelberry Loop.  It will be held just south east of the Rillito Race Track with live music, prize drawings and more.
Media is invited to attend any, and all events.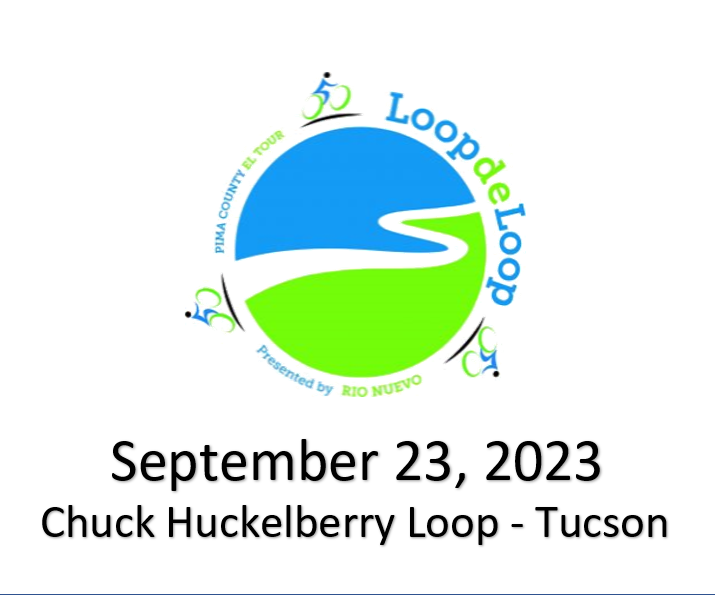 Loop de Loop is an event to help nonprofits find cyclists for their cause in El Tour, which is scheduled for Nov. 18, 2023. It gives the opportunity for cyclists to pick their nonprofit, find new riding partners and find training rides.
Corey Spector will perform from 10 a.m. to noon.  Raffle tickets will be provided at the event. Come and have fun and possibly win some amazing prizes! Participants can obtain tickets from non-profit partners at the event.
The grand raffle prize for this year's is a Tissot watch presented by Ben Bridge.
Loop de Loop is a free, easy, casual and fun ride open to individuals of all ages and abilities. It's a cycling get-together encouraging everyone to take up cycling to achieve better physical and mental health and to use the Loop to navigate in and around Pima County.
For more information on the event, contact Steve Rivera at Steve@eltourdetucson.org or (520) 661-5302 (cell, call or text) or TJ Juskiewicz, executive director of El Tour, at tj@eltourdetucson.org.