Coach Gord getting El Grupo ready for El Tour … and More!
If you see more and more kids out riding bicycles again you can likely attribute it to El Grupo, a youth organization that provides children with experiences that are fun, skill-building centered on bicycles.
The pandemic slowed El Grupo's roll – literally – given the kids couldn't go out and ride. But they are back – with restrictions, of course – and loving getting back on bikes full-fledged.
"We got through these past several months …" said Kate Hiller, the organization's Executive Director. "We've had to learn how to connect with our youth without being on a bike, and yet encourage them to be on their bikes."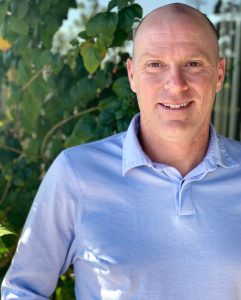 It does not hurt to have great coaches, including new coach Gord Fraser or Coach Gord as the kids call him. He's one of the best cyclists in the country if not the world, given he's a three-time Olympian and a Tour de France participant.
"I've been enjoying myself tremendously," said Gord of his new role. "It's more about me giving them more of a passion for the bikes, and develop personally from the power of the bike can provide"
Coach Gord said the bike may be a metaphor for life for the kids, "helping them mature and become more confident and grow as a person" as they continue to ride.
Since the restrictions have eased in the last couple of months, El Grupo and the kids have eased back into cycling with one-on-one rides, getting to know their new coach. Then there was some training time, which included social distancing with small groups.
"It's an exciting time as we continue to learn," Hiller said.
Gord sees some momentum going with the kids as "they get back in shape." There are gravel rides, mountain bike riding and, of course, road riding.
"I get to see where everyone likes the bike most," Gord said. "It's been very pleasurable for me. I'm learning just as much as the kids are and that's always nice as an old pro. You can never stop learning. I'm enjoying it quite a bit."

El Grupo has a number of different programs for the kids, including:
Team El Grupo is a year-round after-school program for youth ages 12-18 that fosters healthy values through goal-oriented cycling and leadership development, serving almost 40 youth weekly.
El Grupito, a semester-long after-school program that encourages youth ages 7-13 to build skills and confidence, be active and healthy, and have fun through bike riding and camaraderie, serving more than 50 kids weekly.
Manzo Elementary Bike Club is a semester-based program that engages youth in an after-school bike riding club to build skills, confidence, and healthy habits at this low-income school, serving more than kids weekly.
Bike Packing is a program for youth ages 13-18 who are interested in adventure biking. The youth in this program are challenged by loading their bikes with gear and riding into the mountains to camp.
Summer Bike Camp focuses on safe bike riding and independence for every skill level and promoting health and wellness for youth to over 150 kids, ages 6-13 during the month of June.  Team El Grupo participants gain job and leadership experience as camp counselors.
"Some of the programs are in a bit of a lull because of the pandemic, but slowly but surely we will get there," Gord said. "Hopefully, we can through all this and push the programs
forward."

They are pushing – actually pedaling forward – to El Grupo's 7th Annual Fall Fondo on Sunday, Oct. 25 and its usual participation in El Tour de Tucson set for Nov. 21. They are encouraging riders to sign up for each ride and ride for them to help raise money.
To sign up for El Grupo's El Tour ride, visit Register for El Grupo.
"We're counting on El Tour to be one of the showcase events (for the kids) in the fall," Gord said. "Then in the winter and spring hopefully return to normal as it refers to Team El Grupo."