Diamond Ventures does so much for the community, back as an El Tour sponsor
Diamond Ventures has long been associated with El Tour de Tucson. And it's all good. Well, great, in fact. Back in the day they were the title sponsor of big Perimeter Bicycling Association events for a number of years.
Well, they are back this year as the Aid Station Sponsor, one of the keys to our success here at El Tour. This year we'll have 14 of them ready and willing to help the more than 7,000 cyclists get through their respective rides.
They'll have water, food, trinkets and enthusiasm at every stop.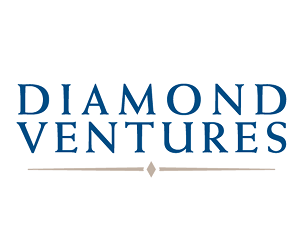 "A lot of our philanthropy is centered around health and healing: Diamond Children's Center, Memorial Steele Research Center, the Aid Stations seemed to a logical fit," said Priscilla Storm, Diamond Ventures Vice President. "El Tour is a great way to showcase our community. This year's route goes by two of our projects on the southeast side – Houghton Town Center and Rocking K."
The cyclists will notice the area. And they'll notice Diamond Ventures hospitality as well. They've been around a long time and are one of the leaders in real estate development and investment companies in Arizona.
"El Tour is a great way to showcase our community," Storm said. "It promotes healthy cycling and makes a great contribution to our tourism economy."
What better audience than El Tour given so many cyclists will be in town – about 40 percent from out of town – to see the great sites of Southern Arizona. Many come the week of the ride and stay after to enjoy the great weather and food the area offers.
"What is Takes" is a motto at Diamond Ventures," she said. "Community engagement is essential to what we do and who we are."
And you do it well. Thanks, as always, for your efforts and sponsorship in El Tour.