El Tour de Tucson Postponed until November 20, 2021
Tucson, AZ (February 10, 2021) – After carefully monitoring the ongoing public health
concerns brought on by the coronavirus pandemic and an abundance of caution for the
safety and wellness of our cyclists, volunteers, staff and the communities through which
the route passes, the Banner – University Medicine 38th El Tour de Tucson has been
postponed to Saturday, November 20, 2021. The event was originally scheduled for
November 21, 2020, then rescheduled to April 10, 2021.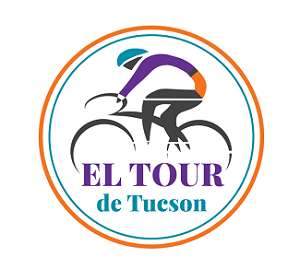 We have been working with local officials in attempts to implement mitigation measures and strategies that would allow a reduced number of riders to participate in one of the country's largest cycling events. Although various protocols and processes of mitigating health concerns were explored, several local agencies recommended that we postpone such a large event until a safer time to conduct the event. The crowds of cyclists that are a part of El Tour were well beyond any state or local thresholds for public gatherings.
"After exploring all options to safely allow us to welcome thousands of cyclists from all
over the world, we have made the difficult decision to postpone the 38th El Tour de
Tucson until November 20, 2021," stated El Tour de Tucson Executive Director TJ
Juskiewicz. "Our top priority is always the safety of everyone involved with the event
and feel this is the most prudent decision."
All registered participants will have their registration deferred to the postponed date of
November 20, 2021, that will be held in the traditional weekend before Thanksgiving.
El Tour de Tucson has been part of the Tucson community for nearly four decades,
helping raise over $100 million for local, national and international charities.
Unfortunately, the pandemic has forced us to again postpone the event until we can
safely host such a large event.