Olympian Holden looking to make Tucson a spot for USA Cycling's Let's Ride Program
Mari Holden is all about enjoying the ride … and helping the kids, of course.
She's enjoying – and helping – each as USA Cycling's Community Director in charge of the Let's Ride Program. It's USA Cycling's initiative to get more kids on bikes, with a goal of getting nearly 20,000 children on bikes in 2021.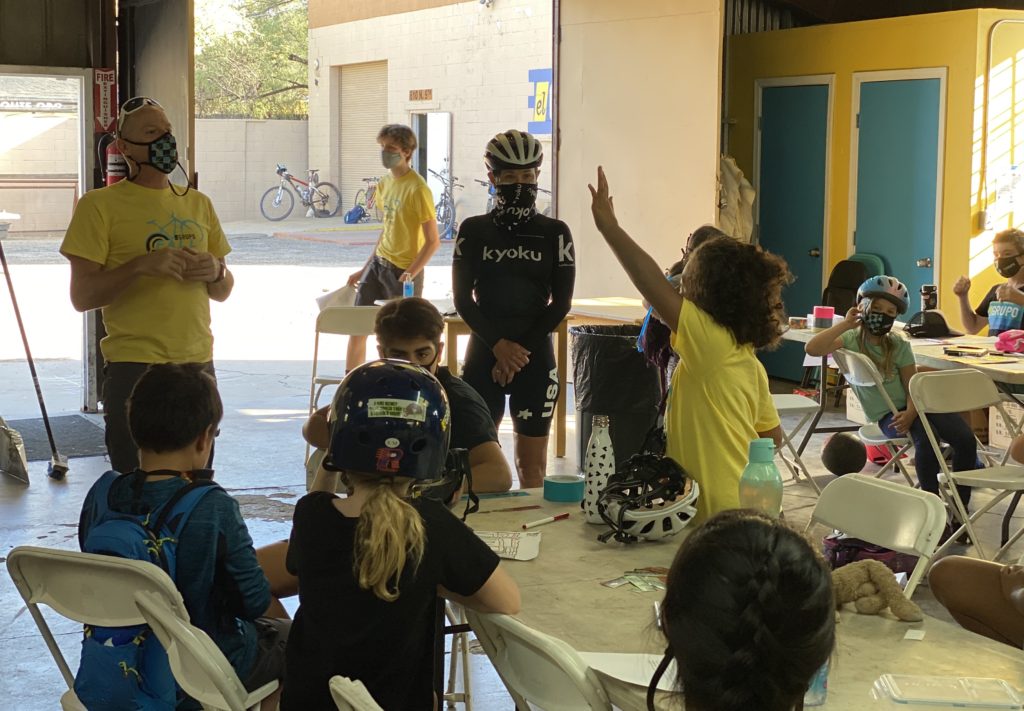 Ambitious to be sure, but that's Holden, a silver medalist in the 2000 Olympic Games in Australia.
"I've been wanting to work with kids so it's a perfect fit," said Holden, who had spent the previous years as Team USA's cycling coach.
The pilot project – she's been on the job since January – is about teaching kids bike safety and wearing equipment correctly. It's essentially a two-hour bike safety clinic for kids 8 to 11 years old.
"It's bike checks and the little things," she said. "It's very simple but it's an introduction to USA Cycling."
The camps are free and are run by USA cycling coaches.
"The whole goal of the program is to make sure the kids are safe when they ride a bike," she said.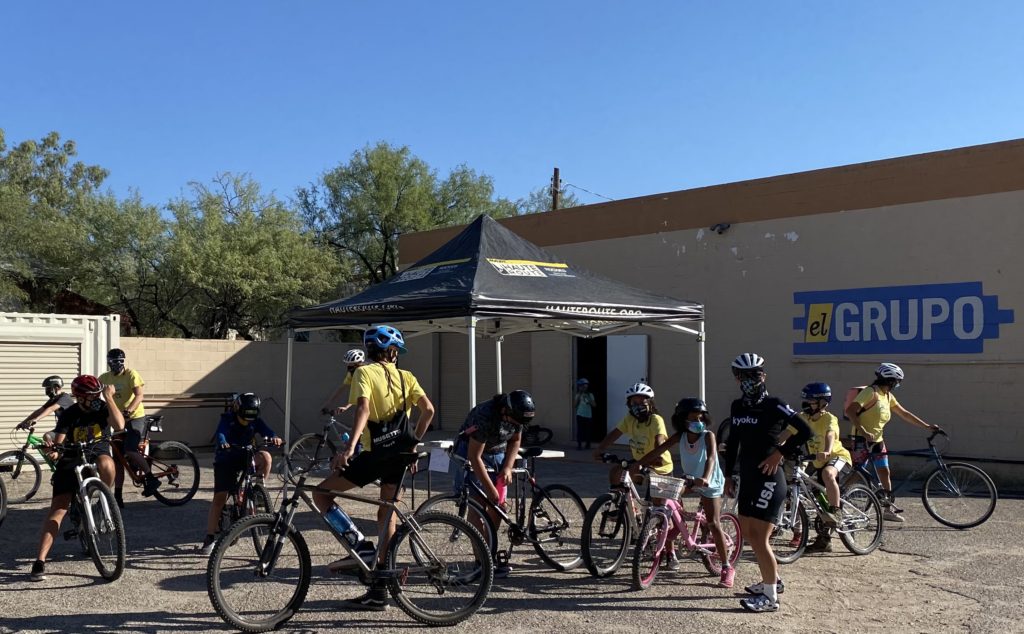 It's a subject near and dear to the former Olympian and six time U.S Time Trial Champion.
She loves bikes and she still loves cycling.
"It feels like it's gone quickly but also feels like it was another lifetime ago," she said of her Olmypic days. "But, I try to stay in shape and love riding my bike."
These days she's based at Team USA headquarters in Colorado Springs, and occasionally makes her way to Tucson to enjoy the weather and the cycling opportunities. In early February, she sat down with Tail Winds to discuss her hopes of bringing her new program – Let's Ride – to Tucson, one of the country's best cycling destinations. She hopes to roll it out the program in Colorado Springs, Denver, San Diego and Tucson.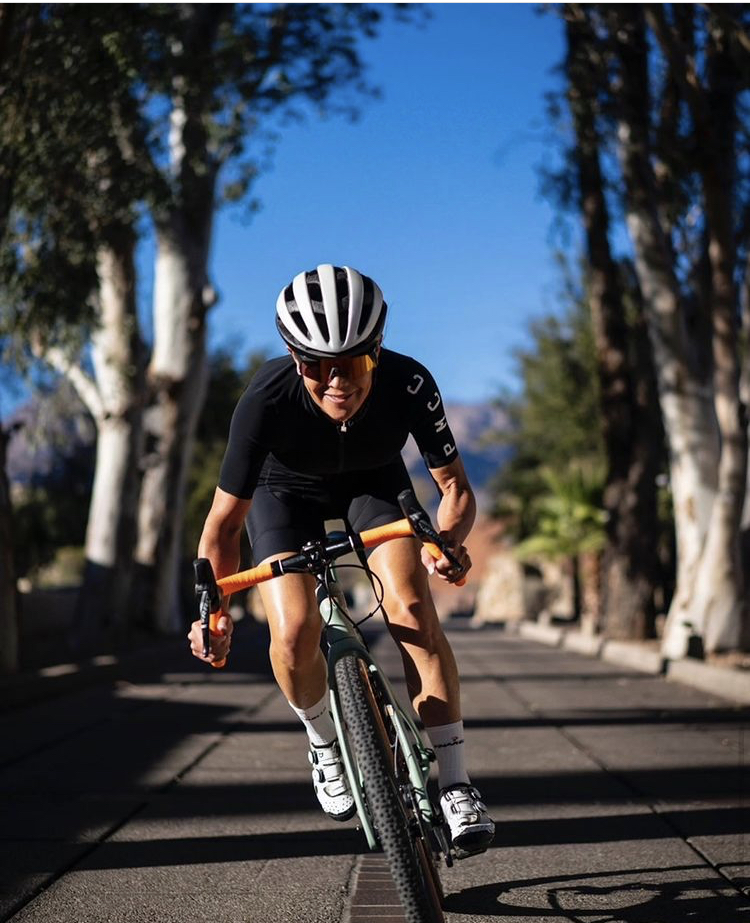 She's in discussion to bring the program to El Tour de Tucson's Fun Ride in November. More than 800 cyclists ride in the annual Fun Ride.
"We'd love to combine (the program) with other events, making it a family thing," she said. "The camps are for as many kids as possible."
And, of course, Tucson would be ideal. In fact, she's well-versed in Tucson, given she has visited for more than 20 years.
"This year has been riding more, especially coming to Arizona to get away from Colorado (and the cold). And with Pace Ranch available it's been great," she said. "I've been coming to Tucson since the early 90s to train because it's such a phenomenal place to come and ride your bike. I'm amazed how far it's come with the bike trails and such.  The training here is great and you hardly have to go on the roads.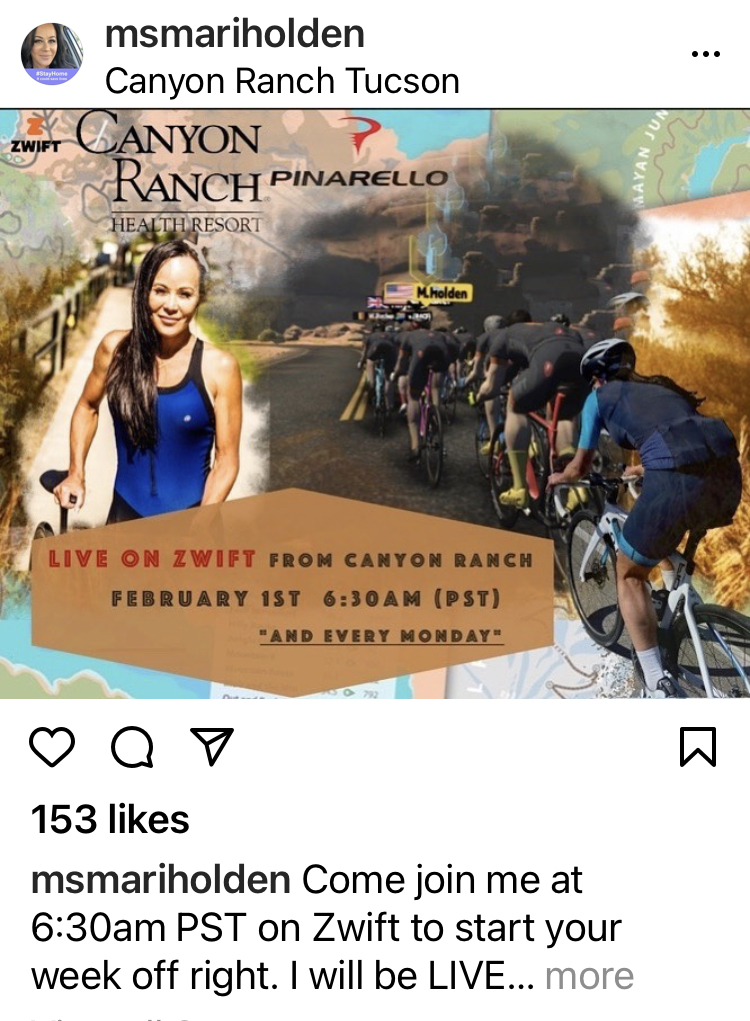 "It's perfect to come here and train in the winter."
And when she's not riding on the streets of Colorado or Tucson she's on Zwift, leading rides every Monday.
"It's an hour of wellness and mindfulness," she said, smiling.
Go join her and find out more about USA Cycling's Let's Ride Program here: Let's Ride Camps | USA Cycling