El Tour joins forces with HonorHealth, McDowell Sonoran Conservancy to bring back Tour de Scottsdale
One thing is certain come April 13, 2024: There will be lots of bikes on the streets of Scottsdale.
Tour de Scottsdale announced its return after a five-year hiatus, making this upcoming year the 20th anniversary of its creation.
It's teamed up with some of the best in the business as HonorHealth will be the title sponsor, the McDowell Conservancy will be the beneficiary (once again) and El Tour de Tucson will host the ride.
Win. Win. Win … for Tour de Scottsdale.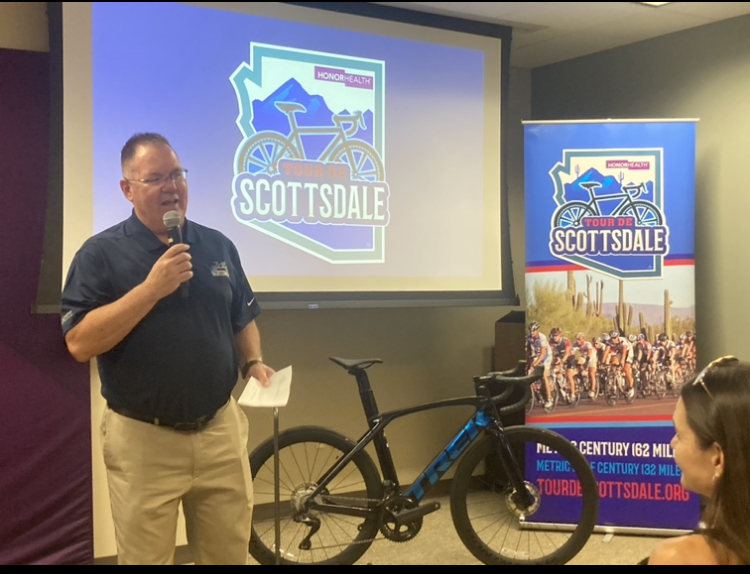 "We will be dedicated to put everything into this to make it a world class event," said TJ Juskiewicz, El Tour's executive director.
Juskiewicz called it a "destination event" given the great weather in April and Scottsdale being a premier city to come visit in the spring.
"We've got great partnerships and McDowell Sonoran Conservancy has been fantastic," Juskiewicz said. "The city has just been a wonderful partner. Everyone we've worked with has the same goal and vision to make this event and absolute success."
HonorHealth announced it will be a two-year sponsorship deal, with CEO Todd LaPorte pledging to ride in the event.
After reviewing the value of the ride – in initial discussions – LaPorte said he was all in with the sponsorship.
"It became very obvious that this is something that we should enthusiastically support," he said. "There are three reasons. This will promote conservancy as the special asset that is our city. It will promote our unity as a community and encourage fellowship around a shared experience. And, it would amplify our health mission to improve the health and well-being of those we serve."
Again, win, win, win.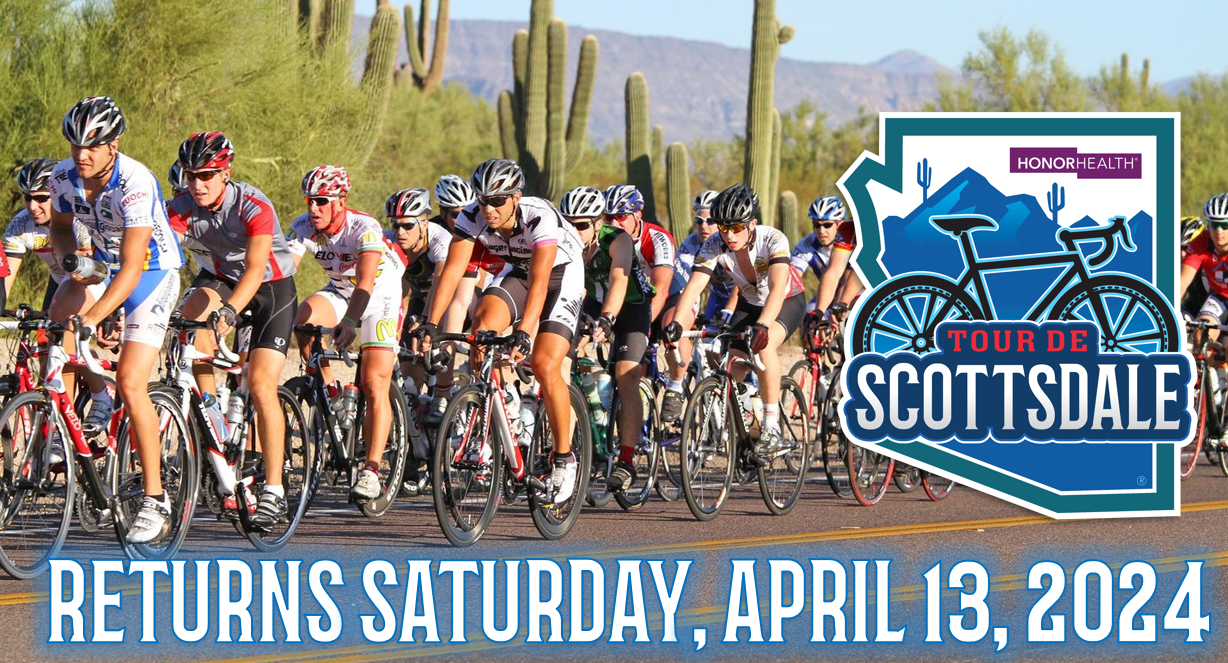 LaPorte also spoke to the importance of Scottsdale's continuing – and successful – Blue Zone Project, which is a joined effort with the City and others to help transform the environment into a great living area and strong community of resilience and economic strength.
"What you need to know about the Blue Zone project is that it's going to be a way to enhance the environment in Scottsdale, to make healthy activities and habits easier to choose and adopt," LaPorte said. "And it scopes fans many determinants of health — physical exercise (and) fellowship are core elements of the project's principles. And this Tour will be an early and shining example of those principles.
"So, we hope that the Tour and Blue Zones can not only show why Scottsdale is a great place to live, but also strive to be one of the healthiest cities in America."
He added later, "let's wish our Tour participants a healthy ride, a friendly race, and a fun experience with a few good laughs and smiles to share."
He jokingly added he vows not to finish last in the ride.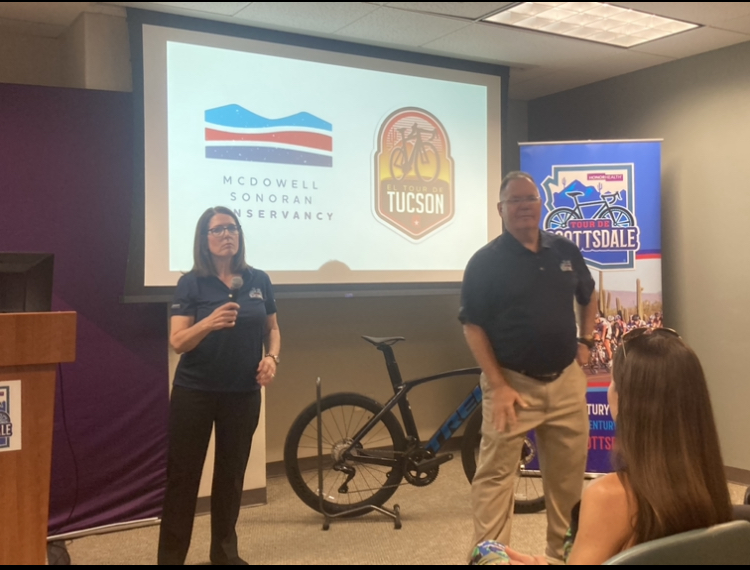 Margie Traylor, Board Chair of McDowell Sonoran Conservancy, said she "couldn't imagine a better partnership."
"The values of our organization are so closely aligned (with HonorHealth) and the Blue Zones project is so exciting for the City of Scottsdale for all of us citizens," she said.
Scottsdale Mayor David Ortega called it "a fun pairing" with Scottsdale and El Tour, adding he's well aware of El Tour's cycling history, given he has a few posters of the event at home.
"This all fits into our model of being a wellness-oriented city," Ortega said. "We know that April is still going to be a great month, whatever the weather and people will want to participate."
You can register now by going to: tourdescottsdale.org