El Tour presents check to Banner's Diamond Children's Medical Center for $101K
It was a great day for El Tour de Tucson and Banner – University Medicine on Friday morning.
El Tour representatives issued a check for $101,106.00 to Banner for the Diamond Children's Medical Center. Diamond Children's is the primary beneficiary of El Tour de Tucson.
Banner just finished its second year as the event's primary sponsor of El Tour.
El Tour board president Pat Lopez thanked Banner officials for "all they've done in the community."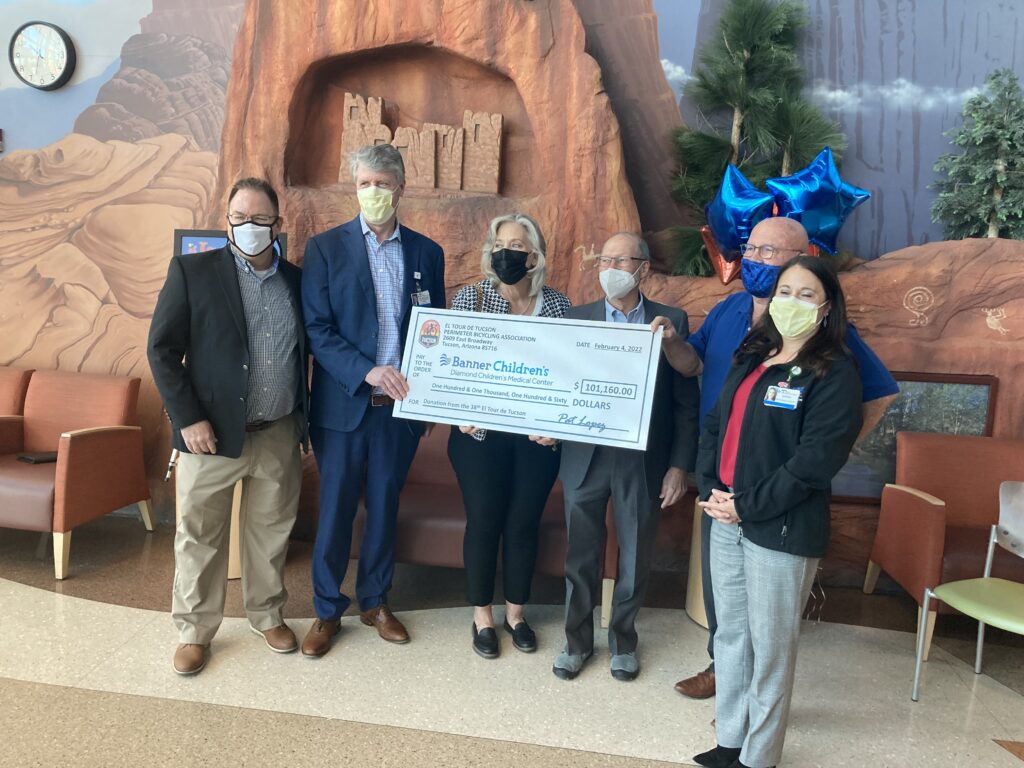 "We do what we do to give back to the community," he added. "Having sponsors like Banner really means a lot to us."
Sarah Frost, CEO Banner – University Medical Center Tucson, CEO – Banner – University Medical Center South, said the partnership is a "great" one and said the funds they received "will greatly support the kids in our community and the Diamond program."
More than $4 million was raised this year for the entire event with more than 6,700 riders participating in it. Through the 38 years of El Tour more than $105 million has been raised to help local and world wide charities.
"Banner – University Medicine has been a gracious and ever-present sponsor in the last two El Tour rides," said TJ Juskiewicz, executive director of El Tour. "They provide tremendous support, including a dedicated cycling group. Banner is not only a great partner but a great friend to El Tour. Thank you!"