Rotary comes through again in El Tour … of course it did
Rotary's Ride to End Polio mission came through again for the 2021 El Tour de Tucson!
Of course, it did because, well, that's what it does and has done through about a dozen years of participating in the Southern Arizona event.
The 2021 Ride to End Polio raised a total of $2,996,868 including all donations from all sources, according to Rotary officials. Through the 12-plus years of participation (including indoor), Rotary has raised more than $56 million to help its cause.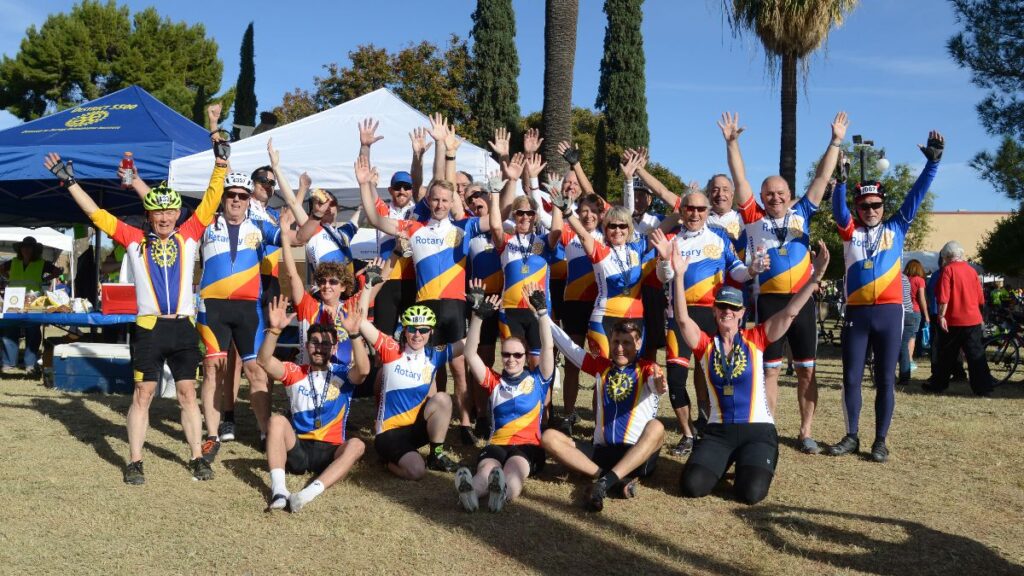 Wow!
The 2021 Michael J. Harris Memorial District 5500 Ride to End Polio presented by the Rotary Fellowship Cycling to Serve has done very well in honoring a man who passed away in 2011.
Harris came up with the idea after trying to help small Rotary clubs benefit from the Bill & Melinda Gates Foundation two-for-one contribution to eradicate polio worldwide.
He asked to be involved with El Tour and the rest is history. The program has had a huge impact given the money raised.
"Mike's thought and follow through to have Rotary's participation in El Tour has been life-changing for many who will be polio-free as the event now raises millions of dollars for Rotary's immunization programs in endemic countries," said Charlotte Harris, Mike's widow and the one in charge of the program's indoor event. "And El Tour de Tucson has provided Rotary, and many other non-profit organizations, the opportunity to raise funds through the support of those riders who are riding for a particular cause.  It is a win-win for everyone as non-profit organizations, which benefit individuals in our local and world communities, don't have to plan a special event to raise these funds nor the time and expense to put on a special event."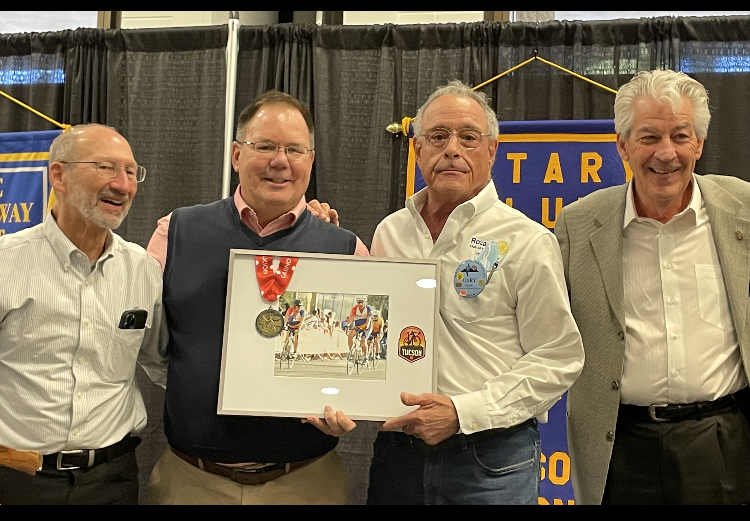 More than 100 cyclists – from 12 states – converged in Tucson for a great day of cycling on El Tour ride day. The Indoor Ride to End Polio had 25 teams with about 250 cyclists raising funds. More than $500,000 was raised there.
According to Harris, all proceeds go to the eradication of polio to the foundation of our international organization, The Rotary Foundation.  Today there are only two countries that are polio endemic. Funds raised through El Tour/Ride to End Polio will be used to continue the eradication programs in those two countries: Pakistan and Afghanistan.  Recently, the Taliban in Afghanistan has again permitted oral polio vaccinations to be done door to door.