El Tour To host Benson Healthcare El Tour de Zona
Get ready for a new and exciting three-day cycling event in Southern Arizona on March 25-27.
The Benson Healthcare El Tour de Zona is a three-day, fully supported bicycle tour during the day and a fun festival at night visiting Sierra Vista, Bisbee and Tombstone. It'll be based in Sierra Vista.
The event is hosted by El Tour de Tucson and Perimeter Bicycling.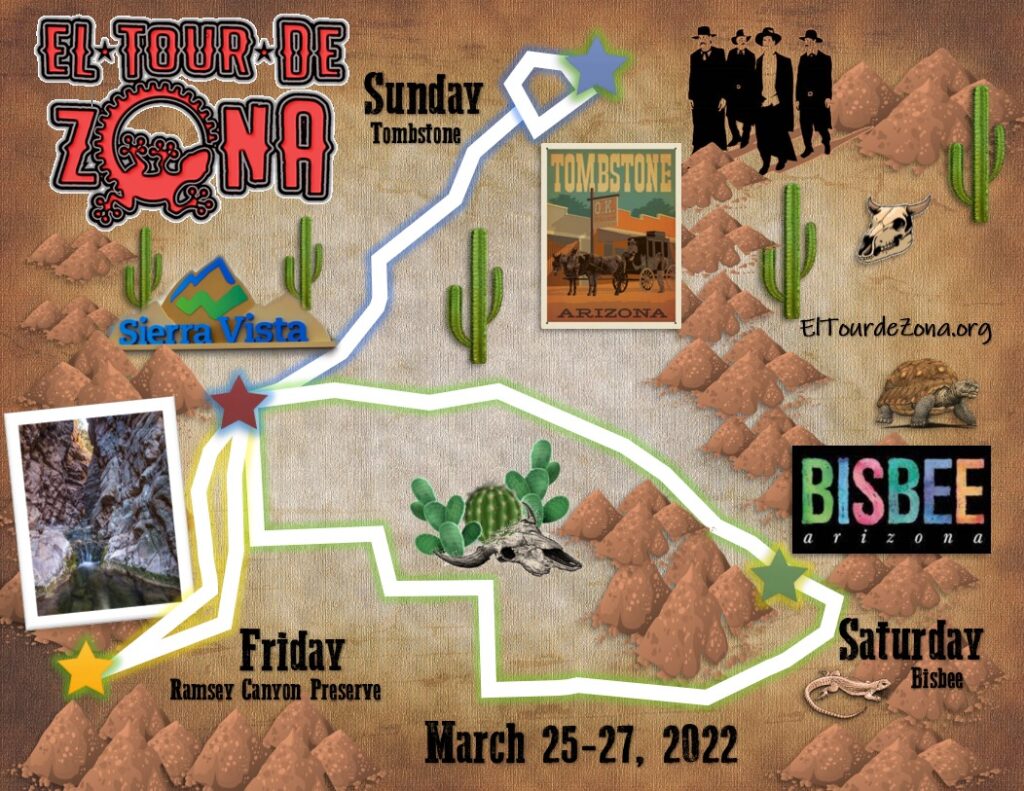 The ZONA is all about having fun! It's three days of destination loop bicycle rides on paved roadways mixed with post-ride festivals featuring live music, great food and a local craft beer/wine garden.
"We're excited to bring Southern Arizona this great event in some of the state's most historic small towns," said TJ Juskiewicz, El Tour's executive director. "We're expecting close to 800 like-minded cyclists who enjoy the outdoors, fun and, of course, cycling. We've heard many cyclists talk about an event like this, so we are making it happen."
Of the nearly 700 cyclists already registered 41 percent are from out of the state, with 34 states represented. Cyclists from Canada have registered. Don't want to ride? The evening entertainment is free and open to the public. The list of bands can be found here: https://eltourdezona.org/entertainment-2/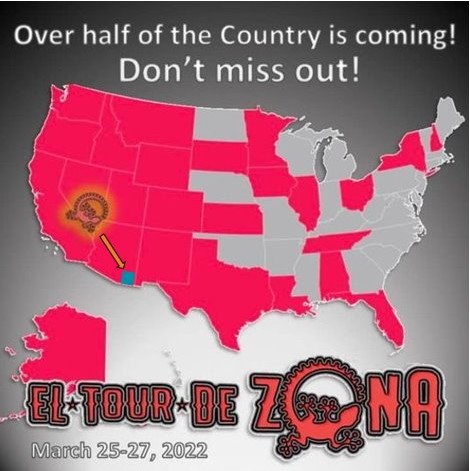 Veteran's Memorial Park in Sierra Vista will be the host/base sight for the three nights. Camping and RVs will be the available for cyclists as well as hotels near the site. Register here: https://eltourdezona.org/
"Sierra Vista was the natural choice to host our inaugural El Tour de Zona," Juskiewicz said. "The people that we met in Sierra Vista made the difference! The natural beauty of the Sierra Vista area combined with amazing facilities in the city got us excited about the possibilities, but the difference was getting to meet the people of Sierra Vista who welcomed us with open arms."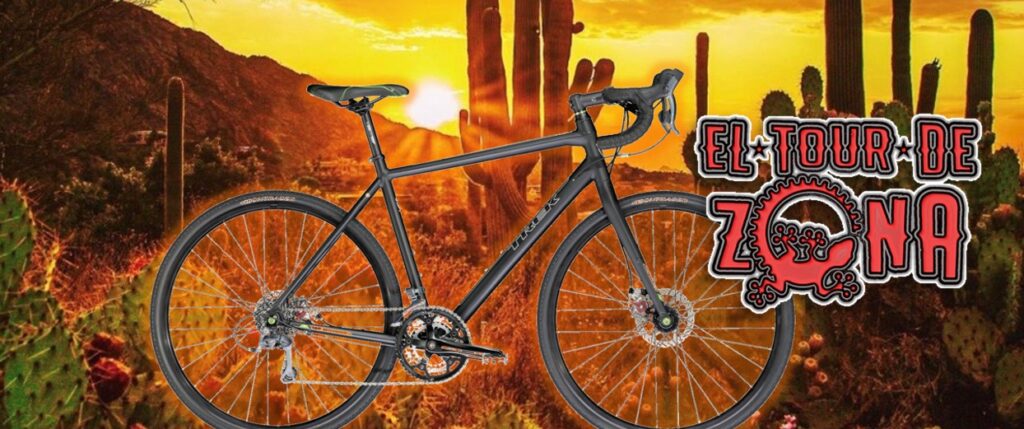 The schedule includes:
Friday – Rides from Sierra Vista to Ramsey Canyon Preserve and back to Sierra Vista Led rides by VeloVets approximately 29 miles (Led Rides at 9am, 11am and 1pm or on own)
Saturday – Rides from Sierra Vista to Bisbee and back to Sierra Vista
(Approximately 60 miles)
Sunday – Rides from Sierra Vista to Tombstone and back to Sierra Vista (Approximately 40 miles)