Emerge Joins El Tour as a Nonprofit; Here to Help the Community
Jessica Escobedo saw a need for the nonprofit Emerge Center Against Domestic Abuse to join El Tour de Tucson as a partner. She knows firsthand the importance of its services and how it helps those who have gone through traumatic live-changing experiences.
"Emerge is thrilled to partner with El Tour de Tucson for the very first time in 2021," said Lauryn Bianco, Emerge's Vice President of Operations and Philanthropy. "Even though our approaches are different, Emerge and El Tour are similar in our vision that everyone in our Southern Arizona community can live healthy lives – and from Emerge's perspective – a healthy life free from abuse.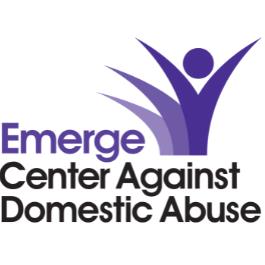 "We are also thrilled to work with Jessica again, who frequently educates our community about her family's tragic experience with domestic abuse. We are humbled and grateful to Jessica and her family for their willingness to share their mother's story with the purpose of educating people about domestic abuse red flags, warning signs and what resources are available."
El Tour welcomes Emerge's presence and participation. And Escobedo, El Tour's Event and Nonprofit Director, is more than happy to tell her story in order to help others get through theirs.
She too believes in Emerge's vision and mission are paramount: a life free from abuse and where everyone is safe. Through Emerge, Jessica has gained "a sense of understanding" saying she wished she had known more about domestic violence and abuse.
Just three years ago, her mother was a victim of domestic violence, which resulted in the murder of her mom.
After her murder, Emerge Center against Domestic Abuse and Homicide Survivors, reached out to my family and I to support us through the most trying time in our life," Jessica said. "As hard as it was telling her story and reliving the moments, we knew her story would help someone and that's what she would have wanted."
Jessica has worked with El Tour non-profits for more than two years and all are important to her.
"I believe that all of our nonprofits offer something special to the community for different reasons," she said. "Until a person has to utilize the service of these wonderful organizations, it's truly hard to explain how the impact each of them have on a person, family and community.
For me, Emerge gave me an avenue to speak to others about my mother's experience from a daughter's/family perspective. Domestic abuse does not only affect the victim that is being abused but it also affects the loved ones of the abused."
If you'd like to ride for Emerge visit: Emerge Center Against Domestic Abuse (pledgereg.com)