Women Warriors part of El Tour's growing list of non-profit partners
El Tour de Tucson welcomes Women Warriors, one of the more than 40 non-profit partners for the Banner – University Medicine 38th El Tour de Tucson.
Like many of the non-profit partners they have a noble cause of helping the community – and their community – by using El Tour as a fundraiser.
Women Warriors are in the process of getting – or trying to get – cyclists to ride for its nonprofit for the Nov. 20, 2021. This is Women Warriors first year with El Tour.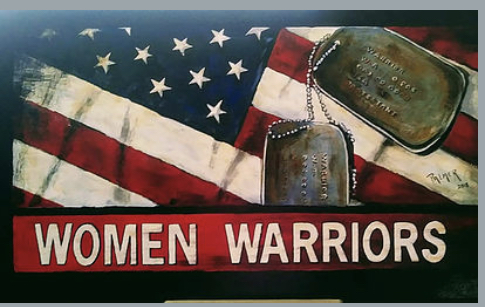 "We're looking forward to partnering up with El Tour to raise funds for our female veterans," said Karen L. Kuciver, founder and director of Women Warriors.
It's a worthy and noble cause. In the last three years, Kuciver has assisted more than 350 female veterans, including more than 70 with emergency financial assistance.
"We provide these services so they can regain their self-esteem, their honor and dignity," said Kuciver. "So, that they reach their greatest potential."
Kuciver founded Women Warriors in 2016 as a resource to help female veterans with clothing, hygiene items and great Christmas for a family of three. It was then she realized there was a need for more assistance. A year later, she assisted 40 families.
More recently, in November of 2020, Women Warriors opened its second location in Tucson, which includes Tucson's first and only female Veteran resale boutique called Wendy's Collection Boutique. There Karen provides more services and necessities including food and clothing items at no cost to the program Veterans.
They live by their mission: To enhance the lives, care, and support of our female veteran community. We provide the resources they need to regain their self-esteem, trust, honor, and dignity so that they can achieve their greatest potential.
     Women Warriors vision is to address female Veteran's well-being through education, coordination of support and aid and relief to eradicate financial and housing insecurity.
 If you'd like to ride for Women Warriors in El Tour visit: WOMEN WARRIORS (pledgereg.com)