Fiske rides for his Uncle Kevin & the Alzheimer's Association
With every pedal while on a bike, John Fiske thinks of his uncle Kevin. Every forward movement matters.
Cycling was Kevin's passion. It is now John's.
He's now the team captain for the Alzheimer's El Tour de Tucson cycling team as the Alzheimer's Association has become an El Tour nonprofit. He's riding for the Alzheimer's Association Desert Southwest chapter.
Uncle Kevin was a nationally ranked bicyclist for several years.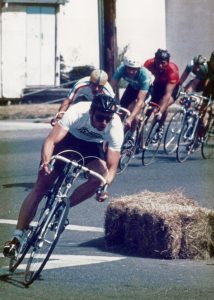 "I used to go to his races and be amazed," John said. "Alzheimer's doesn't care how good a shape you are in."
Kevin passed away at the age of 64 of young onset Alzheimer's disease.
On his website, John said: "Kevin's passion to compete required a lifelong daily training routine. As a result of that commitment, he participated in and was successful in state, national or international competitions in rowing, golden glove boxing, mountain climbing, marathon running, cycling and cross-country skiing.
All who loved, worked with, competed against, or befriended my uncle Kevin will remember him by his favorite two words: 'LET'S GO'"
 And now, John does it for him – cycling in his honor.
John's been riding competitively for about 20 years.
"I'm not winning races; I'm not one of those guys," he said, with a chuckle. "I enjoy being in shape, I do it for the workout. I'm also doing it for a cause and something I believe in."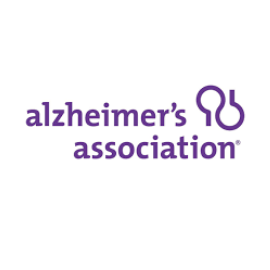 He's on the regional leadership counsel for the Alzheimer's Association.
"I can relate stories that I have (and experienced) because of my uncle and grandmother," he said.
He doesn't do all this alone. His girlfriend, Karen, rides alongside with him. She, too, has background with family members experiencing hardship. Her father is affected by dementia.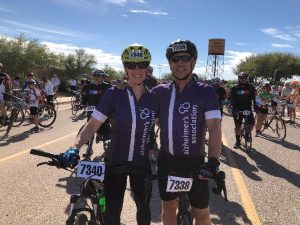 They ride more than 100 miles a week around Tucson, getting ready for El Tour in November.
"She's new to road cycling, having been a mountain biker," John said. "She's really stepped up her game. She's gained confidence. We applaud the people of El Tour who make the ride safe given the traffic in Tucson. It makes people like Karen enjoy the opportunity to go for it."
The duo has ridden in El Tour twice, riding the 25-miler two years ago; the 50-miler last year. This year they will ride the 100-miler.
"I enjoy it and love it," John said. "I've done a lot of events in my life. I enjoy the atmosphere of the riders and the subtle discussion that occurs when you're going around Tucson.
"And that finish Downtown is just awesome. The atmosphere is great."
He said he applauds those who are riding just for fitness or riding for a cause or overcoming adversity. The important thing is that they are riding.
"We see how the other causes (nonprofits) have done a really good job of using the Tour for marketing," said Fiske. "I'm hopeful to see a lot more jerseys of purple out there."
To have a purple jersey or to ride for the Alzheimer's Team visit:
https://act.alz.org/site/TR/LongestDay2020/TheLongestDay?pg=team&fr_id=13035&team_id=622470