For Michael Set, El Tour is always memorable
For Michael Set, the El Tour de Tucson is a memorable event for more reasons than one.
Not only does it allow him to get out and do something he loves – cycle – but it also helps honor a brother-in-law who passed away while cycling when he was hit by a drunk driver.
It's what started the family riding in El Tour in the late 2000s
"It used to be just him riding in it but then he passed," said Set.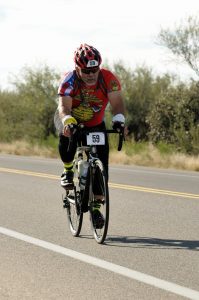 Ever since then it has been a family affair, a group of four cyclists enjoying the day remembering their cycling brother, Paul L'Ecuyer.
"He was one of the people who participated in the original El Tours," Set said.
Yes, he was that dedicated to cycling and loved it.
"Every year we go to the bike memorial by the railroad tracks and have a ceremony commemorating him," Set said. The memorial tribute is usually a day after a long and enjoyable El Tour.
Set, one of the first ones to register on Monday, said he's already getting ready to ride for the Nov. 21, 2020 event.
"I like to give myself a goal early in the season so I know what I'm set up for," said Set, who will be riding in the 100-mile event.
It's his staple ride, save for 2011 when he rode the 42-mile because he had a knee replaced earlier in the year.
This year will be his 12th El Tour, which has turned into an important part of his lifestyle of staying in shape.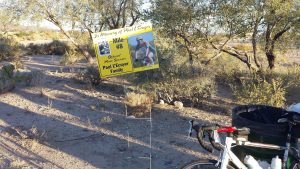 "El Tour is a challenge I look forward to every single year," Set said. "It's the only century I really ride. I train for 50-60 miles, but this is my main goal each year in November."
Set said he's looking forward to the new route in as much as it's never been done before.
"It's going to be interesting," he said. "I'm interested to see how it'll be to ride down south. It looks like a nice route."