Friends of PACC & Jerry Rosen: Match Made in Animal Heaven, join them for El Tour
Jerry Rosen knows a lot about cycling, and well, he knows a lot about dogs/animals, too. That's why he keeps both passions in his life.
"It's been very, very high for both," Rosen said when asked about his passion for each. "I've had animals my whole adult life, but it wasn't until I got involved as a volunteer at the shelter several years ago that it went to a new level. I became very connected and found out how important the whole rescue (of animals) is.
"As for cycling, I've ridden for 30 plus years. I love it. I've been riding with clubs for years. When I decided to create that fund raising team for PACC (Pima Animal Care Center) it gave me a whole other meaning and reason to get on the bike."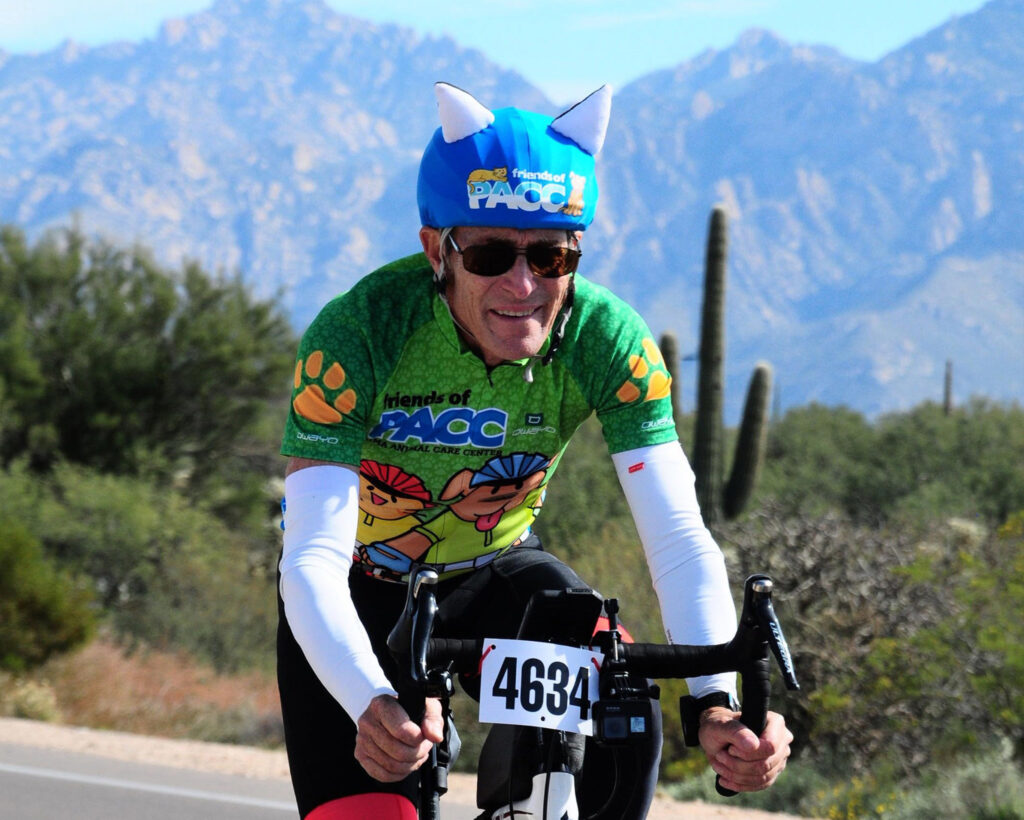 It has been that way for quite some time as he continues to be a big advocate and volunteer for Friends of PACC and admirer of El Tour de Tucson. He calls his work with Friends of PACC a very "emotionally, fulfilling experience."
"I've had animals all my life, but I really didn't get a sense of their place in the world until I took on this passion project and their place with us," he said. "What can we learn from this relationship? We've grown close to them but what does it all mean?"
The project/documentary is called "Never far from Home."
"The domesticated canine has been able to occupy "our" inner world and expand it," Rosen said in a narrative. "They have quietly but effectively been our in the flesh spirit guides. The Dog reminds us to love ourselves unconditionally, so we can show up in the world and do the same for each other and our only home."
While he works on his project, he continues to give love to his newest adopted dog – Blu – and train for yet another El Tour. He'll ride the 57-mile event. Blu is a constant companion, often times taking hikes up Mt. Lemmon.
Since the pandemic hit – most of 2020 and parts of 2021 – he spent as much time with the Blu, and will return to being a big volunteer with PACC soon. He was typically there three to four times a week.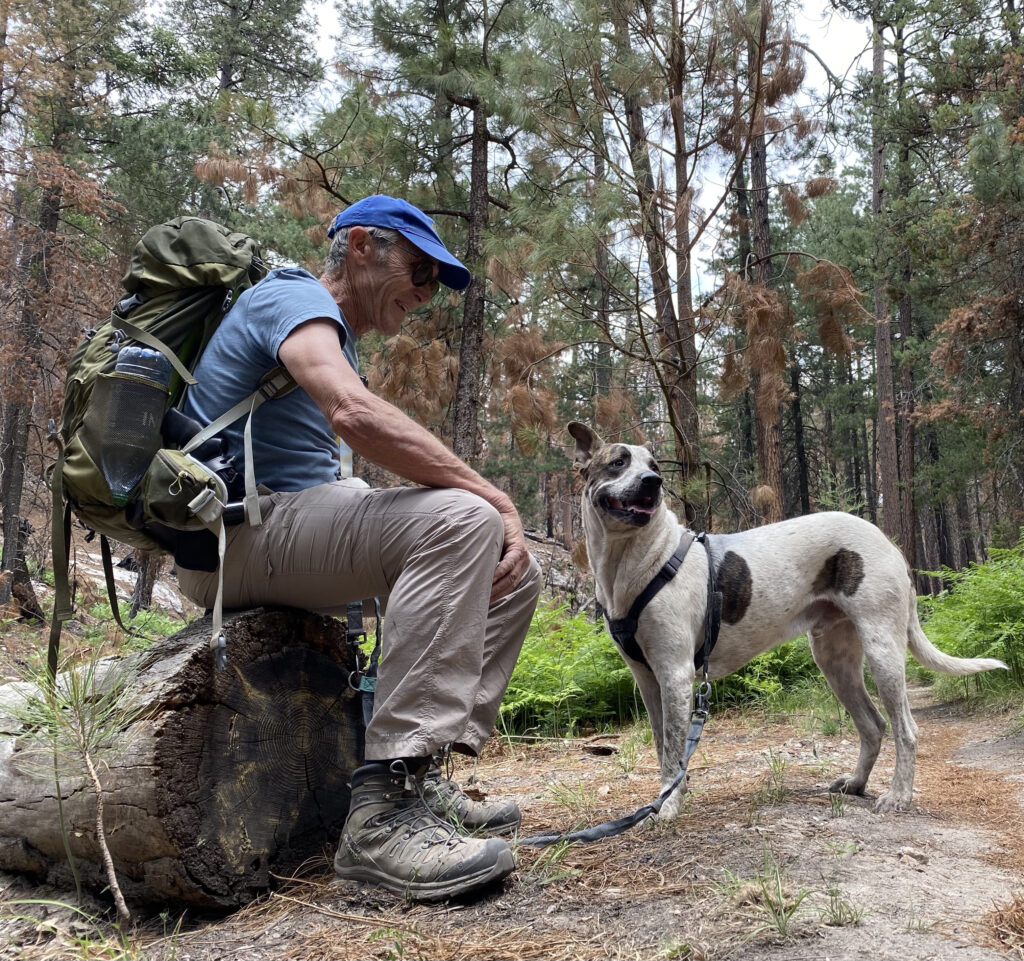 "I'm getting excited to ride with Ride with the PACC team," said Rosen, who created the team in 2018.
In the two years of helping raise money, the cycling team has raised nearly $40,000.
"It's been pretty successful, and we had volunteers who put up training rides," he said. "It was tremendous."
It's all helped get the word out about PACC, which provides timely service to residents and compassionate care to animals, while working to support public safety, find homes for homeless animals and educate the community about responsible pet ownership.
Friends of PACC was founded in 2016 by a group of dedicated PACC staff, volunteers and community members who knew that the newly renovated shelter would need philanthropic support.
Rosen, 69, has been part of it since the beginning. Rosen has either helped or created a number of programs for the animals at PACC being instrumental in the success of the programs.
"We here at Friends of PACC feel he is very dedicated to the animals and a big supporter of the work we do thru Friends of PACC," said Roman Urias, Development & Marketing Specialist for Friends of Pima Animal Care Center.
To ride with the PACC, visit El Tour de Tucson – Ride with the PACC — Friends of Pima Animal Care Center (friendsofpacc.org)